Hamas warns Israel they have 'a real army' and have 'increased missile production'
'Hamas has made a resolute decision to wage Jihad as the only means to liberate Palestine'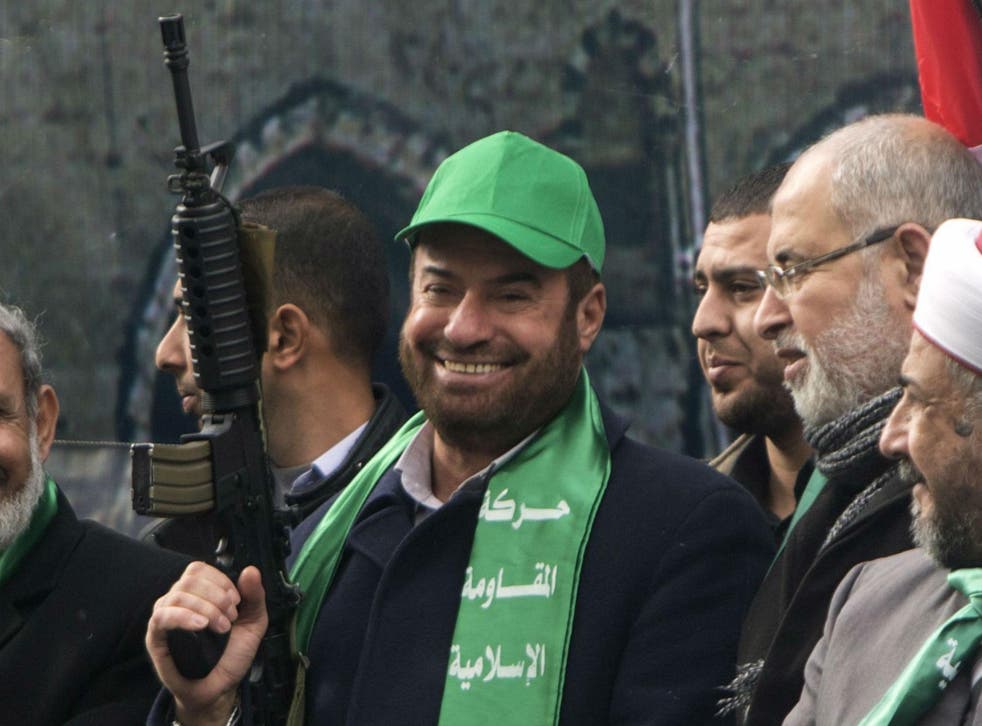 Hamas now has a "real army" with which to fight Israel and has increased its manufacture of missiles to prepare for conflict, a senior official has claimed.
Fathi Hammad, former interior minister at the Islamist group, said Hamas had developed to a point where the group was able to "sell our missiles to Arab countries" and generate a sustainable income.
"Hamas has made a resolute decision to remain steadfast and wage Jihad as the only means to liberate Palestine," Mr Hammad told Al-Aqsa TV. "Gaza was liberated under the watch of Hamas, through the Jihad of Hamas."
"The 'Izz Al-Din Al-Qassam units have become a real army... this army has its own industry. We are now ready to sell our missiles to Arab countries. These are advanced missiles.
"We are prepared to sell them [to Arab countries], so that they will launch them against the Jews, not for infighting among themselves."
Mr Hammad advised that the group should "not cooperate with any settlement deal" with the Jewish state, as the date of an international peace conference in Paris approaches.
In October, Israel's defence minister said any future hostilities between the Jewish state and Hamas in Gaza was likely to be the last, "because we will completely destroy them".
Hamas won local elections in the Gaza Strip in 2006 and took control of the area in June 2007.
World news in pictures

Show all 50
Local elections in Gaza and the West Bank that were expected earlier this year have been suspended several times after disagreements between Hamas and the Fatah party.
Hamas are widely expected to make gains in the West Bank if elections are held in the near future. In September, a senior European Court of Justice advisor recommended that Hamas be removed from the EU's terror blacklist.
The United States has urged the maintenance of sanctions on Hamas, which controls the Gaza Strip and has fought Israel for three decades
Register for free to continue reading
Registration is a free and easy way to support our truly independent journalism
By registering, you will also enjoy limited access to Premium articles, exclusive newsletters, commenting, and virtual events with our leading journalists
Already have an account? sign in
Register for free to continue reading
Registration is a free and easy way to support our truly independent journalism
By registering, you will also enjoy limited access to Premium articles, exclusive newsletters, commenting, and virtual events with our leading journalists
Already have an account? sign in
Join our new commenting forum
Join thought-provoking conversations, follow other Independent readers and see their replies