Hard roads across Iraq, Syria and beyond: Freedom and safety are scarce five years after the Arab Spring
Societies were supposed to open up, but discovering local feelings has to be done from afar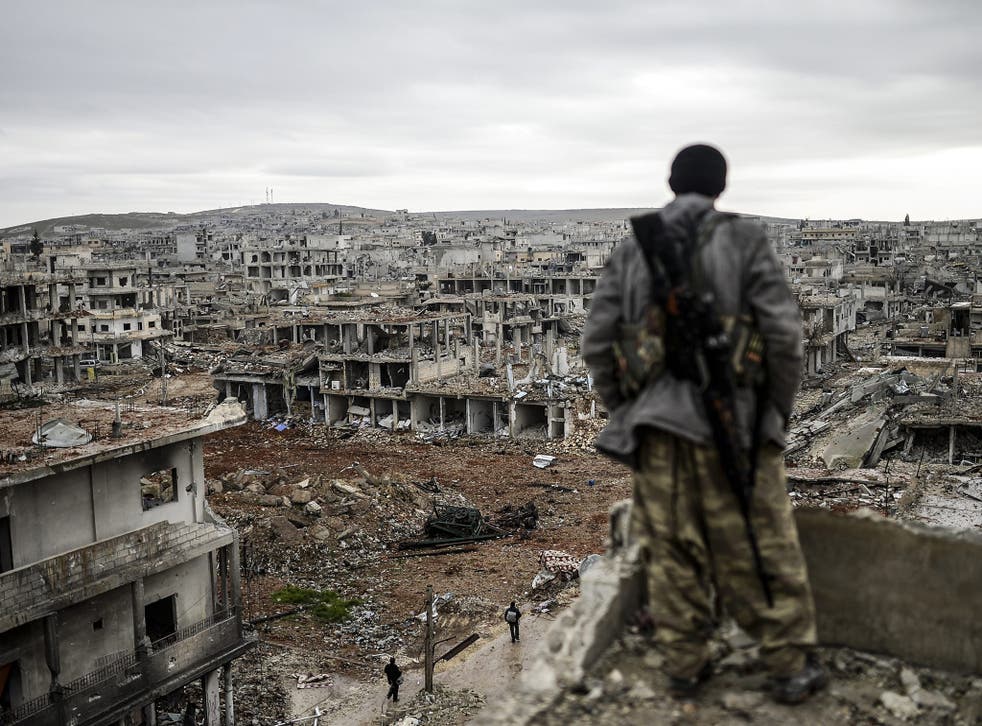 I was planning to visit Baghdad last summer and stay with my friend Ammar al-Shahbander, who ran the local office of the Institute for War and Peace Reporting. I had stayed with him for 10 days in June 2014, just after Isis forces had captured Mosul and Tikrit and were advancing with alarming speed on the capital.
Ammar was a good man to be with in a moment of crisis because he had strong nerves, an ebullient personality and was highly informed about all that was happening in Iraq. He was sceptical but not cynical, though refreshingly derisive as the Iraqi government claimed mythical victories as Isis fighters approached ever closer to the capital. He did not believe that they could successfully storm Baghdad, but that did not mean they would not try – and one morning I found him handing over a Kalashnikov to somebody to have its sights readjusted.
We shared a fascination with the dangerous complexities of Iraqi life and politics and I had been looking forward to resuming our conversations in 2015. I was just about to send him a message saying that I was coming to Baghdad, when I heard that I was too late and he was dead. He was killed on 2 May by a car bomb that exploded as he left a café in the Karrada district, where he had been sitting with a friend after attending a concert. A piece of broken metal entered his heart and he died, along with 17 other people killed by Isis bombs in Baghdad that night.
All too many journalist friends have been killed in Iraq, Syria and Libya since 2011, but most were doing dangerous things when they died and knew the risks they were taking. Simply by living in Baghdad rather than London, Ammar knew that he was taking a risk but, high though the level of violence may be in the city, it is not a battle zone. He was not personally targeted so there was a greater element of ill-luck in his death than that of other journalists and people working in the media, making his murder feel all the more poignant and unnecessary.
His death made me think about how much more difficult it has become to be a foreign or local journalist in the Middle East and North Africa over the last few years. The overthrow of Saddam Hussein in 2003 and the Arab Spring in 2011 were meant to herald greater freedom of expression and an end to censorship and the persecution of journalists.
In reality, just the opposite has happened with country after country becoming highly dangerous for foreign journalists to visit and independent local journalism being stamped out by authoritarian governments and murderous Islamist opposition movements.
Journeys I took in reasonable safety a few years ago are now impossibly dangerous. In 2003 I drove from Damascus to the city of al-Qamishli in north-east Syria in about 12 hours, passing through territory now divided up into hostile enclaves by the Syrian army, Isis, extreme Islamists and Syrian Kurds.
A year or so later, I went from Baghdad to Mosul and spent the night in Kirkuk before returning to the capital, a route that nobody would think of taking today.
In 2011, I travelled from Cairo to Benghazi in Libya without difficulty and later in the year, a little more problematically, from Tunisia to Tripoli, passing safely through territory now ruled by warring militias.
The figures for journalists killed in 2015 tell something of the story, with 110 reporters killed across the world over the year according to a report published last week by Reporters Without Borders. Unsurprisingly, the countries with the most journalistic fatalities are Syria, Iraq and Yemen. together with France – where the figure was boosted by the massacre of cartoonists, journalists and security staff on the Charlie Hebdo magazine. But the raw casualty figures do not really explain why so much of the wider Middle East and North Africa has fallen off the media map. Civil wars in Libya, Somalia, South Sudan and Yemen are barely reported because of the extreme danger of doing so and lack of interest in the rest of the world about what is happening there.
The fighting in Afghanistan has escalated sharply as the Taliban launch offensives across the country, but the foreign press corps in Kabul is very shrunken compared to a few years ago.
The war in Iraq and Syria is heavily covered by the international media, but much of the reporting is from other countries such as Lebanon or Turkey. Aside from a few brave exceptions, foreign journalists do not enter areas held by so-called Islamic State, deterred by the kidnapping and ritual decapitation of their colleagues. Areas controlled by non-Isis armed opposition have often proved equally dangerous.
Criminalisation is pervasive and local gangs know that a kidnapped foreign journalist is worth a lot of money because he or she can be held for ransom or sold on to Isis.
Even supposedly safe parts of Syria and Iraq are less risky only by comparison with the rest of the country.
In September, I was in the Kurdish held north-east corner of Syria that now extends from the Tigris to the Euphrates after a series of Syrian Kurdish victories against Isis. But front lines in this war are porous and it soon became clear that the threat from Isis had not wholly disappeared: in Tal Abyad, an important crossing point on the Syrian border captured from Isis in June, a local woman stopped our car to warn that a man dressed like an Isis fighter had just run through her courtyard. Police said there were still Isis sleeper cells around. In a Kurdish town, Ras al Ayn, there were two suicide bomb attacks in the brief period we were there.
The media-free zones that have opened up across the wider Middle East are worse than ever before because today both the region's governments and Islamist-dominated opposition are targeting journalists.
Join our new commenting forum
Join thought-provoking conversations, follow other Independent readers and see their replies