Israeli soldiers rebuked after disrupting Palestinian journalist during a news report by calling her a 'liar'
The soldiers shouted 'Allahu Akbar' and called the journalist a 'liar' during the report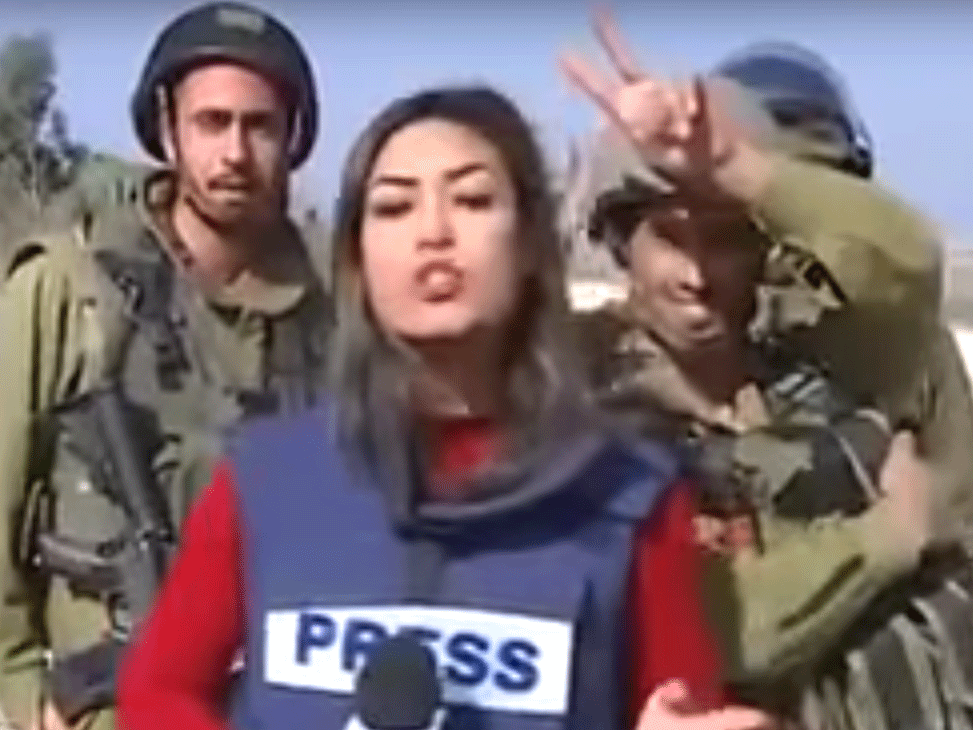 Israeli officials have criticised a group of Israel Defence Forces (IDF) soldiers who disrupted a Palestinian journalist as she was appearing on camera.
A video of the incident, which reportedly took place near the village of Abud in the West Bank, shows the soldiers saying "Allahu Akbar" and calling the reporter a "liar" as she tries to report on what she describes as Israel's "racist policy of collective punishment," referring to recent Israeli plans to demolish the home of a man who was shot dead after wounding an IDF soldier in the neck in a stabbing attack.
One soldier begins to disrupt the report, and two others quickly join in, making noises and hand gestures behind the reporter's head.
As the Times of Israel reports, an IDF spokesperson rebuked the soldiers, saying the video "depicts combat soldiers behaving in a way unbecoming of IDF soldiers."
"In light of this incident, the rules of conduct regarding media outlets have been reviewed."
"The IDF will continue to allow freedom of the press in the West Bank."
This incident was less serious than a September case, in which IDF soldiers were filmed destroying equipment belonging to reporters from the Agence France-Presse news agency.
One of the reporters also said he was injured after being held down on the ground by soldiers until he showed them his press card.
The commanding officer of the soldiers involved was removed from his post, but no further action was taken by military police.
Join our new commenting forum
Join thought-provoking conversations, follow other Independent readers and see their replies