Iran drug law change could mean 5,000 Iranians are spared death penalty
Rights groups call on leaders to abolish penalty entirely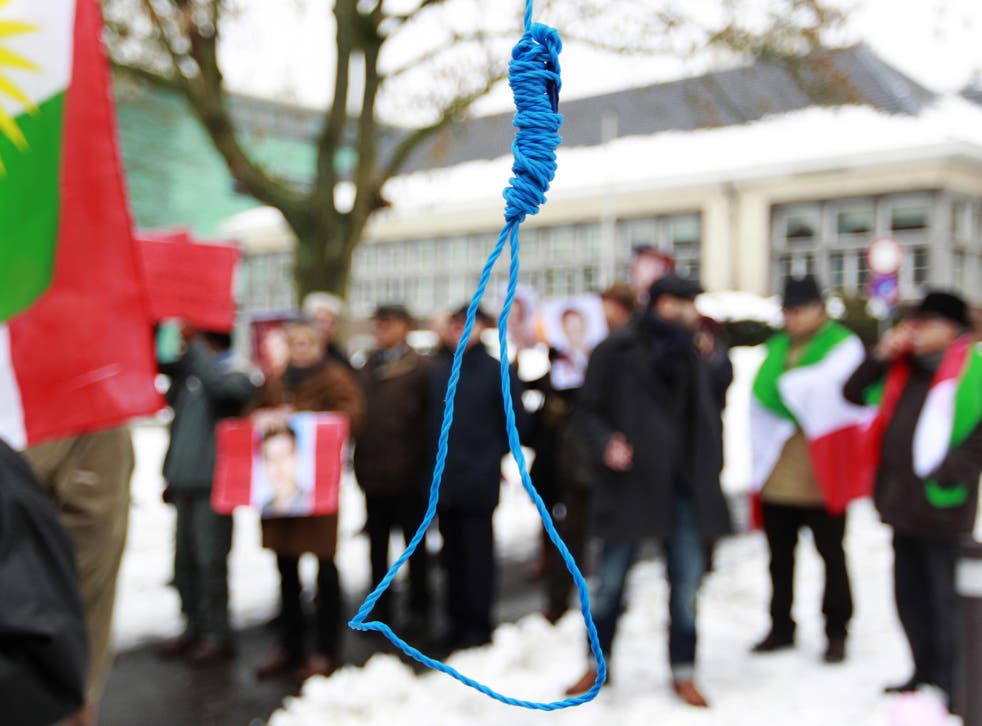 Changes to drug laws in Iran could shift more than 5,000 convicts off death row, according to media in the country.
New regulations would limit the death penalty to drug kingpins, armed dealers and those convicted of smuggling more than 50kg of opium or 2kg of heroin.
The pro-reform Shargh newspaper and other dailies reported that Ayatollah Sadegh Amoli Larijani, the head of the judiciary, has ordered officials to "quickly" review cases and implement the new regulations.
The reports said the decision to implement the guidelines, which were approved in October, would affect more than 5,000 convicts.
Previous laws prescribed the death penalty for smuggling 20kg of opium or 30g of heroin.
Maya Foa, director of the Reprieve charity, told The Independent: "This change has the potential to save thousands of people from execution but it still leaves a court system in place that is characterised by systemic torture and the denial of legal representation.
"These continued due process violations raise a serious concern that death sentences and executions for drug offences will continue under the new legislation, most likely in high numbers.
"To really ensure justice is done, Iran should abolish the death penalty for all drug-related offences and automatically commute all existing sentences."
World news in pictures

Show all 50
Mahmood Amiry-Moghaddam, of the Iran Human Rights NGO, told BBC News: "If implemented properly, this change in law will represent one of the most significant steps towards reduction in the use of the death penalty worldwide."
But he warned that because those sentenced to die over drug convictions were "marginalised" in society, they may not have the means or knowledge to take advantage of the review.
Magdalena Mughrabi, Amnesty International's Middle East and North Africa deputy director, acknowledged that the new rules could "spare hundreds from the gallows", but said Iran "must stop using the death penalty for drug-related offences with a view to eventually abolishing it for all crimes".
Additional reporting by agencies
Join our new commenting forum
Join thought-provoking conversations, follow other Independent readers and see their replies