Iran-Iraq earthquake death toll reaches 530 as rescue workers resume hunt for survivors
Tens of thousands of Iranians have been made homeless and forced to endure freezing conditions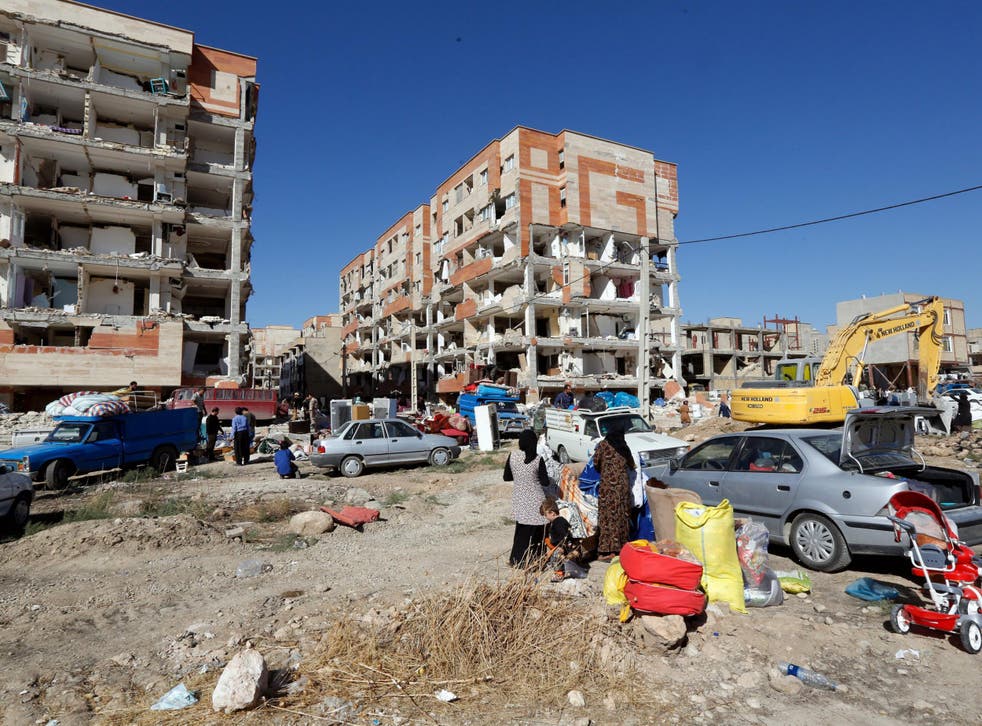 More than 530 Iranians are now thought to have died in Sunday's powerful earthquake which struck near the country's border with Iraq, according to the country's state run news agency, IRNA.
As many as 8,000 people are thought to have been injured and tens of thousands more have been made homeless by the quake and forced to endure bitterly cold temperatures.
The 7.3 magnitude earthquake was one of the strongest recorded this year, and has been the most deadly.
The worst hit area was in the Kurdish town of Sarpol-e-Zahab in western Iran.
The town is in the province of Kermanshah, in the Zargos Mountains which run along the border with Iraq. All of the recorded fatalities were in this region.
Iran's President Hassan Rouhani has called for an investigation into why so many buildings that had been constructed as part of a state programme collapsed.
He visited the region on Tuesday and pointed out that many privately built homes had survived the quake.
Mr Rouhani said that "the faults and shortcomings in the construction of these buildings should be investigated".
He pledged the "government will definitely follow up on these issues and identify the culprits."
Emergency services have warned the death toll is likely to rise as emergency crews and volunteers continue to search through the rubble, and access more remote mountainous areas.
Over 70,000 people are in need of emergency shelter, the Iranian Red Crescent said in a statement.
Electricity has been cut off in many cities across Iran and Iraq and the fear of aftershocks has driven many people outside despite the freezing temperatures.
There have been around 200 aftershocks since the earthquake struck.
World news in pictures

Show all 50
Rescue workers continued despite the difficulties posed by landslides and the health ministry put out a call for emergency blood donations.
Around 30 Red Crescent teams are now working to find and help survivors in the earthquake zone, IRNA reported.
Join our new commenting forum
Join thought-provoking conversations, follow other Independent readers and see their replies