Iran warns it could have enriched uranium within five days if Trump pulls US out of deal
'In an hour and a day, Iran could return to a more advanced level than at the beginning of the negotiations,' says Rouhani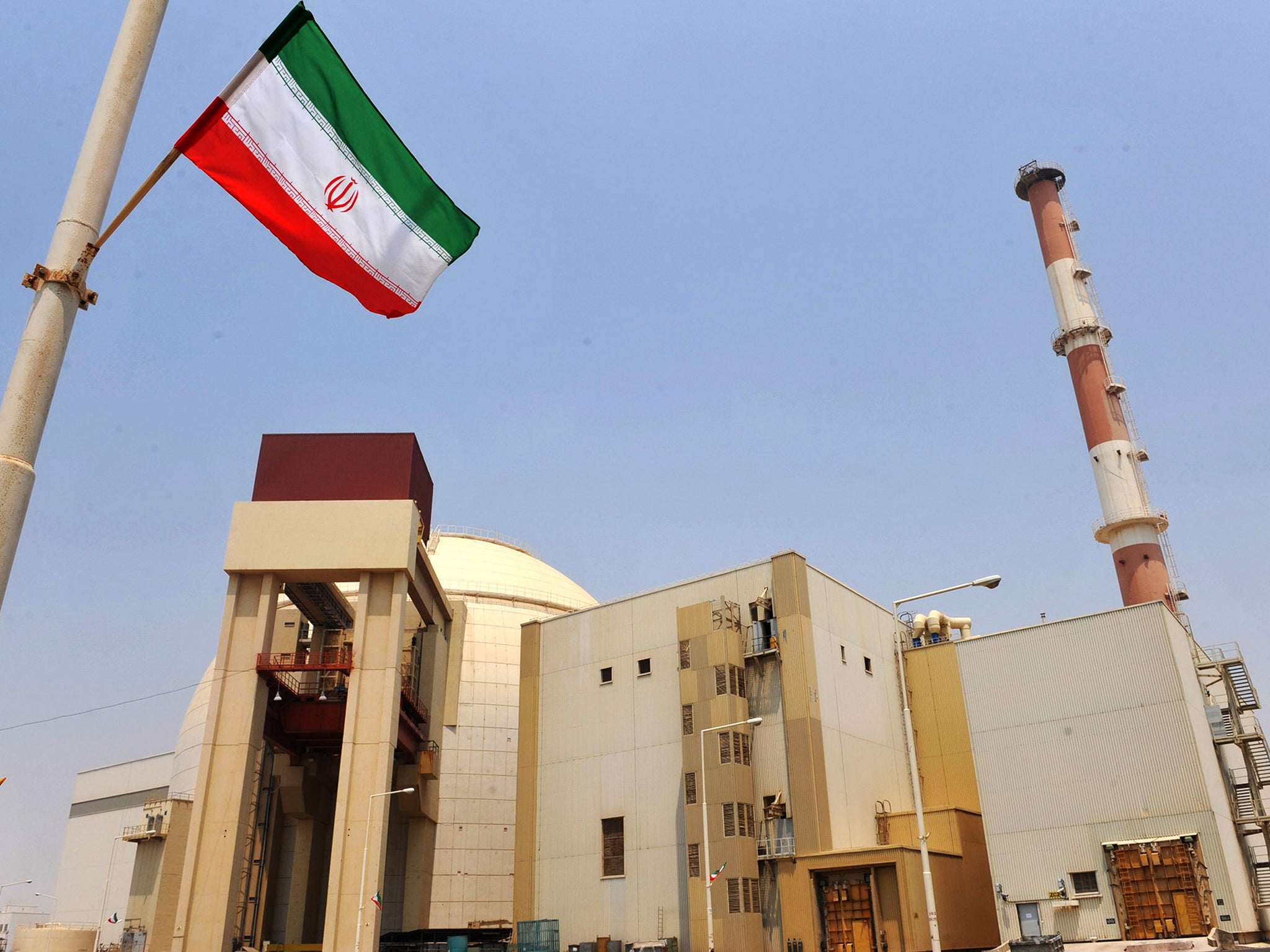 Iran could be in a position to create highly enriched uranium within five days if the US ends a major agreement on nuclear proliferation, the country's atomic programme head has warned.
Ali Akbar Salehi, one of Iran's vice presidents, made the comments on state TV in apparent reaction to increased sanctions imposed by America this month.
He suggested the country could achieve 20-per cent enriched uranium in "at most" five days - a level at which it could then quickly be processed further into weapons-grade nuclear material.
"Definitely, we are not interested in such a thing happening," Mr Salehi said. "We have not achieved the deal easily to let it go easily. We are committed to the deal and we are loyal to it."
Mr Salehi said the US would be surprised by how quickly Iran could rebuild its stocks if the 2015 nuclear deal was dropped.
"If we make the determination, we are able to resume 20 per cent-enrichment in at most five days," he said. Iran's permitted uranium enrichment is currently capped at five per cent.
President Hassan Rouhani, a relative moderate who began his second term earlier this month, has also warned of the speed with which Iran could increase its nuclear capabilities. Last week he said US "threats and sanctions" would give Iran reason to build up nuclear resources.
"In an hour and a day, Iran could return to a more advanced level than at the beginning of the negotiations" he said.
Criticising the US as not a "good partner," Mr Rouhani added: "Those who are trying to go back to the language of threats and sanctions are prisoners of their past hallucinations… They deprive themselves of the advantages of peace."
World news in pictures
Show all 50
During his US presidential campaign, Donald Trump dismissed the 2015 nuclear agreement as "the worst deal ever."
The leader has since accused Iran of violating the "spirit" of the nuclear deal, which the countries entered into along with five other world powers - France, Britain, Russia, China and Germany.
This month, his administration introduced new economic sanctions against Iran's Revolutionary Guard and people involved in its ballistic missile programme, after Iran conducted missile tests.
Last week, US ambassador to the UN Nikki Haley said Iran could not "use the nuclear deal to hold the world hostage," adding: "Iran, under no circumstances, can ever be allowed to have nuclear weapons."
Update: An earlier version of this story suggested Iran had warned it could have nuclear weapons within five days. This has been amended to clarify that the country's atomic chief was referring to highly-enriched uranium, not nuclear weapons
Join our commenting forum
Join thought-provoking conversations, follow other Independent readers and see their replies