Iran releases captured Maersk cargo ship
All crew members are reportedly in a good condition, a company spokesperson said
Rose Troup Buchanan
Thursday 07 May 2015 19:00 Comments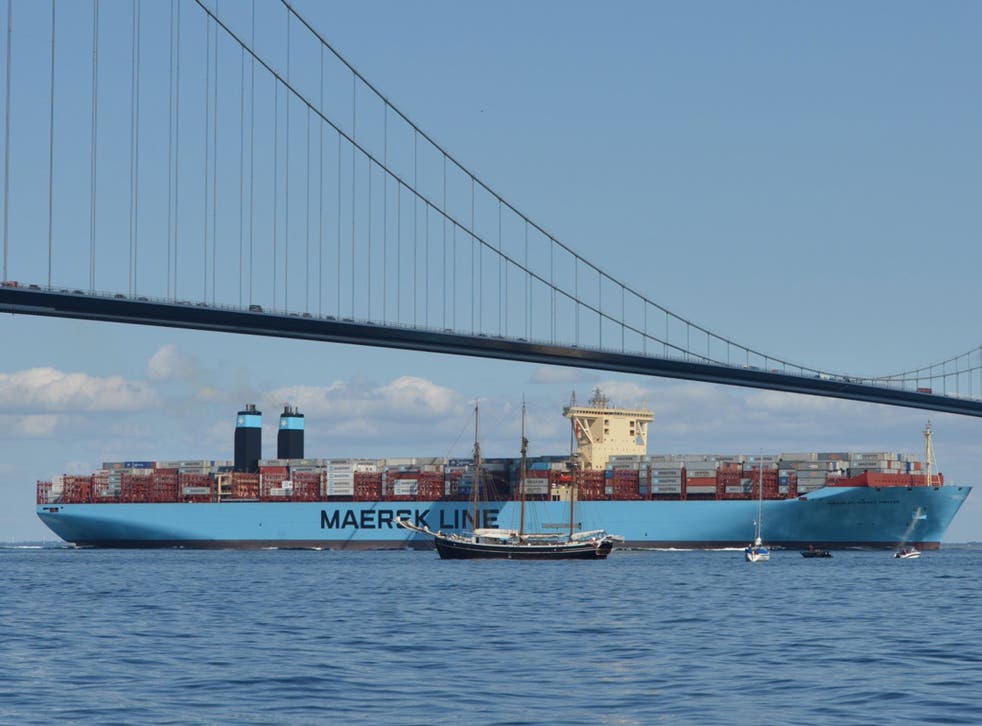 A container ship seized by Iran last week has been released by authorities with all crew members reported to be in good condition following their capture.
The Maersk Tigris was released following an Iranian court order, Rickmers Ship management confirmed, adding that all 24 crew members and the cargo were expected to arrive in Jebel Ali, in the United Arab Emirates, late tonight.
The Marshall Island-flagged vessel was intercepted and captured by Iranian patrol boats on 28 April.
The capture followed an Iranian company's a long-running claim that the world's largest shipping company in the world owed them money.
An Iranian court ordered Maersk to pay Pars Oil Products $3.6m after the private company alleged that Maersk failed to deliver a cargo.
A Maersk company spokesperson declined to comment on whether any money had been paid to the Iranian company.
This despite a statement from Iran's Ports and Maritime Organization which claimed the government had "ensured the provision of a letter of guarantee for the enforcement of the judicial decision".
Additional reporting by Associated Press
Register for free to continue reading
Registration is a free and easy way to support our truly independent journalism
By registering, you will also enjoy limited access to Premium articles, exclusive newsletters, commenting, and virtual events with our leading journalists
Already have an account? sign in
Join our new commenting forum
Join thought-provoking conversations, follow other Independent readers and see their replies