Iran's supreme leader Ayatollah Khamenei embraces relations with whole world 'except US and Zionist regime'
Ayatollah Khamenei said the country must demonstrate strength in order to face those who 'bully' it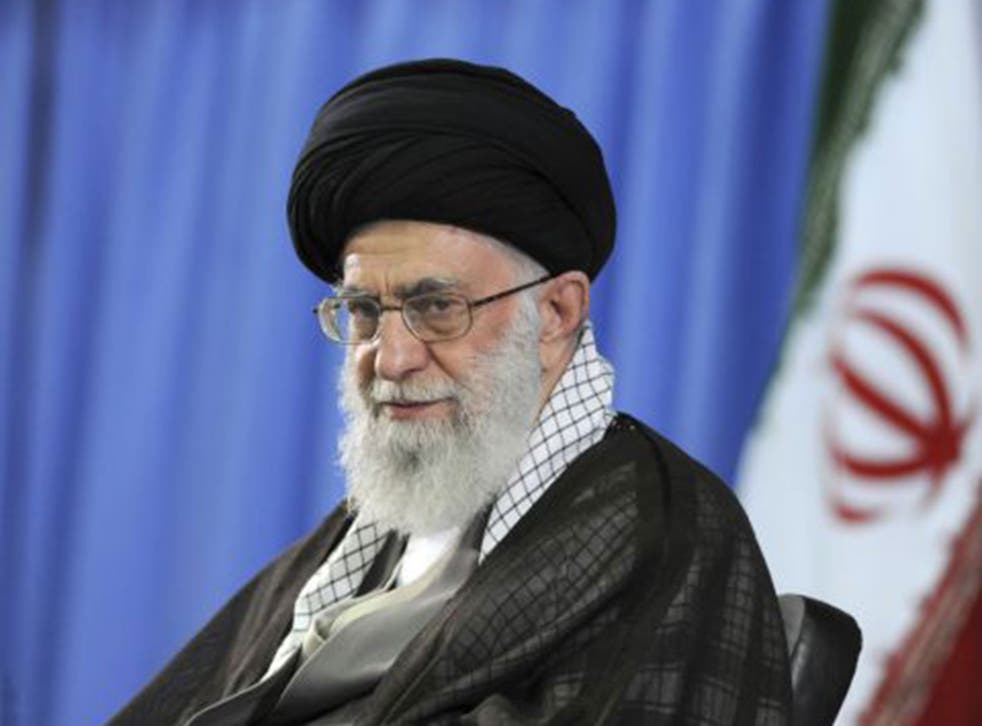 Iran's supreme leader had said the country must open itself up to relations with the rest of the world, with the exception of "the US and the Zionist regime".
Ayatollah Ali Khamenei's comments came following elections in the Islamic Republic and were addressed to the newly elected Assembly of Experts, which is tasked with appointing and overseeing the actions of the supreme leader.
"Islamic Republic had no intention of hostility towards the West; in this country an independent structure was formed and it was the west who first showed enmity toward us. We have suffered damages from west and should not forget what west did to us," Mehr news agency reported Ayatollah Khamenei as saying.
"I do not favour cutting ties with West, but we must know who we are dealing with," he said, adding: "We must have relations with whole world except the United States and the Zionist regime; we must know that world is not only west and Europe. Today, powers are spread in the world and east of world and Asia is a vast region."
Following the cessation of sanctions on the Islamic Republic, the country has increased trade with the west, picking up a number of deals in Europe during President Hassan Rouhani's recent tour, as well as ramping up oil output.
However, the extent to which the country should engage with the west is an on-going source of friction between moderates and hardliners in Iran, with many believing the country should have as little as possible to do with some countries – with the US and Israel at the top of the list.
The supreme leader added: "if the Islamic Iran is strong and rich domestically, those who are trying to bully Iran and are against us will queue up to make relations with the Islamic system."
He also told the recently appointed assembly that should they be tasked with choosing his successor - something that will only happen when Ayatollah Khamenei died - they should "avoid any discreet,shyness or caution and only consider, God, the turth and the country's needs", arning that Iran would face problems if this was not carried out effectively.
Join our new commenting forum
Join thought-provoking conversations, follow other Independent readers and see their replies