Iranian woman who removed headscarf jailed for two years
More than 30 Iranian women arrested since end of December for publicly removing veils in defiance of law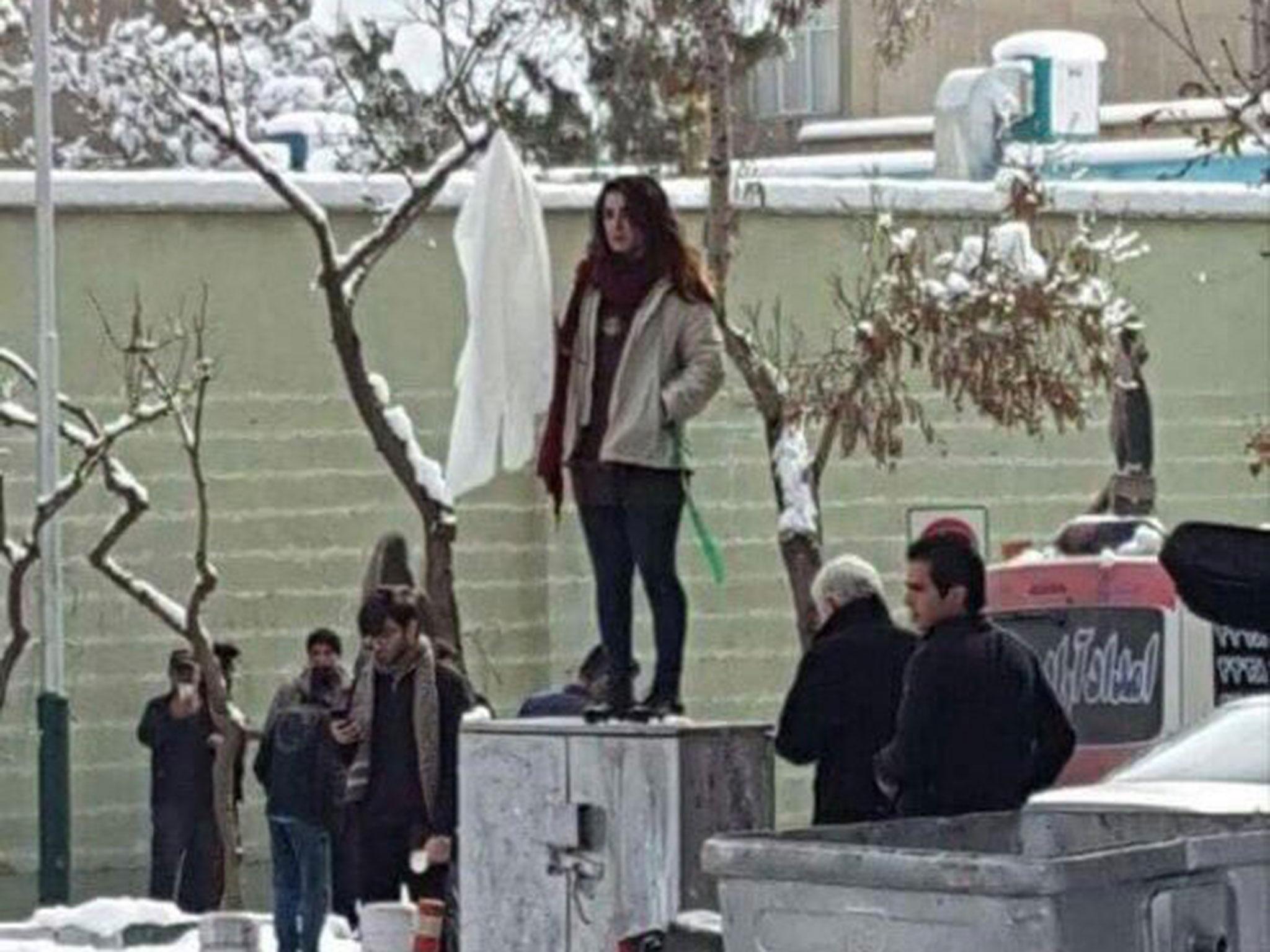 An Iranian woman who publicly removed her veil in protest against the country's mandatory hijab law has been sentenced to two years in prison, prosecutors have said.
The woman, who has not been identified, reportedly took off her headscarf in Tehran's Enghelab Street to "encourage corruption through the removal of the hijab in public".
Tehran's prosecutor Abbas Jafari-Dolatabadi, who announced the sentence, said she intended to appeal against the verdict, according to Mizan Online news agency.
The woman was jailed on Wednesday for three months without parole and Mr Jafari-Dolatabadi said she was in need of medical treatment.
But he criticised the suspension of the majority of her sentence and argued that she should serve the full term of her penalty.
A number of women in Iran have been pictured in protesting the obligatory Islamic headscarf by publicly taking off their hijabs and waving them on sticks in recent months.
Videos and photos shared widely on Facebook and Twitter have showed the women purportedly following the lead of a woman who was arrested for a similar demonstration in January.
World news in pictures
Show all 50
The 31-year-old protester, known as the "Girl of Enghelab Street", later identified as Vida Movahed, took off her headscarf on a street in the capital Tehran. She was detained for several weeks before being released from custody.
Women in Iran have been forced to cover their hair since the 1979 revolution, although they are usually sentenced to far shorter terms of two months or less, and fined $25.
More than 30 Iranian women have been arrested since the end of December for publicly removing their veils in defiance of the law.
Join our commenting forum
Join thought-provoking conversations, follow other Independent readers and see their replies