Iranian clerics demand national football team forfeit World Cup qualifier in case they celebrate goals during religious festival
Iranian clerics try to postpone World Cup qualifier match which clashes with Shia day of mourning, fearing any celebrations will 'offend Allah'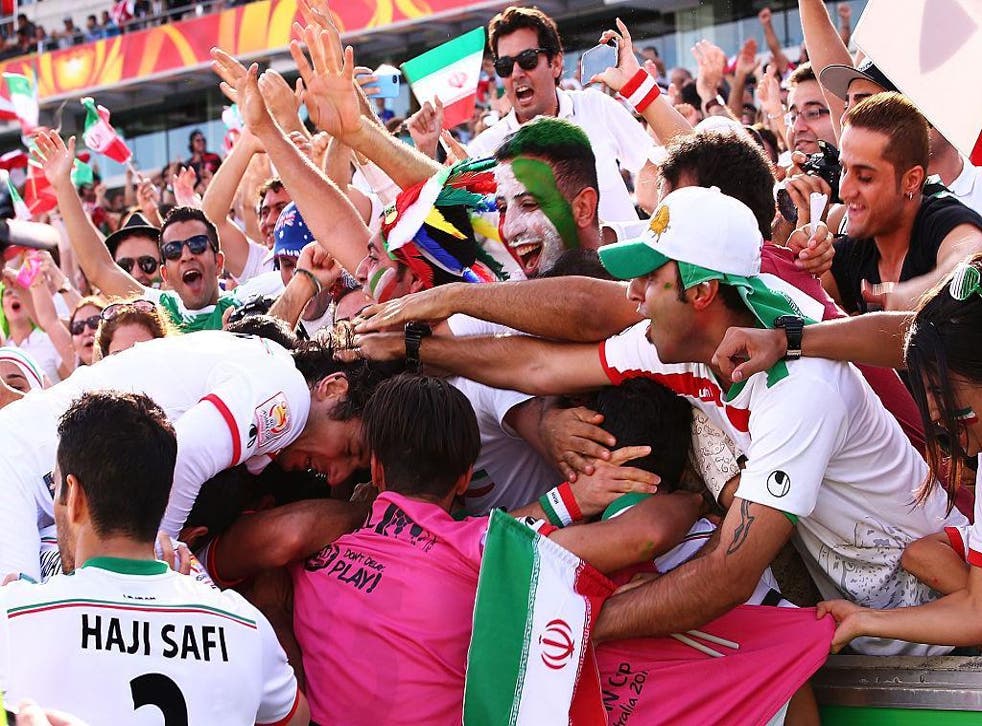 Clerics in Iran have demanded that the national football team either move or forfeit a 2018 World Cup qualifying match because it clashes with a religious festival.
Iran's Group A qualifying match against South Korea unfortunately falls in the middle of the two most significant holy days in the Shia calendar - on the evening of Tasua, which is the 11th October.
The Iranian authorities have already tried to reschedule the Tehran game, which was arranged four years ago, but a request to move it forward was turned down by Fifa on the grounds that South Korea would not have enough time to recover from their previous match against Qatar.
The decision led clerics to call for the match to be cancelled outright. Ayatollah Mohammad Yazdi criticised president Hassan Rouhani and Youth Affairs and Sports Minister Mahmoud Goudarzi for not ensuring the religious festival was properly respected, and said that Iran's football team should refuse to play.
Celebrations in the event of a win would be unacceptable, he warned.
"Some may say that by not playing the game we will pay a price, but it is better to pay a price than have our sanctities harmed," he wrote. "If the Iranian national team scores a goal, who can guarantee that no one in Iran will jump up for joy?"

A forfeit would cost Iran their chance of playing in the 2018 World Cup in Russia as they would automatically lose 3-0. Iran and South Korea are currently tied second on points in Group A, just behind Uzbekistan.
Iran's reformists use key anniversary to defy regime

Show all 2
Unconfirmed reports circulating in Tehran's media said that the Iranian embassy has requested that Korean fans refrain from cheering and shouting during next Tuesday's match, and wear dark colours rather than their usual red.
Tasua and Ashoura, the ninth and 10th days of Moharram, are days of mourning in Shia Islam to commemorate the death of Imam Hussein, a grandson of the Prophet Mohammed. Ashoura often involves public processions in which observers flagellate themselves with chains or swords.
Sunni Muslims celebrate Ashoura as a remembrance of the victory God gave to Moses in Egypt. The debate over whether Imam Hussein was entitled to the position of caliph through his bloodline is where the two branches of Sunni and Shia Islam originate.
Join our new commenting forum
Join thought-provoking conversations, follow other Independent readers and see their replies