Former Iraqi ambassador to US banned from visiting America - calls Donald Trump restrictions a 'betrayal'
Trump administraton's so called 'Muslim ban' has provoked particular anger in Iraq as Baghdad politicians call for retaliatory measures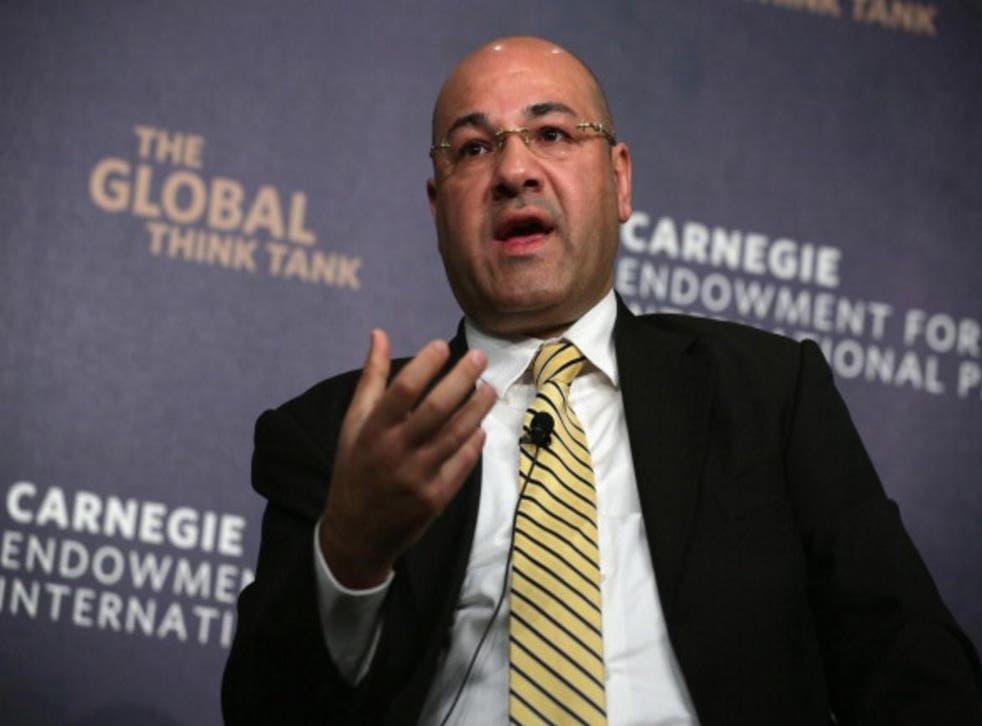 The new US travel ban targeting citizens of Muslim majority countries is a "betrayal" of Iraqis, the country's former ambassador to Washington DC has said.
Lukman Faily, who served as Baghdad's representative to the US between 2013 - 2016 and like his fellow citizens is barred from entering the country, said that Donald Trump's administration has signalled to the Iraqi people that "the US is [treating them] unjustly."
Iraqis have worked alongside US forces to defeat terrorism since 2003, he said, and therefore for Iraq "to be treated like this... to say it's a betrayal [is] an understatement," he told AFP.
Citizens from Iran, Iraq, Libya, Somalia, Syria, Sudan and Yemen are not allowed to enter the US for 90 days under President Trump's far-reaching executive order, which also suspends the US' refugee resettlement programme for 120 days and indefinitely bars those fleeing the Syrian civil war from seeking asylum in the country.
The hastily implemented legislation has caused outcry around the world but provoked particular anger in Iraq, where politicians and civilians have denounced the apparently flaunting of the two countries' "special relationship."
A parliamentary committee on Sunday called for Baghdad's government to implement "retaliatory" restrictions on Americans visiting Iraq and was followed up by a parliamentary vote on Monday.
Protestors rally at JFK Airport against Muslim immigration ban

Show all 20
It is not immediately clear whether the vote will impact American civilians and military already living and working in Iraq, as well as those who seek to enter. No details were offered by parliamentary spokespeople.
Neither is it understood how the measures will affect cooperation in the ongoing battle against Isis.
Around 5,000 US troops are currently deployed in the country to assist Iraqi forces in the fight against the jihadi militants.
Register for free to continue reading
Registration is a free and easy way to support our truly independent journalism
By registering, you will also enjoy limited access to Premium articles, exclusive newsletters, commenting, and virtual events with our leading journalists
Already have an account? sign in
Register for free to continue reading
Registration is a free and easy way to support our truly independent journalism
By registering, you will also enjoy limited access to Premium articles, exclusive newsletters, commenting, and virtual events with our leading journalists
Already have an account? sign in
Join our new commenting forum
Join thought-provoking conversations, follow other Independent readers and see their replies