Iraqi army imposes Ramadan 'burqa ban' in Mosul fearing Isis will use it for attacks
Islamic veils which cover the face - the burqa and niqab - temporarily banned as coalition forces struggle to retake the last militant-held neighbourhoods of the city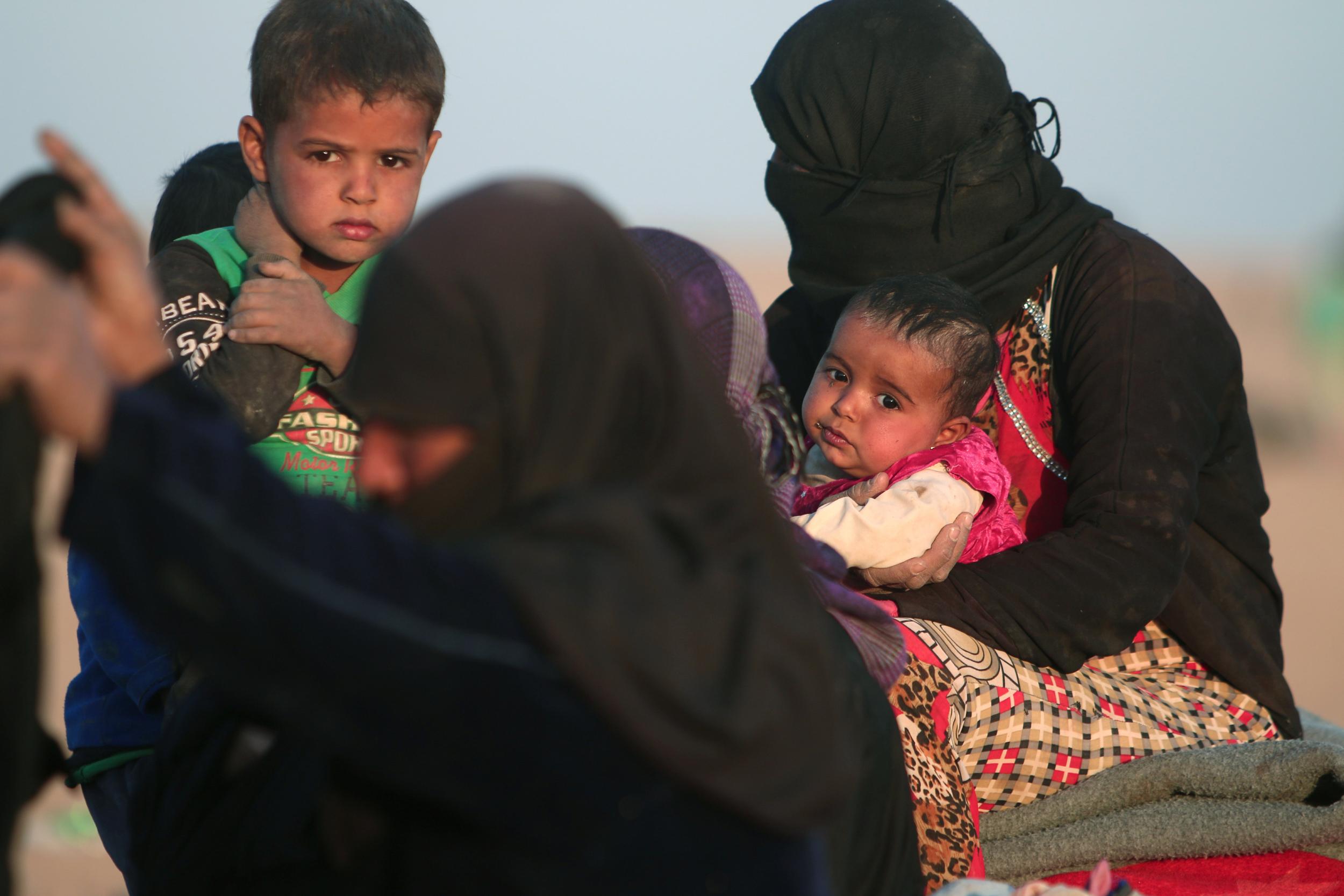 Women have been told they are not allowed to wear traditional Islamic clothing such as the burka and niqab in newly liberated areas of Mosul as part of new security measures imposed for the month of Ramadan, Iraqi police have said.
A statement from Nineveh police - the province in which the city is located - said that face coverings would temporarily be banned so Isis suicide bombers could not disguise themselves as women in public places.
Another precaution banned the use of motorcycles, which have been used in the past to launch new attacks on liberated areas of the city.
Women liberated from Isis controlled areas take off their veils and burn them in defiance
The order came into effect on Sunday, the first full day of Ramadan. The holy month in which Muslims do not consume food or water in daylight hours is used as an opportunity to reflect on earthly appetites and desires, bringing those who fast closer to God.
Unfortunately, in recent years the holy month has also become a time of increased attacks by jihadi extremists; since fasting officially began on Saturday suicide bombings in Baghdad have killed 26 people enjoying ice cream at night, and more than 90 have died in a huge truck bomb detonated in Kabul.
US-backed Iraqi coalition forces had hoped to have driven the militants from the city before Ramadan started, but fighting for the final three Isis-controlled neighbourhoods of West Mosul has proved as difficult as any other area of the city.
In pictures: Mosul offensive
Show all 40
Fighters were holing themselves up in the city's Grand al-Nuri Mosque in preparing for a last stand, Reuters news agency reported on Wednesday.
The medieval building is where Isis' leader Abu Bakr al-Baghdadi declared the establishment of the so-called caliphate after his fighters swept across Iraqi from Syria in the summer of 2014.
The eight-month long campaign is almost at an end, although the UN and humanitarian agencies have warned that up to 200,000 civilians remain trapped behind the front line, where food and water are running out and access to medical care is almost non-existent.
The fall of the city will effectively mark the end of Isis as a land-occupying force in Iraq. In neighbouring Syria, Kurdish ground forces, assisted by US air strikes, are closing in on Raqqa, the militants' self-styled capital.
The battle for the northern Syrian city is also expected to be long and bloody.
Join our commenting forum
Join thought-provoking conversations, follow other Independent readers and see their replies