Iraq bombings: Isis claims responsibility as double car bomb attack kills at least 32 people in Samawah
An official said he expected the death toll to rise
Samuel Osborne Comments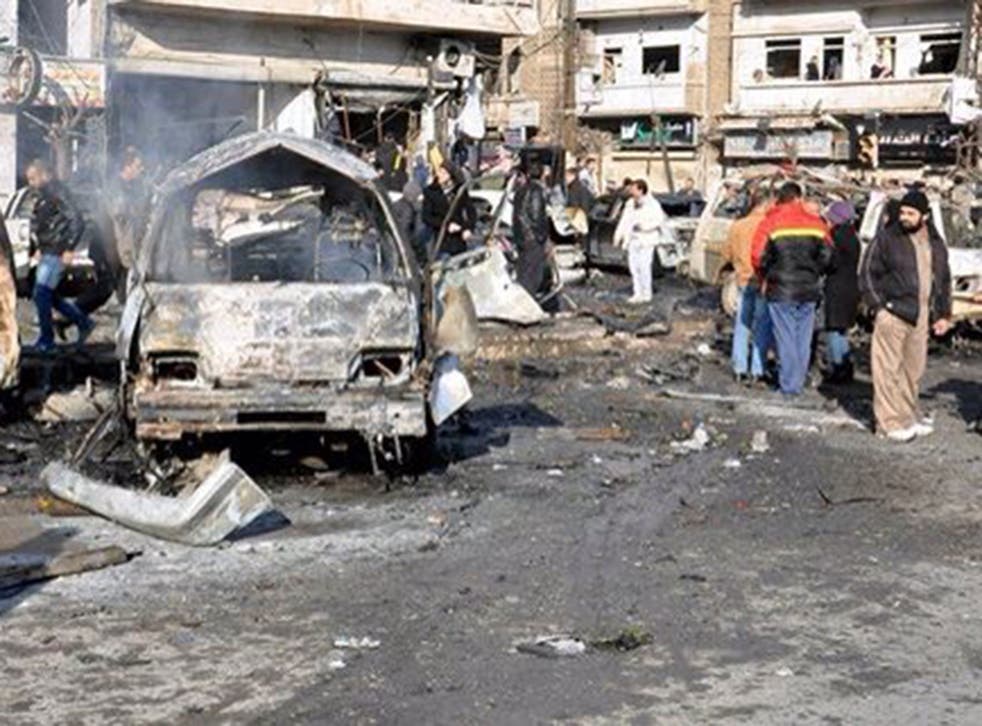 At least 32 people have been killed and up to 75 others wounded in a double car bomb attack claimed by Isis in Iraq, officials say.
A police officer said two parked explosives-laden cars detonated within minutes of each other, around midday in the southern Iraqi city of Samawah.
The first car exploded near government offices, while the second exploded minutes later at an open-air bus station about 60 metres away.
The officer said he expected the death toll to rise.
Unverified online photographs showed a large plume of smoke rising above the buildings, as well as burnt out cars and bodies on the ground at the site of one of the blasts, including several children.
Police and firefighters carried victims on stretchers and in their arms.
In pictures: The rise of Isis

Show all 74
Isis primarily holds positions in Sunni areas of the country's north and west, far from the mainly Shia southern provincies were Samawa is located. Such attacks are relatively rare.
The terror group claimed resonsibility for a bombing that killed at least 21 people and wounded many more, in an attack targeting Shia pilgrims on Saturday morning.
On Saturday, hundreds of supporters of the Shia cleric Muqtada al-Sadr stormed Iraq's parliament building in Baghdad, demonstrating against a government deadlock.
A state of emergency was declared in the capital as the unrest continued on Saturday afternoon. Security officials said entrances to the city had been shut as a "precautionary measure".
Register for free to continue reading
Registration is a free and easy way to support our truly independent journalism
By registering, you will also enjoy limited access to Premium articles, exclusive newsletters, commenting, and virtual events with our leading journalists
Already have an account? sign in
Join our new commenting forum
Join thought-provoking conversations, follow other Independent readers and see their replies