Iraq crisis: Amnesty International uncovers evidence of ethnic cleansing by Isis
Amnesty claims the self-titled Islamic State has been massacring minority groups across northern Iraq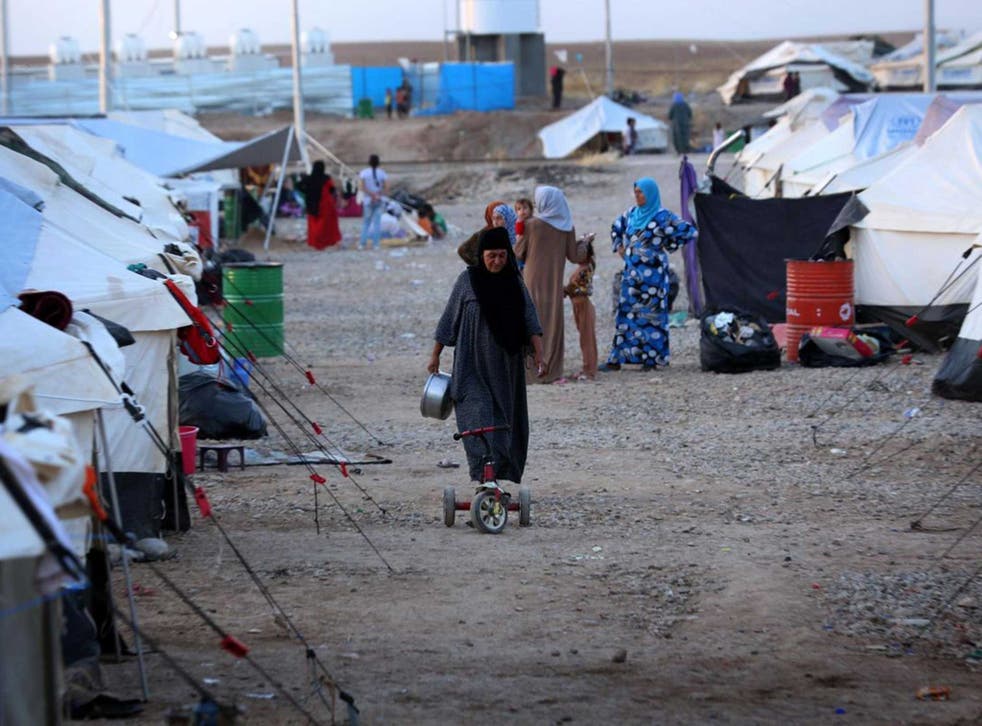 Ethnic minorities in northern Iraq are being "systematically and deliberately" targeted by Isis as it carries out "ethnic cleansing on a historic scale", according to new evidence uncovered by Amnesty International.
The international human rights organisation has gathered evidence that several mass killings took place in Sinjar region in August, as young boys and men were bundled onto pick-up trucks, driven into the desert and massacred by Islamic State (Is) fighters.
Hundreds – possibly thousands – of women and children, along with some men, have also been abducted, with no news on their welfare or whereabouts.
"The Islamic State is carrying out despicable crimes and has transformed rural areas of Sinjar into blood-soaked killing fields in its brutal campaign to obliterate all trace of non- Arabs and non-Sunni Muslims, " Donatella Rovera, Amnesty International's Senior Crisis Response Adviser currently in northern in Iraq, said.
Speaking to the campaign group, Mohsen Elias, a Yazhidi survivor of a massacre in Qiniyeh, described what happened after Isis militants rounded up him and other male members of his family.
"My brother Nusrat was scared and was crying. They opened fire from behind us. I fell into the wadi [dry riverbed] and was not injured. My brother Nusrat was right next to me and was killed."
Mohsen's brother was 12.
"My father, Elias, and my four brothers, Faysal, Ma'amun, Sa'id and Sofian, were all killed. Most of the other men and boys were also killed, including more than 43 of my relatives."
After escaping Mohsen learnt the militants had taken four generations of his family, including his pregnant wife, 17 other women and children from his immediate family and 25 others from his extended family.
More than 830,000 people in northern Iraq have fled the destructive onslaught of Isis to the semi-autonomous region of Iraqi Kurdistan, prompting the United Nations to declare its highest level of emergency in response to the humanitarian crisis on 14 August.
Isis has seized large swathes of Iraq and Syria since 10 June 2014.
Yesterday, the U.N. agreed to send investigators into northern Iraq to examine the crimes committed by Isis, on "an unimaginable scale".
The investigators will have a budget of $1.18 million, reporting back by March 2015.
"We are facing a terrorist monster," said Iraq's human rights minister, Mohammed Shia' Al Sudani, told the U.N. Human Rights Council.
Additional reporting from Reuters
Join our new commenting forum
Join thought-provoking conversations, follow other Independent readers and see their replies