Iraq crisis: Tony Blair admits 'removal of Saddam Hussein' is partly to blame for uprising
But Blair also argued that Saddam Hussein would have been targeted during the Arab Spring if he was not toppled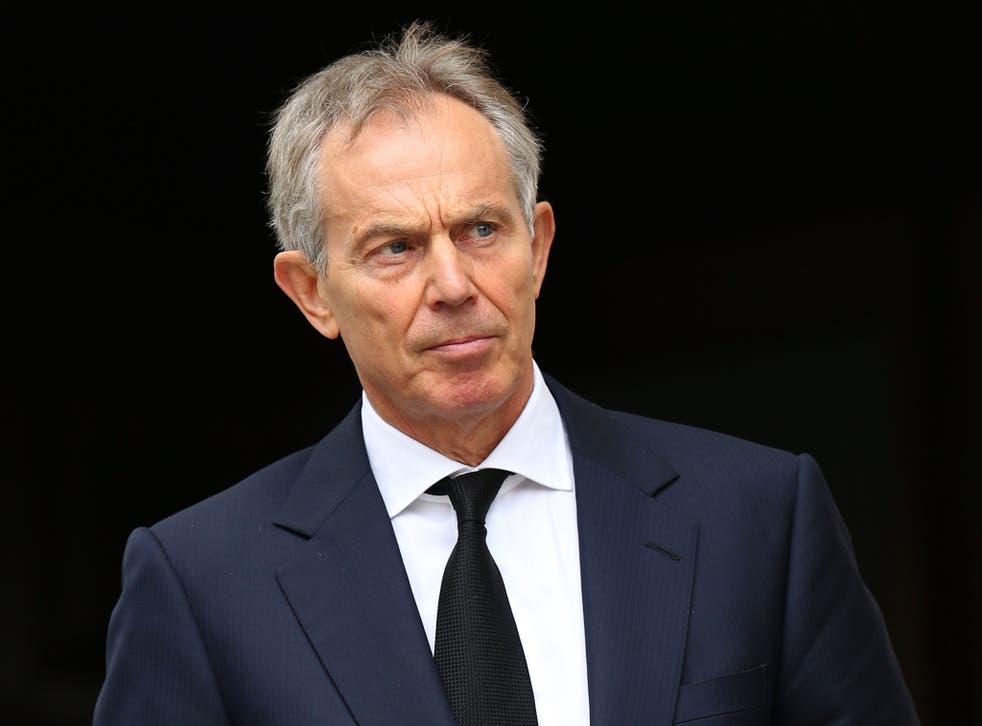 Former British Prime Minister Tony Blair has admitted that toppling ex-Iraqi President Saddam Hussein has contributed to the eruption of the current crisis in Iraq.
But, writing in the Financial Times on Monday, Blair argued that "non-intervention is also a decision with consequences", citing that the "chaos in Syria" has allowed Isis - the jihadist group sweeping across Iraq – to "re-build itself".
"Of course the Iraq of 2014 bears, in part, the imprint of the removal of Saddam Hussein 11 years ago. To say otherwise, as a recent editorial in this newspaper implies that I do, would be absurd," Mr Blair wrote.
Blair continued that if the 2003 invasion of Iraq did not go ahead, it is likely that the Iraqi people would have staged an Arab Spring uprising against Saddam Hussein.
He added that "Saddam Hussein's response would have been more like that of Bashar al-Assad in Syria than that of Hosni Mubarak," with the former clinging on to power in a recent election despite widespread civil war in Syria.
"Whatever decision had been taken in 2003, in 2014 we would be facing a major challenge," Blair claimed.
"That is the point I am making. I am not seeking to persuade people about the decision in 2003. I am trying to convince them that the fundamental challenge is not the product of that decision or indeed the decision in Syria. It is a challenge of immense complexity that has not originated in anything we have done since this challenge burst fully on to our consciousness after the attacks of September 11 2001," he said.
Blair's comments come days after he published an essay in which he claimed that the 2003 invasion was not to blame for the current crisis in Iraq.
In pictures: Iraq crisis

Show all 98
World powers continue to grapple with how to end the escalating crisis in Iraq, where Sunni Muslim militants have seized towns in the north and west, including the country's second city Mosul.
On Monday, Secretary of State John Kerry said that US support for Iraqi security forces will be "intense and sustained" to help them combat the insurgency.
Kerry added that during talks with Prime Minister in Baghdad last Wednesday, Nuri al-Maliki reaffirmed his commitment to a July 1 date for forming a new government – days after US senators including Republic John McCain called for the Prime Minister to step down.
In an attempt to prevent further gains by Isis, President Barack Obama last week offered up to 300 American advisers to help coordinate the fight, but did not grant a request for air strikes from Maliki's Shi'ite Muslim-led government and renewed a call for Maliki to do more to overcome sectarian divisions that have alienated the Sunni Muslim minority.
"The key today was to get from each of the government leaders a clarity with respect to the road forward in terms of government formation," Kerry said. "Indeed, Prime Minister Maliki firmly and on multiple occasions affirmed his commitment to July 1 [to form the new government]."
Kerry said Obama will not wait before he acts to provide advisers and support for Iraq's military. "The support will be intense and sustained and if Iraq's leaders take the necessary steps to bring the country together, it will be effective.
"It will allow Iraqi security forces to confront ISIL more effectively and in a way that respects Iraq's sovereignty while also respecting America's and the region's vital interests," he said, referring to the Islamic State in Iraq and the Levant insurgents who have spearheaded the Sunni revolt.
Join our new commenting forum
Join thought-provoking conversations, follow other Independent readers and see their replies