Iraq crisis: UN warn of fresh massacre threat in Amerli
Stark assessment comes as ten people are killed in three explosions in Kirkuk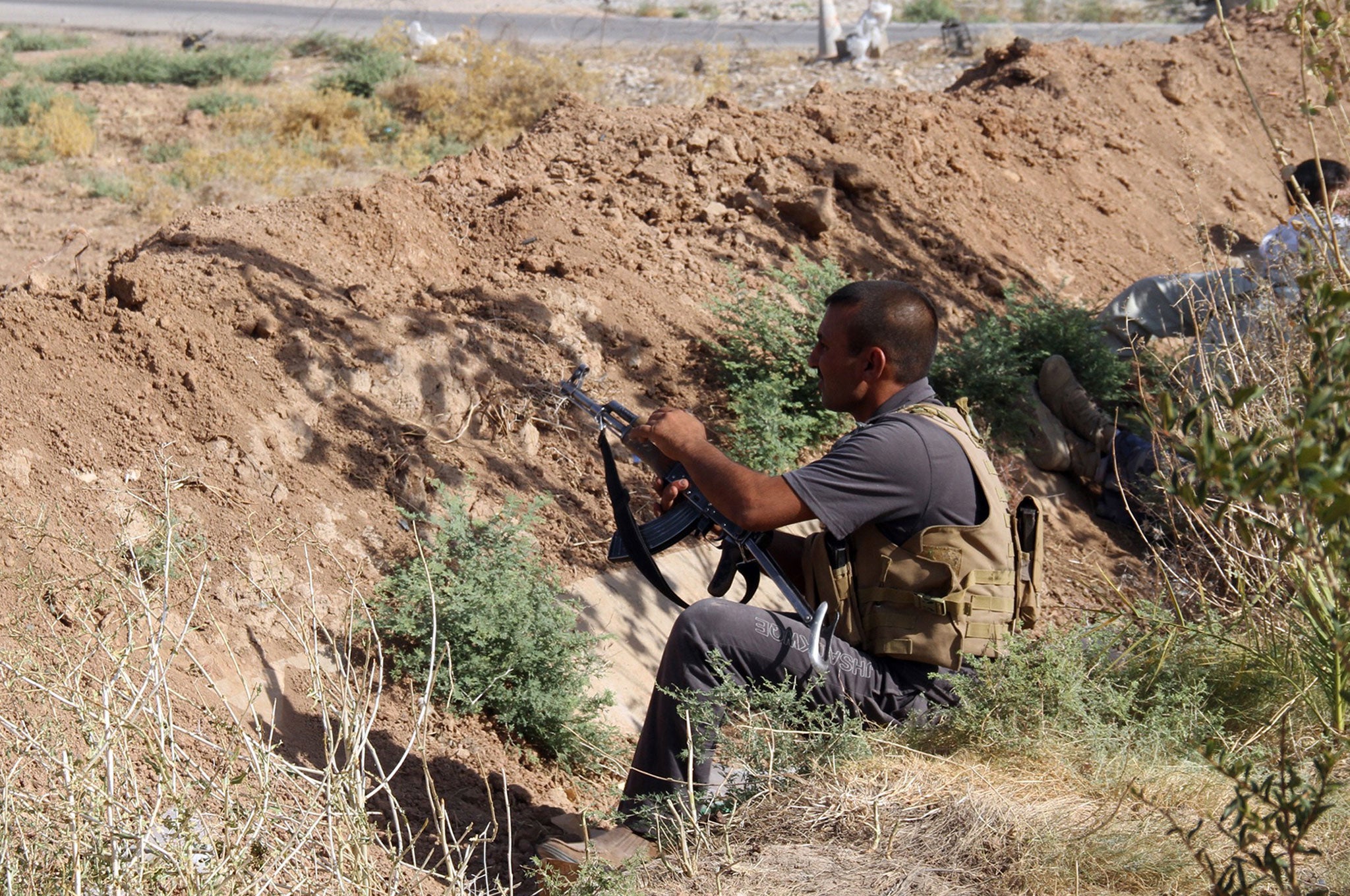 A northern Iraqi town under siege from Islamic State (IS) militants is at risk of being the scene of a new massacre, UN investigators warned on Saturday, with a call for the international community to urgently intervene.
UN special representative Nickolay Mladenov said he was "seriously alarmed" about what may unfold in the coming days in Amerli, which has been without running water and electricity since IS took over two months ago. Medical and food supplies are running low, he reported.
Mr Mladenov said: "The situation of the people in Amerli is desperate and demands immediate action to prevent the possible massacre of its citizens. I urge the Iraqi government to do all it can to relieve the siege and to ensure that the residents receive life-saving humanitarian assistance or are evacuated in a dignified manner."
The town is about 100 miles north of Baghdad and at least 18,000 Sh'ite Turkmen residents. The main source of food has been drops from Iraqi army helicopters as resident farmers are diverted from their crops to fight militants surrounding the town.
In pictures: Iraq crisis
Show all 98
He added: "Iraq's allies and the international community should work with the authorities to prevent a human rights tragedy. The United Nations in Iraq will do all it can to support the government and people of Iraq in alleviating the unspeakable suffering of Amerli's inhabitants."
Ali Abayati, who lives in Amerli, told the BBC that the town was becoming a "humanitarian disaster", adding "twenty-thousand people are fighting off death – there are children who are only eating once every three days."
He described how IS had reacted after the Kurdish fightback for the strategically important Mosul Dam last week: "All the Shia Turkmen villages around Amerli were captured by IS. They killed the people and displayed their bodies outside the village."
Mr Mladenov and his colleagues fear IS fighters may repeat its attack on Sinjar earlier this month when at least 500 were massacred as thousands were forced to desert their homes.
Foreign Secretary Philip Hammond said on Friday that the government was monitoring developments in Amerli.
"In principle", he said, the UK would be willing to send support.
Meanwhile, Kurdish military officials reported three explosions in Kirkuk, a city also in the north. Ten people died in the blasts said to have been detonated near buildings close to look out points.
Join our commenting forum
Join thought-provoking conversations, follow other Independent readers and see their replies