Iraq crisis: US launches fresh drone strikes
Forces attacked close to village after reports of massacre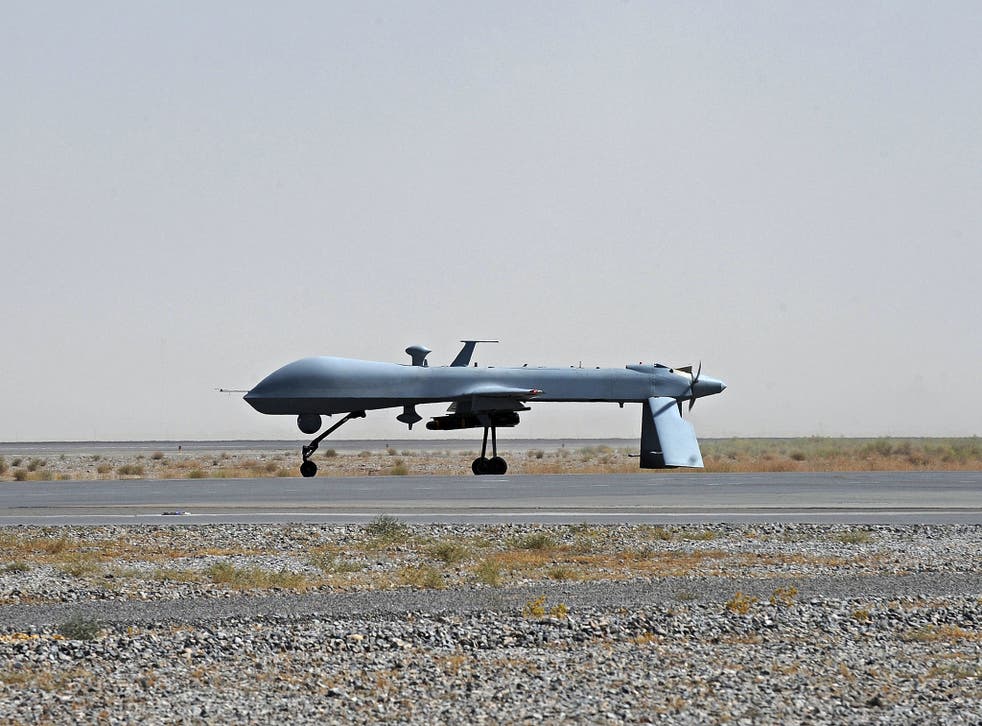 Fresh airstrikes have been launched by US drones against Isis forces close to a village where there were reports that dozens of civilians had been massacred.
An estimated 80 people from the Yazidi minority group were said to have been killed by insurgents in a village in the north of the country, south of Sinjar.
"They arrived in vehicles and they started their killing this afternoon," senior Kurdish official Hoshiyar Zebari told the Reuters news agency [on Friday]. "We believe it's because of their creed: convert or be killed."
Yazidi parliamentarian Mahama Khalil said he had spoken with villagers who said the killings took place during a one-hour period. A resident of a nearby village said an Islamic State fighter from the same area gave him details of the bloodshed.
Iraq crisis: Yazidi nightmare on Mount Sinjar

Show all 15
"He told me that the Islamic State had spent five days trying to persuade villagers to convert to Islam and that a long lecture was delivered about the subject today," said the villager. "He then said the men were gathered and shot dead. The women and girls were probably taken to Tal Afar because that is where the foreign fighters are."
The US drone strikes followed reports from Kurdish forces to US Central Command that civilians were being attacked by the insurgent, but it was unclear last night if it was the same village where the massacre was said to have taken place.
US military officials said the airstrikes from destroyed two armed vehicles south of the Iraqi town of Sinjar. They said remotely piloted aircraft identified and then followed an armed vehicle to a roadside area before launching its attack.
The United Nations Security Council on Friday evening blacklisted the Isis (Islamic State) spokesman and five other militants. It threatened sanctions against those backing the insurgents, giving U.N. experts 90 days to report on who those people are.
Join our new commenting forum
Join thought-provoking conversations, follow other Independent readers and see their replies