Iraqi Kurds to defy US in pressing ahead with independence referendum
Iraq, Turkey, Iran, and Syria all have Kurdish populations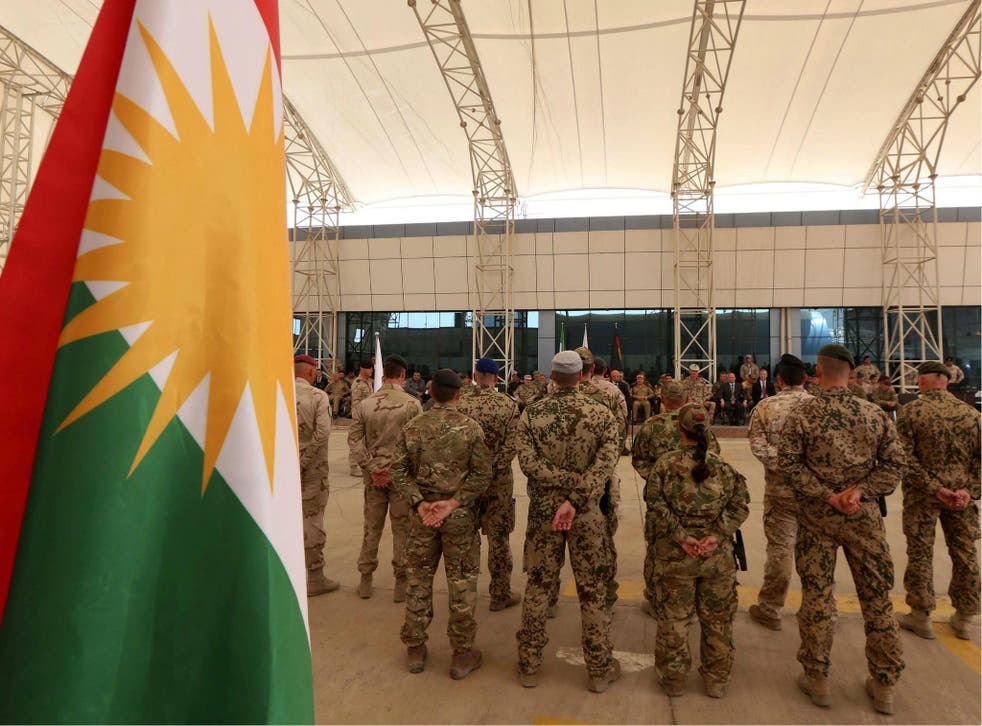 Iraqi Kurds have decided to proceed with a referendum on independence despite a US request to postpone the vote.
Secretary of State Rex Tillerson had asked Kurdistan Regional Government (KRG) President Massoud Barzani to delay the 25 September vote because America fears it would detract from "more urgent priorities" in the region, such as defeating the Isis terror group.
The US is also worried that a vote for independence could spark renewed conflict in Baghdad and anger Turkey, Iran, and the Syrian regime even further amid a crush of refugees and continued military activity in Syria.
"On the issue of the postponement of the referendum, the President (Barzani) stated that the people of the Kurdistan Region would expect guarantees and alternatives for their future," the KRG said in a statement.
Mr Barzani also used Twitter to make the announcement public.
The referendum secession from Iraq will be held in the three Kurdish region governorates.
It will also be held in areas of dispute between the Kurdish and Iraqi governments, which are currently under Kurdish military control.
Kirkuk, the province with oil-rich ground, is one of the disputed areas and is likely the one the US is most worried about inflaming tensions in Baghdad.
It is unclear at this time however, if a vote for independence - the expected outcome - will actually result in real independence. Iraqi Kurds have held similar referenda before with a "yes" victory, but no real change.
Iraqi Prime Minister Haider al-Abadi has supported the Kurds right to vote for independence but he, like the US, said he felt the timing was wrong in April 2017.
The US is also concerned about Turkey's opposition to Kurdish independence since Iraqi Kurds export "most of its oil via a pipeline leading to the Turkish port of Ceyhan, but also overland through Turkey by tanker truck."
Turkey has been playing a key role in the US fight against Isis and the Syrian conflict and President Recep Tayyip Erdogan has already opposed the US arming Kurds in dismantling the terror group.
Join our new commenting forum
Join thought-provoking conversations, follow other Independent readers and see their replies