WATER WARS
Iraq's disappearing Eden: Water shortages could force four million people to flee their homes
Experts warn the country's next security crisis could be sparked by the devastation of agricultural lands from chronic water shortages, reports in the second part of her new series, Water Wars
Monday 08 October 2018 21:34 BST
Comments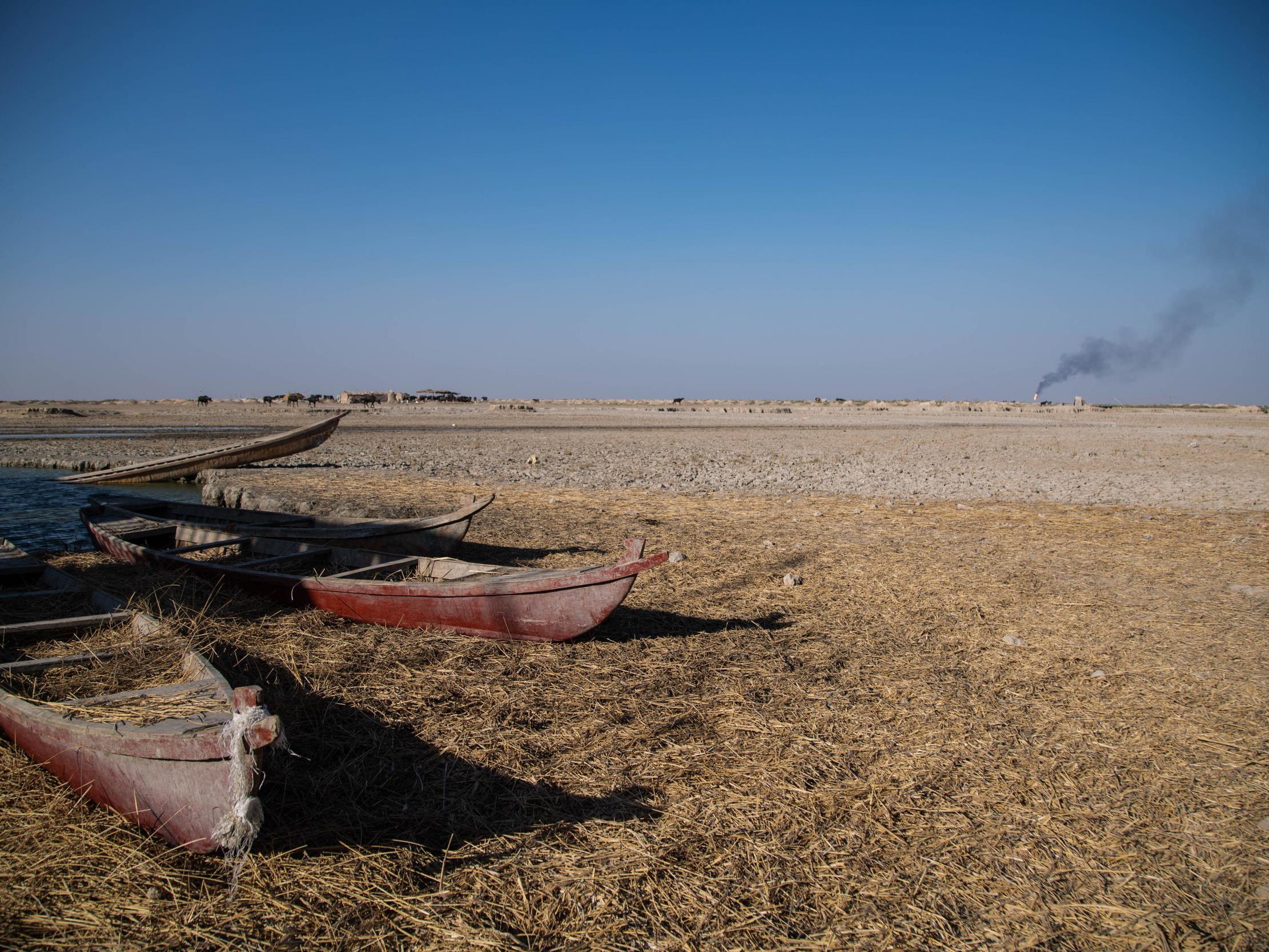 Islanded by cracked and caustic earth, a dome-shaped hut sits beached in the beating heat of the south Iraqi sun.
A lip of soil, which tells of a once-existent water line, curls around the barren encampment. It used to perch on the water's edge but now is a good five metres away from where the drying marshlands limp to a start.
There, seated in the brackish shallow green, emaciated buffalo crouch to keep cool, their bones nosing through the water like shark fins.
Join our commenting forum
Join thought-provoking conversations, follow other Independent readers and see their replies