Isis Austrian poster girl Samra Kesinovic 'used as sex slave' before being murdered for trying to escape
A Tunisian woman who said she was kept in the same house said they were passed between fighters like 'presents'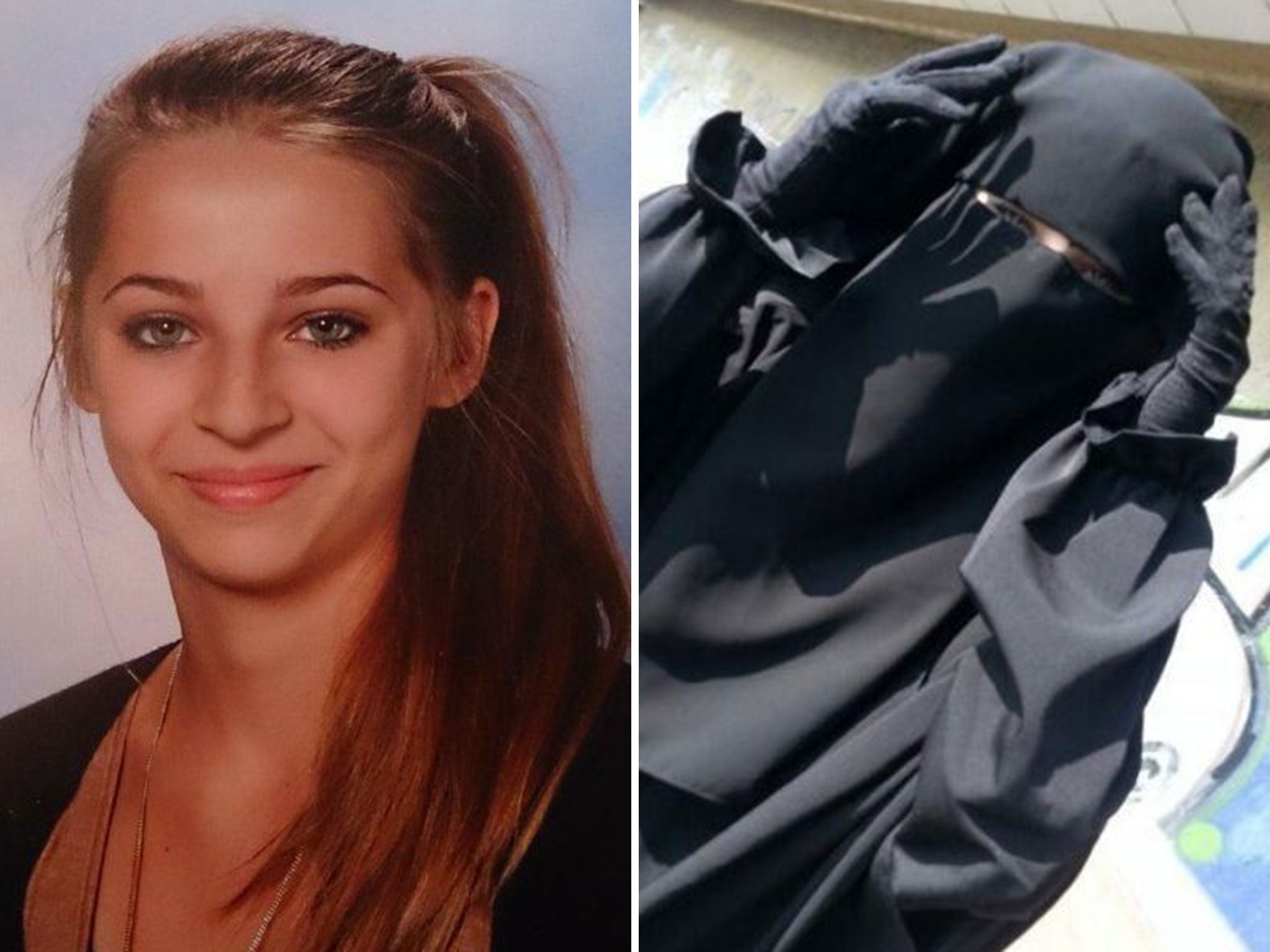 The Austrian schoolgirl beaten to death after trying to escape Isis was reportedly passed around militants as a sex slave before being murdered.
Samra Kesinovic, 17, is believed to have died at some point last year, just months after reaching the group's territories in Syria.
Reports that she was murdered with a hammer by militants emerged last month and a Tunisian woman who was kept in a house with her has now come forward.
The unnamed woman told The Sun that she and Samra had been kept as a "sexual present for new fighters" reaching the so-called Islamic State.
Yazidi women speak of rape and beatings at the hands of Isis
She claimed the Austrian teenager had made several attempts to flee before she was caught and killed.
Samra disappeared from her home in Vienna to join the terror group in Syria with her 15-year-old friend, Sabina Selimovic, in 2014.
A note left for their parents read: "Don't look for us. We will serve Allah and we will die for him."
The pair became poster girls for Isis and appeared in propaganda and on social media, posing with jihadis, wearing burkas and carrying Kalashnikovs.
But by October that year, friends were claiming Samra had been sickened by the brutality she witnessed and wanted to come home.
Then in December last year, a UN terrorism official said one girl, thought to be Sabina, was killed in fighting while the other "disappeared".
There was no news of the missing teenager until last month, when reports emerged that Isis militants beat her to death with a hammer after catching her trying to flee the group's Syrian stronghold of Raqqa.
Austrian authorities have accused a Vienna-based Bosnian Islamic preacher known as Abu Tejda - named as Mirsad O under Austrian privacy laws - of recruiting the teenagers but he denies the accusations.
Timeline: The emergence of Isis
Show all 40
The Austrian government has refused to confirm the girls' deaths, saying it cannot comment on individual cases, although Interpol appears to have removed their "wanted" pages asking for information.
There are believed to be almost 200 Austrian nationals fighting for Isis in its territories in Iraq and Syria and German-language propaganda videos have incited followers to carry out attacks on home soil.
Dozens of female jihadists have travelled from the UK to become "jihadi brides" for Isis, including one who wrote a guide encouraging others to follow her and giving them a suggested packing list.
Hundreds of British men are also believed to be fighting with the group and have become a target for coalition air strikes, which killed Reyaad Khan, Ruhul Amin and Junaid Hussain.