The Glasgow teenager who dropped out of university to marry an Isis fighter in Syria
Aqsa Mahmood has urged British Muslims to carry out terrorist attacks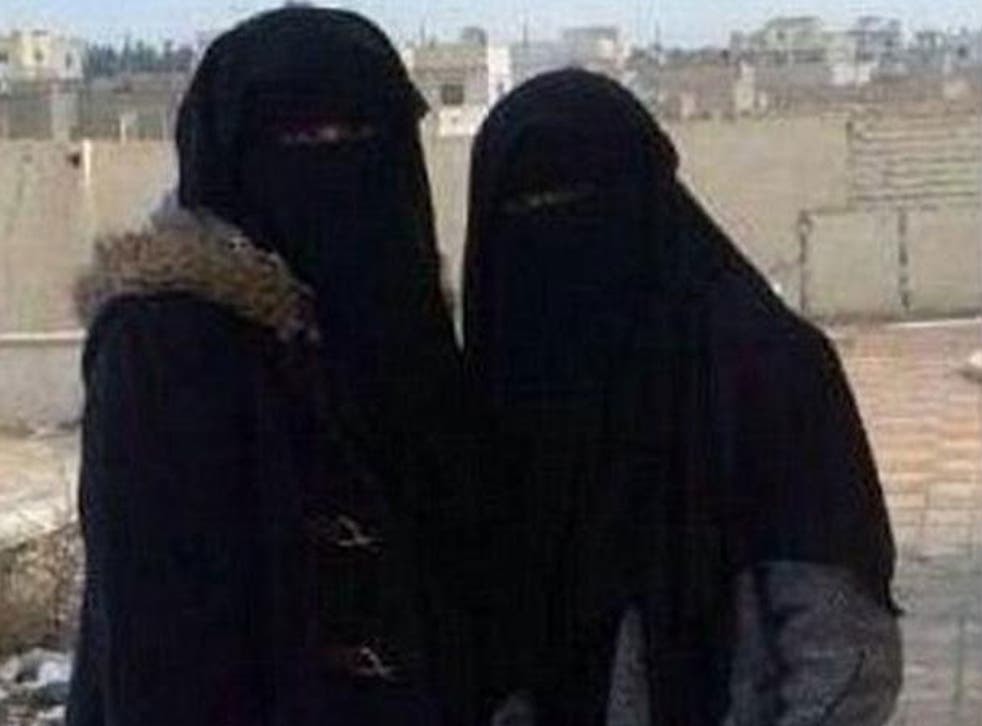 A young woman from Glasgow who dropped out of university to travel to Syria and marry an Islamic State (Isis) fighter has been named as Aqsa Mahmood.
Tweeting under the name Umm Layth, she has encouraged British Muslims to join Isis and called for terrorist attacks on UK soil following the example of "brothers from Woolwich, Texas and Boston".
Scottish Police confirmed the 20-year-old, named by the Daily Mail, was reported missing by her family in November last year and work was ongoing to locate her.
Her Twitter account, which was deactivated on Tuesday, features pictures of life under Isis in Syria and accounts of the "jihad" of her husband and other fighters supported by their fanatical young wives.
Her posts frequently encourage British Muslims to join Isis and in June, she called on people to launch terrorist attacks in Western countries.
She wrote: "Follow the example of your Brothers from Woolwich, Texas and Boston etc. Have no fear as Allah swt [glory to god] is always with the Believers.
"Whoever carries out an individual operation (in USA/UK/FRANCE etc) against any country that is openly waging a war against Muslims and oppressing them.
"He must realise that he is in fact participating in the Jihad alongside his Mujahedeen brothers & that his operation is not less important than the operations his brothees [sic] undertake in the lands of Jihad that are open."
She has been spreading extremist material since early 2013, when she opened a tumblr account dedicated to religious extremism, sharing quotes from the Korean and hadiths about jihad and duty alongside pictures of Syrian war zones.
By October, Mahmood had openly stated her support for Isis and joining the group's jihad and on 14 November, a picture was posted of a plane flying at sunset with the message "sometimes, it's better to leave it all and just breathe".
The teenager's family are believed to have been unaware of her intentions and Mahmood had previously hinted at their attempts to curb her radicalisation, once moaning that they had taken away her extremist texts and told her to study for her university course instead.
Since arriving in Syria, she has advised other women how to join her and in April wrote a packing list for Westerners travelling to live under Isis.
Despite acknowledging the discomfort of "skin-tight abayas", freezing winters, power cuts and unreliable internet connections, she claims to be satisfied in her new life.
"We are created to be mothers and wives - as much as the western society has warped your views on this with a hidden feminist mentality," she wrote.
Mahmood has described her husband as a Syrian fighter and recounted a dream she believed was prophetic on Twitter saying she would have their child.
The last location referred to is Raqqa, where Isis has made its stronghold since overrunning government loyalists in March, executing civilians from religious minorities and violently enforcing its interpretation of sharia law.
Mahmood is one of up to 500 British citizens, mainly men, believed to have travelled to Syria to join Isis.
Another woman, known as Khadijah Dare, appeared in a Channel 4 documentary last year on life with her Isis fighter husband and said she wanted to be the first woman to kill a "UK or US terrorist" in Syria in the wake of James Foley's murder.
The American journalist was beheaded by an Isis militant with a London accent last month known as "jihadi John", thought to be a member of a trio of terrorists from the UK.
One of the suspects under investigation was believed to be Londoner Abdel-Majed Abdel Bary, known by his rapping name L Jinny, who travelled to Syria to join Isis last year.
David Cameron said the Government was doing all it could to stop people being radicalised and travelling abroad but needed stronger legal powers.
Speaking on Monday, he said existing terrorism prevention and investigation measures would be boosted and powers to revoke or refuse passports to suspected extremists would be used.
"We have also stepped up our operational response, with a fivefold increase in Syria-related arrests and the removal of 28,000 pieces of extremist material from the internet this year alone, including 46 ISIL-related videos," he said.
A spokesman for the Home Office said: "We have excluded more preachers of hate than any other UK government and the police regularly disrupt events which feature extremist preachers. Since 2010, we have taken down over 47,000 pieces of illegal terrorist material from the internet.
"Our priority is to dissuade people from travelling to areas of conflict such as Syria or Iraq in the first place. We have a wide range of powers at our disposal to disrupt travel and manage the risk posed by returnees, including prosecuting those who break the law."
Register for free to continue reading
Registration is a free and easy way to support our truly independent journalism
By registering, you will also enjoy limited access to Premium articles, exclusive newsletters, commenting, and virtual events with our leading journalists
Already have an account? sign in