Last two of British Isis jihadists known as 'the Beatles' 'captured in Syria'
Captured pair were part of a group of four fighters from the UK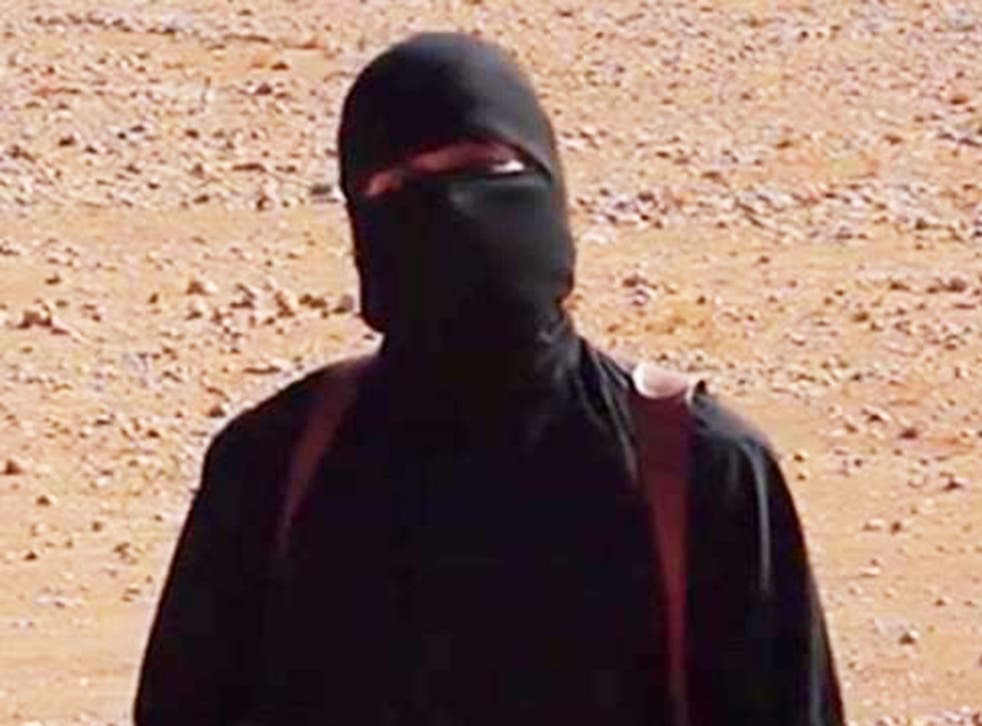 Two British Isis jihadis who were part of a group known for its torture and killing of Western hostages have reportedly been captured by Syrian Kurdish fighters allied to the US.
American officials said Alexanda Kotey and El Shafee Elsheikh, part of a group that was dubbed "the Beatles" for their British accents, were detained by the Syrian Democratic Forces (SDF), a Kurdish-led militia.
The New York Times was first to report that the SDF had caught the men in January and made them available to the US military personnel for questioning.
World news in pictures

Show all 50
The newspaper said the US troops confirmed their identities using fingerprints and additional biometric measurements. Reuters also reported their capture quoting two US officials.
The group of four Britons, who all lived in London before travelling to Syria, became notorious for their involvement in the beheading and killing of a number of Western hostages – incidents that were routinely posted on the internet.
The ringleader, Mohammed Emwazi, who became known as "Jihadi John", was killed in an air strike in 2015. A fourth man, Aine Davis, is currently imprisoned in Turkey on terrorism charges.
Kotey, 34, born in London, is of Ghanaian and Greek Cypriot background, while the family of 29-yea-old Elsheikh's family fled Sudan in the 1990s.
Both men have been designated foreign terrorists by the United States.
Footage shows the Syrian military approaching the final Isis stronghold in Syria
"Alexanda Amon Kotey, a British national, is one of four members of an execution cell for the Foreign Terrorist Organisation (FTO) and SDGT group, the Islamic State of Iraq and the Levant (Isil). The notorious cell, dubbed "the Beatles" and once headed by now-deceased SDGT Mohamed Emwazi (also known as Jihadi John), is responsible for holding captive and beheading approximately two dozen hostages, including several Westerners," the US State Department said last year.
"Among them: American journalists James Foley and Steven Sotloff, and American aid worker Peter Kassig. As a guard for the cell, Kotey likely engaged in the group's executions and exceptionally cruel torture methods, including electronic shock and waterboarding. Kotey has also acted as an Isil recruiter and is responsible for recruiting several UK nationals to join the terrorist organisation."
Elsheikh travelled to Syria in 2012 and joined Al-Qaeda in Syria before aligning himself with Isis.
"Elsheikh was said to have earned a reputation for waterboarding, mock executions and crucifixions while serving as an Isis jailer," the State Department said.
Emwazi was blamed for the killings of American journalists James Foley and Steven Sotloff, and aid worker Abdul-Rahman Kassig.
The newspaper said a senior US official said the two men had already provided valuable information to military interrogators about the remaining Isis leadership and support structure.
It said there were some indications the two men initially sought to hide their identities, but the Special Operations forces routinely run fingerprint checks and other biometric measurements to identify known extremist leaders.
It said other information had been collected from cellphones and other electronic equipment they were carrying.
The men could also have information about other hostages, including the British journalist John Cantlie, who was abducted with in 2012. Since he was taken hostage, Mr Cantlie has appeared in several Isis propaganda videos.
Join our new commenting forum
Join thought-provoking conversations, follow other Independent readers and see their replies