Isis defector speaks on why he left militant group after six months fighting in Syria
Abu Ibrahim fled because he became disillusioned and missed his family
Lizzie Dearden
Wednesday 11 February 2015 12:05 Comments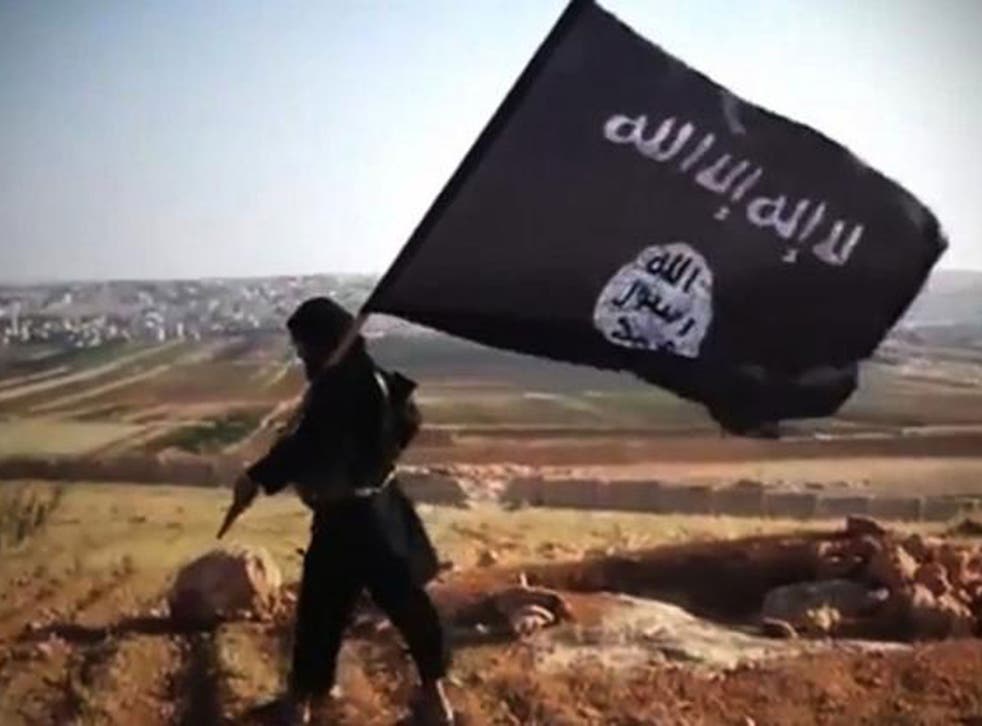 A former jihadist who ran away from Isis has spoken about life under the group's brutal rule in Syria and why he fled.
The man, who goes under the name of Abu Ibrahim, spoke to US television network CBS while trying to get home to the West.
He spent six months fighting with Isis, witnessing their trademark brutality including crucifixions and the stoning to death of a couple accused of adultery.
"A lot of people when they come, they have a lot of enthusiasm about what they've seen online or what they've seen on YouTube," Mr Ibrahim said. "They see it as something that's a lot grander than what the reality is."
He admitted Isis' brutal so-called justice system was "harsh" but views it as a faithful interpretation of Sharia law.
"While seeing someone die is not something anyone would probably want to see, having the actual Sharia established is what many Muslims look forward to," Mr Ibrahim added.
But for him, along with many other Isis followers, the beheadings of foreign aid workers and journalists including David Haines, Alan Henning and most recently two Japanese hostages, was a step too far.
Timeline: The emergence of Isis

Show all 40
Mr Ibrahim views non-combatants as "innocent" in the conflict but Isis has attempted to justify their murders in gory propaganda videos as revenge for Western intervention in the region and continuing air strikes against their militants.
Life for western jihadists under Isis rule is almost completely subsided, with food, housing and "the bare necessities" provided, the former fighter told CBS.
His allowance of approximately £33 a month rose to £66 in winter for the purchase of warm clothes and household items.
Isis aims to keep its militants, enforcing movement restrictions that Mr Ibrahim said made the experience feel like a "prison". He fears he will be captured and imprisoned if found on the run.
The group is paranoid about spying and infiltration and executes suspected traitors.
Mr Ibrahim said he became increasingly disillusioned with the group's tactics, missed his family and felt bored.
"My main reason for leaving was that I felt that I wasn't doing what I had initially come for and that's to help in a humanitarian sense the people of Syria," he told CBS. "It had become something else."
He added: "I'll miss the friends I made and the brotherhood, but ISIS itself - no."
The Muslim convert is one of thousands of men and women who have travelled from the West to wage jihad with Isis in Iraq and Syria.
As well as US-led air strikes against Isis, the group is battling Al Qaeda-affiliated Jabhat al-Nusra, Kurdish forces and the Peshmerga, the Free Syrian Army, Syrian and Iraqi armies, Sunni tribes, Shia militias, and a number of other rebel groups in the region.
There have been rumours of dissent among the unknown number of British jihadists in the group and several have reportedly been killed in fighting.
Professor Peter Neumann, from King's College London, said he has been contacted by a group of dozens of British militants who want to return to the UK but fear arrest on their return.
The Government has attempted to take a strong stance on the threat of Isis returnees carrying out terror attacks on home soil, vowing to prosecute anyone coming back into the UK for terror offences.
Register for free to continue reading
Registration is a free and easy way to support our truly independent journalism
By registering, you will also enjoy limited access to Premium articles, exclusive newsletters, commenting, and virtual events with our leading journalists
Already have an account? sign in
Join our new commenting forum
Join thought-provoking conversations, follow other Independent readers and see their replies