Isis 'execute 58 suspected rebels in Mosul by drowning'
The militant group is clamping down on security in the city in preparation for a major coalition advance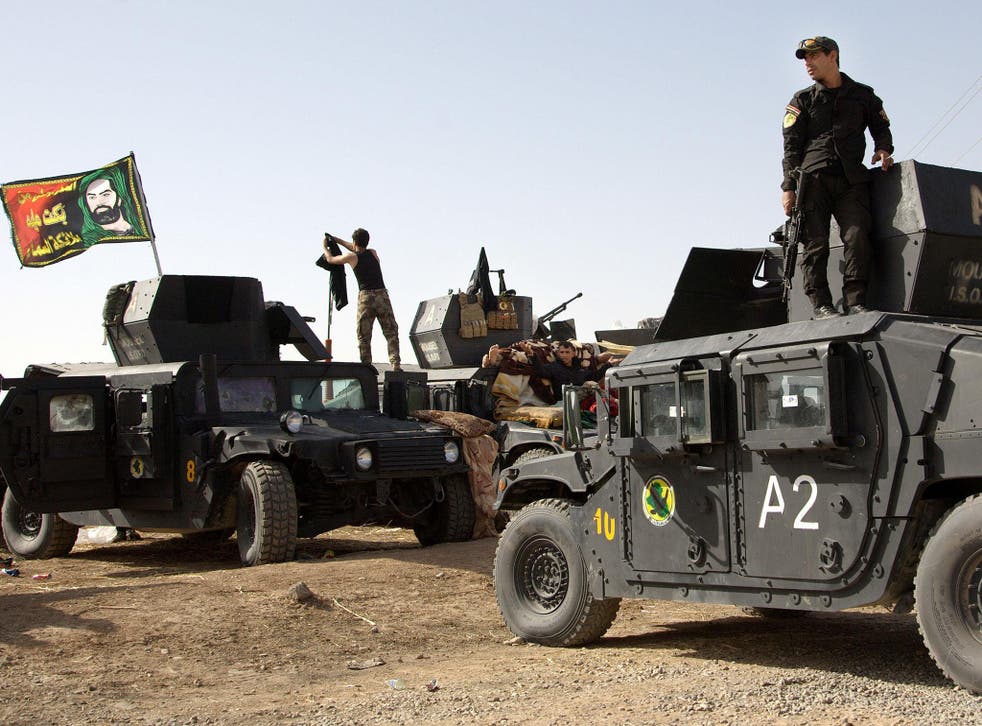 Nearly 60 people have been executed by drowning in the Isis-controlled city of Mosul, after the jihadist group suspected them of attempting to organise a rebellion.
An offensive on the city, still home to more than a million civilians, is anticipated in the coming weeks.
Fifty-eight people were killed in connection with three weapons caches hidden in homes around the city, Reuters reported, citing numerous sources from inside the city. They were buried in a mass grave.
Isis suspected the weapons were intended to be used to spark an internal uprising against them in the event an attack the city.
They were discovered after one of the rebels was found by Isis with a message on his phone discussing the weapons.
Reportedly among the rebels were disillusioned former Isis members and their leader was previously a close assistant to the elusive leader of the extremist group, Abu Bakr al-Baghdadi.
Security has been tightened in Mosul, as Isis prepare for a major offensive by the Iraqi army and various militias and backed by the US.
Iraqi security services have reportedly been making contact with people inside the city who have been provided intelligence, leading to air strikes on Isis targets in the city.
World news in pictures

Show all 50
But the planned operation has also led to division, with Turkey determined to take part, fearing the use of Shia militias will stoke sectarian unrest and trigger an exodus of refugees.
"We will convey our request to coalition forces that we are determined to take our place in a coalition in Iraq," Turkey's President Recep Tayyip Erdogan said.
"If they don't want us, our Plan B will come into effect. If Turkey isn't safe, nobody in the region is safe."
Turkish soldiers have been training Sunni Muslim and allied Kurdish peshmerga units at Iraq's Bashiqa camp, near Mosul, and want them involved in the assault. Baghdad objects to the Turkish military presence in northern Iraq.
Mosul, home to up to 1.5 million people, has been at the heart of Isis's self-declared caliphate in Iraq since 2014.
The UN has said the fighting could displace a million people and cause a humanitarian catastrophe.
Register for free to continue reading
Registration is a free and easy way to support our truly independent journalism
By registering, you will also enjoy limited access to Premium articles, exclusive newsletters, commenting, and virtual events with our leading journalists
Already have an account? sign in
Register for free to continue reading
Registration is a free and easy way to support our truly independent journalism
By registering, you will also enjoy limited access to Premium articles, exclusive newsletters, commenting, and virtual events with our leading journalists
Already have an account? sign in
Join our new commenting forum
Join thought-provoking conversations, follow other Independent readers and see their replies