Isis fortifies Raqqa as it braces for an international assault on its Syrian stronghold
The group has reportedly shut off the internet, ramped up conscription efforts and is building a network of tunnels and bunkers as its digs in for a potential siege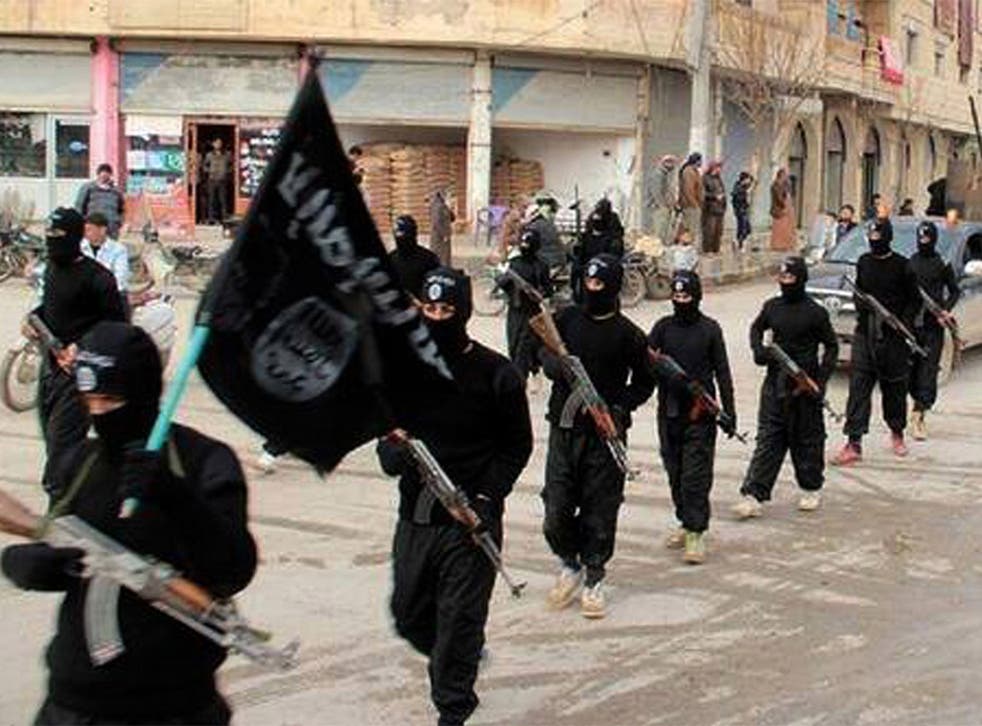 The Isis militant group is reportedly fortifying its Syrian stronghold of Raqqa ahead of an expected backlash from the international community in the wake of the Paris attacks.
France has redoubled its air strikes on Raqqa following the atrocity in the French capital and, with Britain preparing to set out a "comprehensive plan" to combat Isis this week, efforts to strike the group at its heart are growing.
On the ground, loosely allied Kurdish and other rebel forces – backed by the US-led anti-Isis coalition, have gathered just 20 miles to the north.
In recent weeks they have proven their capabilities on the battlefield, with the Sinjar offensive shutting off a key supply route between Raqqa and Isis's Iraqi command centre in Mosul.
The response from Isis has been to dig in. Defensive bunkers and tunnels are being built around Raqqa, a city of around 350,000.
The activist group Raqqa is Being Slaughtered Silently (RBSS), one of the only sources for information on what is happening inside the city that can't be gleaned from Isis propaganda, recently reported on worrying signs of conscription.
Earlier this year, The Independent reported on how Isis required one male of fighting age be given up for military service from every family across its territories.
But that seems to have been extended in Raqqa, with the group compiling a database to register every man and boy over the age of 14.
Iraqi Ministry of Defence release footage of coalition airstrikes
For military leaders, a ground offensive by regional forces – backed up by international partners in a support role – is a case of when, not if.
But former generals and experts told The Times that as many as 50,000 troops would be required to take the city and protect supply lines across the wider area of Isis control.
In pictures: The rise of Isis

Show all 74
According to a report by the Associated Press on 19 November, Isis has begun integrating its fighters' sleeping areas and meeting points more closely among civilians in Raqqa, in an apparent attempt to use them as human shields against air strikes.
And as part of a concerted attempt to prevent civilians fleeing the city, RBSS activists say Isis has shut off access to the internet.
RBSS said on its website that the decision, though unpopular with foreign fighters hoping to contact friends and family abroad, was designed to "separate the city of Raqqa from the rest of the world".
Join our new commenting forum
Join thought-provoking conversations, follow other Independent readers and see their replies