Isis executes more than 4,000 people in less than two years
Monitors say people were beheaded and shot for 'offences' including apostasy and sodomy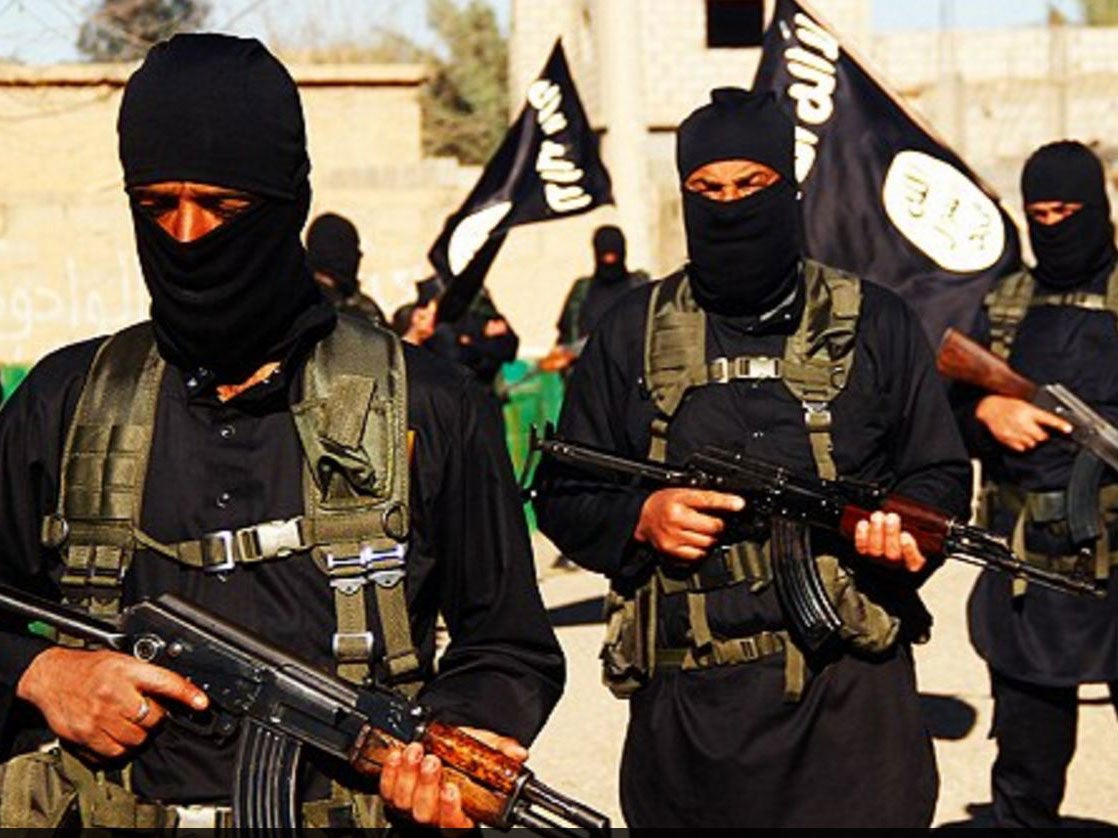 Isis is believed to have executed more than 4,000 people in less than two years for 'offences' including sodomy and apostasy in Syria.
Monitors compiled the list of atrocities dating back to the declaration of the so-called Islamic State in June 2014, showing regular beheadings, shootings, stonings and other methods of murder, including throwing people off buildings and setting them on fire.
The UK-based Syrian Observatory for Human Rights (SOHR) said that by the end of the 22nd month of the caliphate, 4,144 people had been executed.
Civilians including women and children were among those killed, as are hundreds of Isis's own members and enemy fighters from Syrian President Bashar al-Assad's army and opposition rebel groups.
Islamic State is 'On the Defensive' in Iraq and Syria - Obama
In the month to 29 March this year, 80 killings were recorded in Isis territory in the provinces of Deir ez-Zor, Raqqa, Damascus, Aleppo, Homs and Al-Hasakah.
A child was one of 37 Syrian civilians executed, while 24 Isis members, six rebels and Kurdish YPG fighters, and more than a dozen Syrian army and militia members were beheaded and shot, SOHR said.
Monitors listed a series of charges, including acts banned under sharia law like sodomy and apostasy, and espionage.
Alleged co-operation with enemies including al-Qaeda affiliate Jabhat al-Nusra, the YPG and the "Crusader alliance" – the US-led coalition – was also a capital offence.
Isis's warped ideology was evident in many of the supposed offences, which reportedly included "working according to human law instead of Sharia" and "corrupting in the land".
Accusations of attempting to defect or escape Isis territory were a cause of several its members' deaths, as well as military "cowardice".
A former London student who joined Isis in Syria last year, described the reign of terror jihadists enforce in their strongholds in an interview with The Independent.
Harry Sarfo is currently in prison in Germany awaiting trial for terror offences after fleeing the brutality he saw in Syria in July.
"I witnessed stonings, beheadings, shootings, hands chopped off and many other things," he said.
"I've seen child soldiers – 13-year-old boys with explosive belts and Kalashnikovs. Some boys even driving cars and involved in executions.
"My worst memory is of the execution of six men shot in the head by Kalashnikovs. The chopping off of a man's hand and making him hold it with the other hand.
"The Islamic State is not just un-Islamic, it is inhuman. A blood-related brother killed his own brother on suspicion of being a spy. They gave him the order to kill him. It is friends killing friends."
Isis carries out many of its executions in public, while carefully staging and filming others in propaganda videos like those that showing the deaths of James Foley and other Western hostages.
A four-year-old British boy was among the children used as executioners, with ever more gruesome methods of murder including rocket launchers and explosives.
Analysts say the displays of brutality are part of propaganda attempts by Isis to terrorise the West and its enemies, while quelling any possible resistance from those trapped inside its territories.
SOHR said civilians made up the bulk of those executed, estimated at 2,230 people, including three large-scale massacres of Sunni and Kurdish citizens.
The next largest group is believed to be members of President Assad's forces and pro-regime militias captured in battle – around 1,100 – followed by Isis members.
More than 400 of the organisation's own fighters and followers were recorded executed according to SOHR's count, including many foreign fighters murdered "after being arrested by the organisation when they were trying to return to their countries", monitors said.
Timeline: The emergence of Isis
Show all 40
At least 300 Islamist and opposition rebels, including from Jabhat al-Nusra and Kurdish groups, were also killed.
"The Syrian Observatory for Human Rights call again on the UN Security Council to work seriously to stop the crimes and violations committed against the Syrian people by the 'Islamic State' and the regime of Bashar al-Assad", a spokesperson said.
Recent weeks have seen several bodies crucified in Isis' de-facto capital of Raqqa, where militants have reportedly been imposing harsh penalties and taxes on civilians amid the US-led coalition's campaign to strangle its revenue streams.
Earlier this month, Barack Obama said the strategy was working and that the number of fighters was falling under pressure from air strikes and other operations.
"Their ranks of fighters are estimated to be at the lowest levels in about two years, and more and more of them are realizing that their cause is lost", the US President said.
Join our commenting forum
Join thought-provoking conversations, follow other Independent readers and see their replies