Isis in Syria: Barbarity of 'Islamic State' prison described by survivor held with James Foley
Louay Abdul-Jood described physical and psychological torture
Lizzie Dearden
Wednesday 31 December 2014 10:37 Comments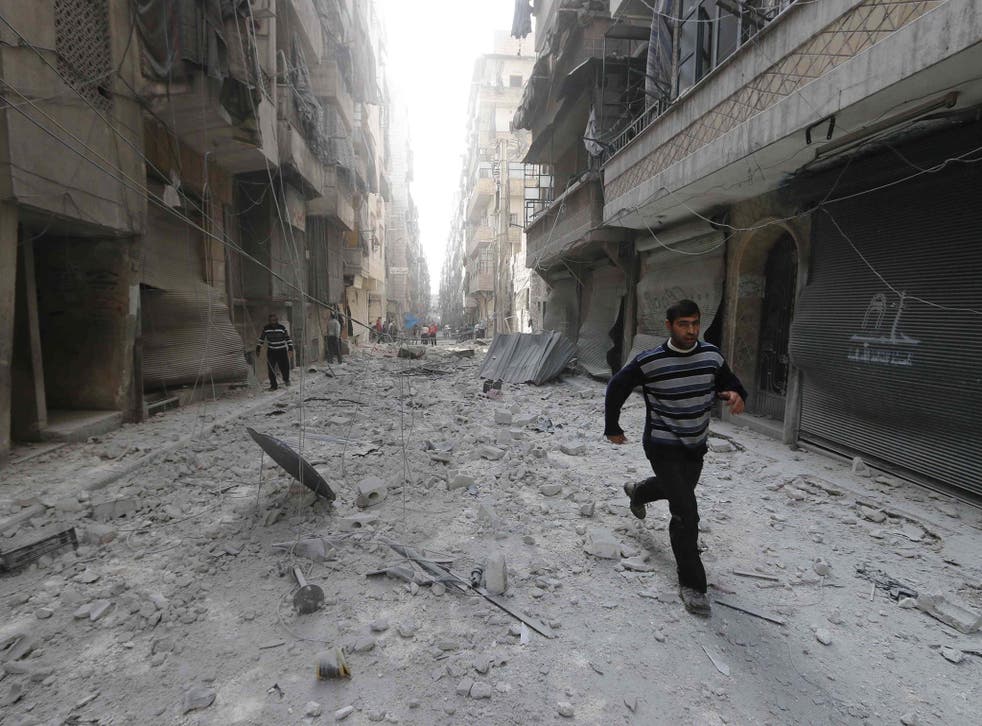 An activist who survived imprisonment by Isis in Syria alongside James Foley has spoken of physical and psychological torture at the hands of the group.
Louay Abdul-Jood, a Syrian activist, was held for six months before being released in a prisoner exchange with the Free Syrian Army, Radio Free Iraq reported.
He said he was abducted by gunmen alongside a cameraman working for news agency AFP by Isis gunmen in November last year, as they reported on barrel bombing in Aleppo.
Mr Foley, who was beheaded by Isis in August, was one of several foreign journalists Mr Abdul-Jood said were being held in a makeshift prison.
"Most of the prisoners were not treated with beatings, but were mostly subjected to psychological methods: putting a knife close to your neck saying that you will be slaughtered," he told Radio Free Iraq.
"This treatment was long-term and had a greater effect than physical abuse."
After hours of being held in isolation in total darkness, a militant would enter to tell him he would be killed "not today, but tomorrow, God willing", he said.
Mr Abdul-Jood's captors reportedly accused him of "being secular", being in a forbidden extra-marital relationship and of belonging to the Free Syrian Army, who are fighting Isis as well as the Syrian government.
Prisoners who were not journalists were routinely beaten and tortured, he said, including a man he allegedly saw "hanging upside down and having his feet sliced with razors", doused with alcohol and then electric shocked.
The UK-based Syrian Observatory for Human Rights confirmed Mr Abdul-Jood's account, saying he was released with two other prisoners.
Reporters Without Borders has recorded the deaths of 43 journalists in Syria this year – not all involving Isis – and believes many more are being imprisoned by the group in Syria and Iraq, mostly local reporters.
"This Jihadi group uses all means possible to further its goal of controlling news and information, systematically targeting journalists and media that do not share its ideology," a statement from the organisation said. "Intimidation, abduction, torture and murder – Isis rules nothing out in order to impose a reign of terror."
The beheading of Mr Foley was closely followed with the murder of another US journalist, Steven Sotloff, British aid workers David Haines and Alan Henning and US volunteer Peter Kassig.
John Cantlie, a British journalist kidnapped with Mr Foley, is still being held and has appeared in several Isis propaganda videos.
In pictures: The rise of Isis

Show all 74
Radio Free Iraq is part of the Radio Free Europe/Radio Free Liberty group, which is funded by the US through the Broadcasting Board of Governors.
The group was founded to spread anti-communist views at the start of the Cold War as part of America's "psychological operation" and received funding by the CIA in the past.
A statement on Radio Free Iraq's website insists it is independent and impartial, saying the US government is "not involved in RFE/RL's operational or editorial decisions".
Register for free to continue reading
Registration is a free and easy way to support our truly independent journalism
By registering, you will also enjoy limited access to Premium articles, exclusive newsletters, commenting, and virtual events with our leading journalists
Already have an account? sign in
Join our new commenting forum
Join thought-provoking conversations, follow other Independent readers and see their replies