Isis suspects 'waterboarded' by Iraqi security forces in detention, report says
Human Rights Watch details new torture allegations in Mosul jail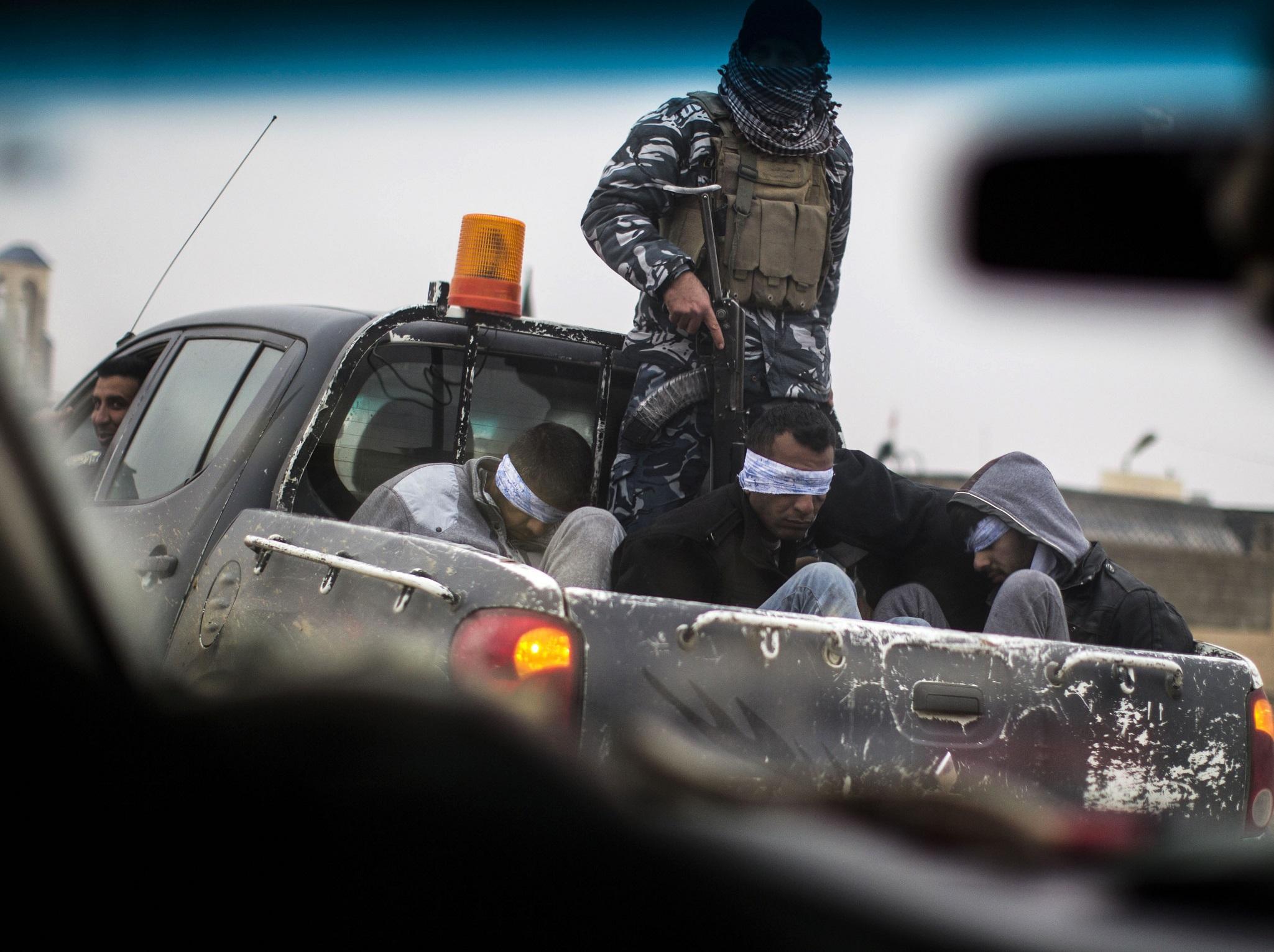 Iraqi security forces are continuing to use torture at a detention facility in Mosul eight months after shocking abuse was first revealed there, according to a new report.
Human Rights Watch detailed new allegations of beatings and waterboarding of Isis suspects in the Faisaliya detention facility, which allegedly took place in January.
It comes months after the rights group said it provided the Iraqi government with "detailed allegations including the names of the four officers implicated" in torture at three detention centres in the Mosul area. An August 2018 report found evidence of "brutal treatment" of detainees and a "failure to investigate torture and death in detention."
A former prisoner of the facility named three of the four interior ministry officers whom Human Rights Watch had identified in its August report as being implicated in the torture.
"If the Iraqi government ignores credible reports of torture, it's no wonder that the abuses persist," said Lama Fakih, deputy Middle East director at Human Rights Watch, on Thursday. "What will it take for the authorities to take torture allegations seriously?"
In pictures: Mosul offensive
Show all 40
The former prisoner said detainees eventually confessed to being members of the terror group following prolonged abuse.
"Four guards were throwing water at them from a bucket, after which they pushed the detainees to the floor one by one, lifted their legs, and placed their feet through two rope loops attached to a wooden stick to keep the feet in place," the HRW report said, citing the former prisoner.
The report continued: "He said he watched as the guards took turns beating each of the detainees on their feet with plastic piping for about 15 minutes non-stop. He said that after the beatings, six of the detainees confessed to being affiliated with the Islamic State, with each negotiating the length of their membership they would confess."
According to HRW, the source said that five guards strapped detainees into a gurney "so that the detainee's feet were raised above his head and covered his face with a towel," before they "beat each one with plastic piping while pouring water over his mouth".
The city of Mosul was liberated from Isis in July 2017 by Iraqi and Kurdish security forces, backed by a US-led coalition, following a brutal nine-month battle. Much of the city still lies in ruins.
Mosul after the war: 'Utter and total devastation'
Iraqi authorities detained thousands of suspected Isis members during the fight to liberate Isis-controlled territory, and arrested scores more since. The country holds an estimated 20,000 prisoners for connections to Isis, and has sentenced more than 3,000 to death, according to the Associated Press.
The mass incarceration and swift trials of suspects have raised concerns over potential miscarriages of justice. Human Rights Watch said earlier this month that courts in the northern Nineveh province had made progress on how trials were being conducted "by requiring a higher evidentiary standard to detain and prosecute suspects, minimising the court's reliance on confessions alone, erroneous wanted lists, and unsubstantiated allegations."
But it added that the prevalence of torture, and deaths in custody, have continued.
Join our commenting forum
Join thought-provoking conversations, follow other Independent readers and see their replies