Isis fighters 'attacked Israel Defense Forces unit, then apologised' claims former commander
Moshe Ya'alon reportedly referred to a clash with Isis-linked group last November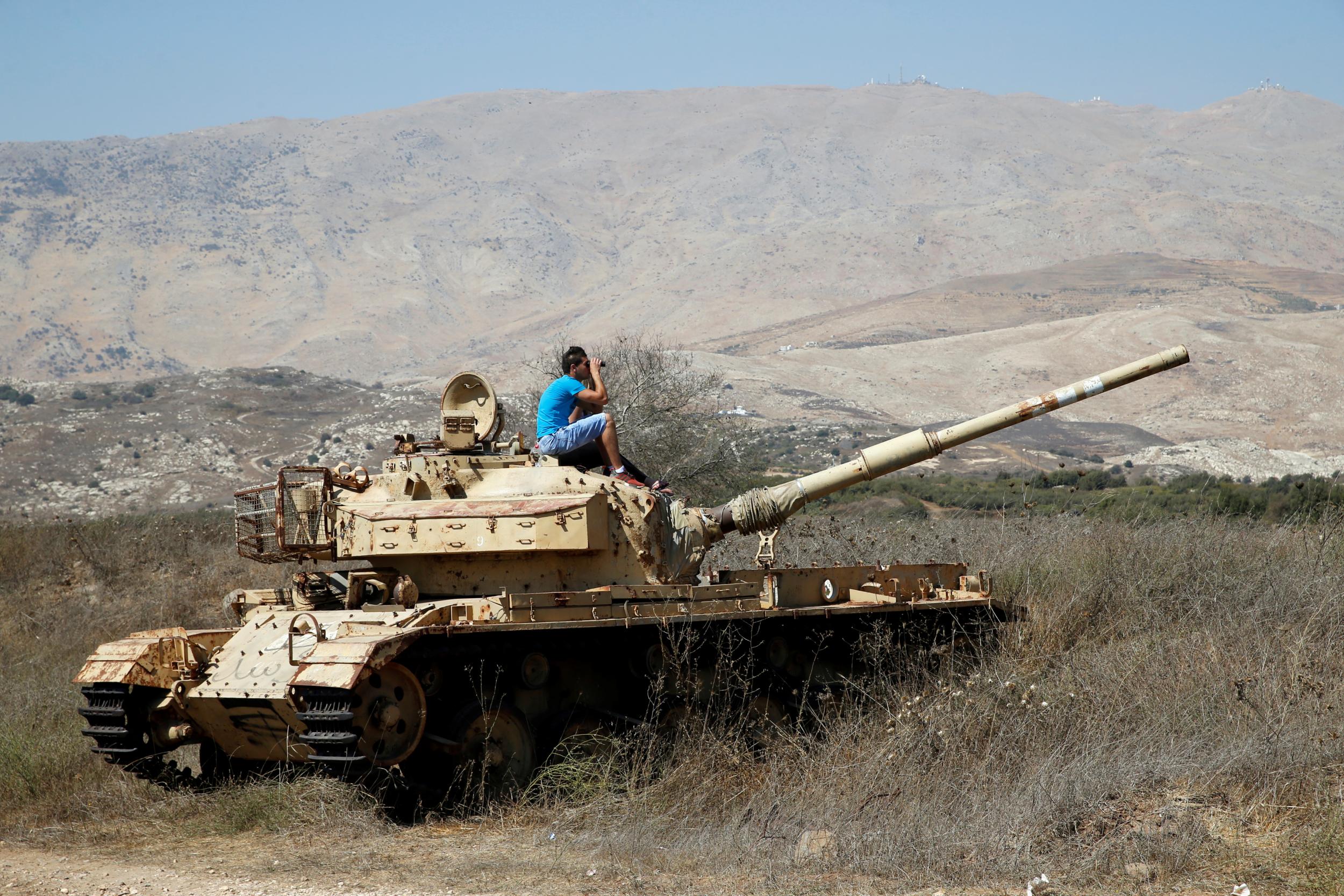 Isis-affiliated fighters "apologised" after launching an attack on Israeli soldiers, the country's former defence minister has claimed.
Moshe Ya'alon was reportedly referring to an incident when a group linked to Isis in the Syrian Golan Heights exchanged fire with Israeli forces last November.
The area is a rocky plateau in southwestern Syria, which was partly seized by Israel during the Six-Day War of 1967 and later annexed in a move never recognised by the international community.
"There was one case recently where Daesh [Isis] opened fire and apologised," Mr Ya'alon said speaking at an event in the northern city of Alufa, during which he was was being interviewed about Israel's policy on Syria.
After a short gun battle, the Israeli military attacked Syrian jihadist group Khalid ibn al-Walid with airstrikes and tank fire, killing four of them, The Times of Israel reports.
This was the first direct clash between Israeli forces and Isis militants after the terror group opened fire on a military patrol on the Israeli side, a military spokesman said at the time.
Footage shows Isis schoolgirl Linda Wenzel being captured in Iraq
Khalid ibn al-Walid, which affiliated itself with Isis in May 2016, seized territory including a large town and several villages on the Syrian border with Israel in a surprise attack on moderate rebel forces in February this year.
A spokesperson for Mr Ya'alon refused to elaborate on how Isis expressed its apology to Israel after the attack and the Israel Defense Forces also refused to comment.
According to the first Western journalists, who have entered Isis' territories and survived, Israel is the only country in the world the Islamic group fears because it believes its army is too strong to face.
World news in pictures
Show all 50
Under Israeli law, communication with the group is illegal because it constitutes contact with an enemy agent.
Mr Ya'alon is the former chief of staff of the Israel Defense Forces and served as Defence Minister from 2013 until his resignation in May 2016.
During the interview, he said Israel carried out strikes against Syrian President Bashar al-Assad's forces in retaliation when the Golan Heights was attacked.
Liberated from Isis, women burn their burqas and men shave off their beards
Israel has adopted a largely non-interventionist position regarding the complicated conflict on its doorstep, although it has retaliated on occasions when conflict has spilled over into territory it controls.
Join our commenting forum
Join thought-provoking conversations, follow other Independent readers and see their replies