Isis jihadis paid for tip to capture Steven Sotloff
'We can say that he was sold at the border' says family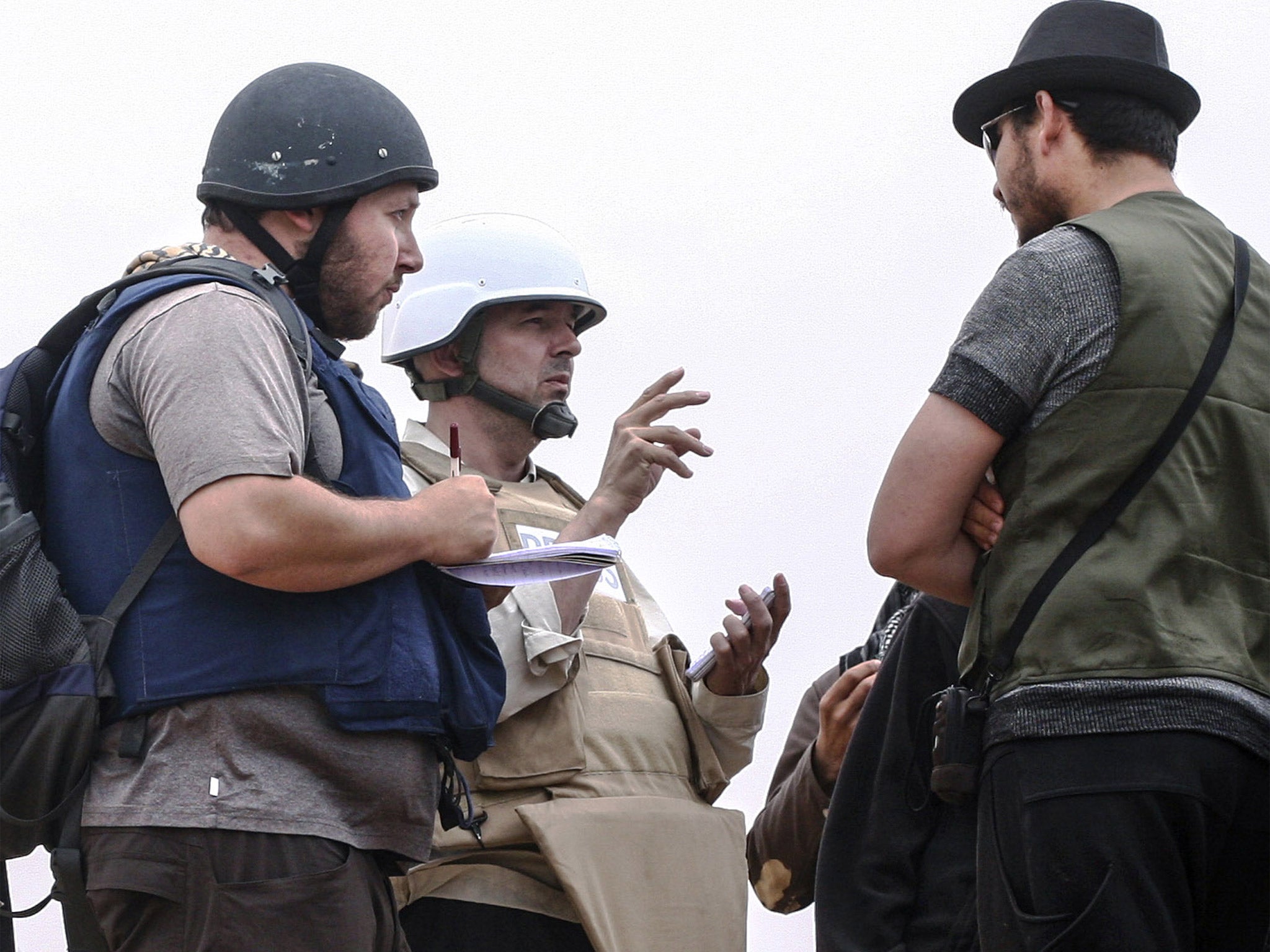 Isis paid as much as £30,000 to Free Syrian Army rebels for a tip that led to the capture of Steven Sotloff, a spokesman for the murdered American journalist's family said.
"For the first time we can say that he was sold at the border. Steven's name was on a list that he was responsible for the bombing of a hospital," Barak Barfi, a close friend of Mr Sotloff, told CNN.
Mr Barfi added: "The so-called moderate rebels that people want our [the Obama] administration to support, one of them sold him for something between $25,000 and $50,000, and that was the reason he was captured." Mr Barfi, a research fellow at the New America Foundation, credited "our sources on the ground" for the information, adding that he had seen Mr Sotloff off on the morning in March 2013, when he was kidnapped.
"I was with Steve the morning he was kidnapped. I saw him off at about 7.30, and minutes before he was kidnapped he called me from inside Syria to tell me he was in.
"Somebody at the border crossing made a phone call to Isis and they set up a fake checkpoint with many people , and Steve and his people who he went in with could not escape."
In pictures: Steven Sotloff
Show all 7
A video of Mr Sotloff being beheaded was released last week, with the masked killer saying that the British aid worker David Haines will be next.
The method of capture reflects that of James Foley, another American journalist who was murdered on video. He had been handed over to Isis by rebels belonging to the Free Syrian Army as a token of allegiance.
Mr Sotloff was a freelance journalist who had contributed to a number of magazines including Time and Foreign Policy.
Mr Barfi added: "Steve loved the Arab and Islamic world and he wanted to bring their suffering to the world stage."
Many of the Western hostages taken in Syria were first kidnapped by criminal gangs or militias and then sold on to other groups such as Isis. In Iraq, after the US-led invasion of 2003, hostages were often traded between different armed groups.
Join our commenting forum
Join thought-provoking conversations, follow other Independent readers and see their replies