Isis loses '10,000 fighters and quarter of territory in 18 months'
The US-Russian military offensive, fewer European recruits and damage to the group's revenue streams have combined to weaken its powerbase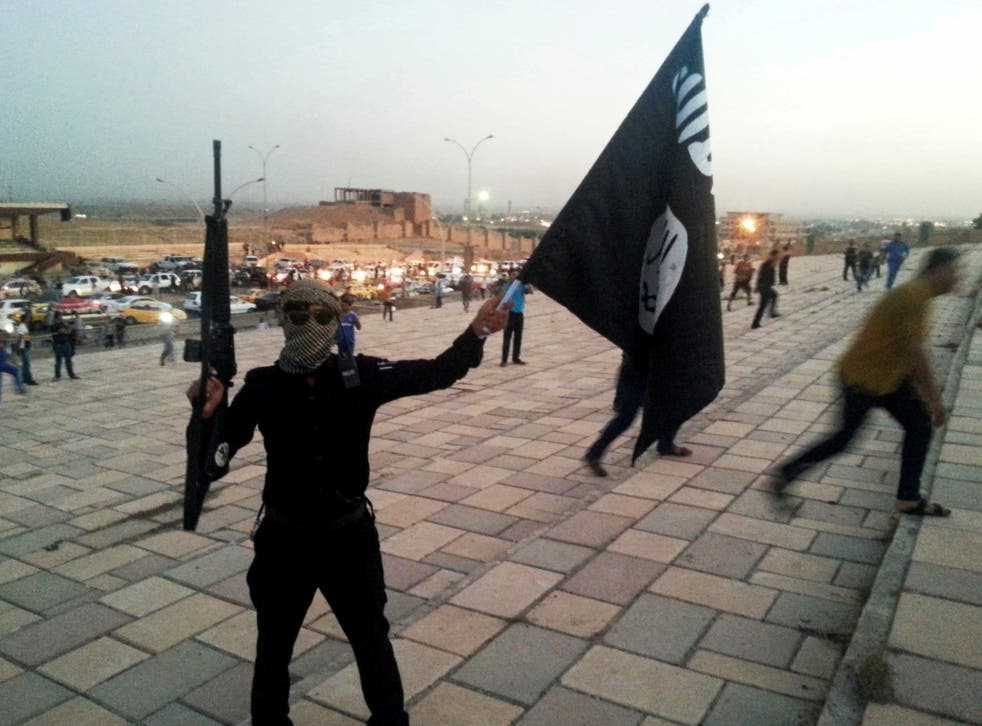 Isis has lost as many as 10,000 fighters in the past 18 months, Israeli officials have claimed.
The Islamist extremist group is believed to have lost a quarter of its territory in Syria and Iraq as officials estimate its current total number of fighters to be 15,000, down from 25,000 in early 2015.
The group's decline has been attributed to various factors, including the joint US-Russian military offensive, fewer European recruits and damage to its revenue streams, according to the Times of Israel.
Isis has waged battles against the Syrian army, Hezbollah, Shiite militias, Turkey, the Kurds, the Arab coalition and the Syrian opposition, resulting in the death of many of its fighters and the exhaustion of its resources.
Officials also believe its stream of European recruits has slowed following Turkey's military intervention in Syria last month, making it harder for would-be volunteers to reach them.
In addition, a string of high-profile defeats in major Isis strongholds like Fallujah, Ramadi, Minbaj and Palmyra are believed to have harmed the group's image. These losses, coupled with Isis's decision to urge foreign supporters to remain at home and wage domestic war against "the kuffar [infidel]", has drastically depleted its forces.
The group's revenue sources are also drying up. In 2015, the jihadists' revenue from the crude-oil industry was an estimated $600-$700 million (£490,000-£570,000).
Officials now believe this could have more than halved, with estimates for 2016 at $250-$350 million (£200,000-£290,000).
Isis has raised taxes in its occupied territories to boost its dwindling funds and has also cut fighters' salaries and scaled back key infrastructure including electricity and water.
Many of its most high-profile personnel have been killed in recent months, which, according to Israeli officials, may have weaked its top level strategy.
Abu Mohammad al-Adnani, the group's spokesman, died in August in what was seen as a damaging loss to the group.
As Isis's grip on its territory weakens, it has adapted its strategy to become more defensive, trying to withstand bombing from US Air Force planes.
In Libya, the group's most important territory outside of Syria and Iraq, Isis has also suffered defeat, although its ability to retain logistics and command has proved troubling for its opponents.
The calibre of its senior commanders, many of whom were officers in Saddam Hussein's Iraqi army, mean its control structure has survived and continues to function, according to military officials.
This resilience has made it impossible to predict how a drastic decline in power in Syria and Iraq could affect the organisation's operations in future.
On Monday, an Iraqi operation backed by allies to reclaim Mosul, Iraq's second largest city, was launched.
The US-led coalition fighting Isis will also back the move with air strikes in an operation that could last months.
Isis has prepared for the offensive with scores of suicide bombers and booby traps at key access points to the city, it has been claimed.
The UN has expressed concern that that fighting could displace up to 700,000 people in need of humanitarian assistance.
Join our new commenting forum
Join thought-provoking conversations, follow other Independent readers and see their replies