Isis 'loses 40% of Iraq territory and 20% in Syria' as international air strikes support ground operations
The US-led international coalition bombing the group believes the strategy is working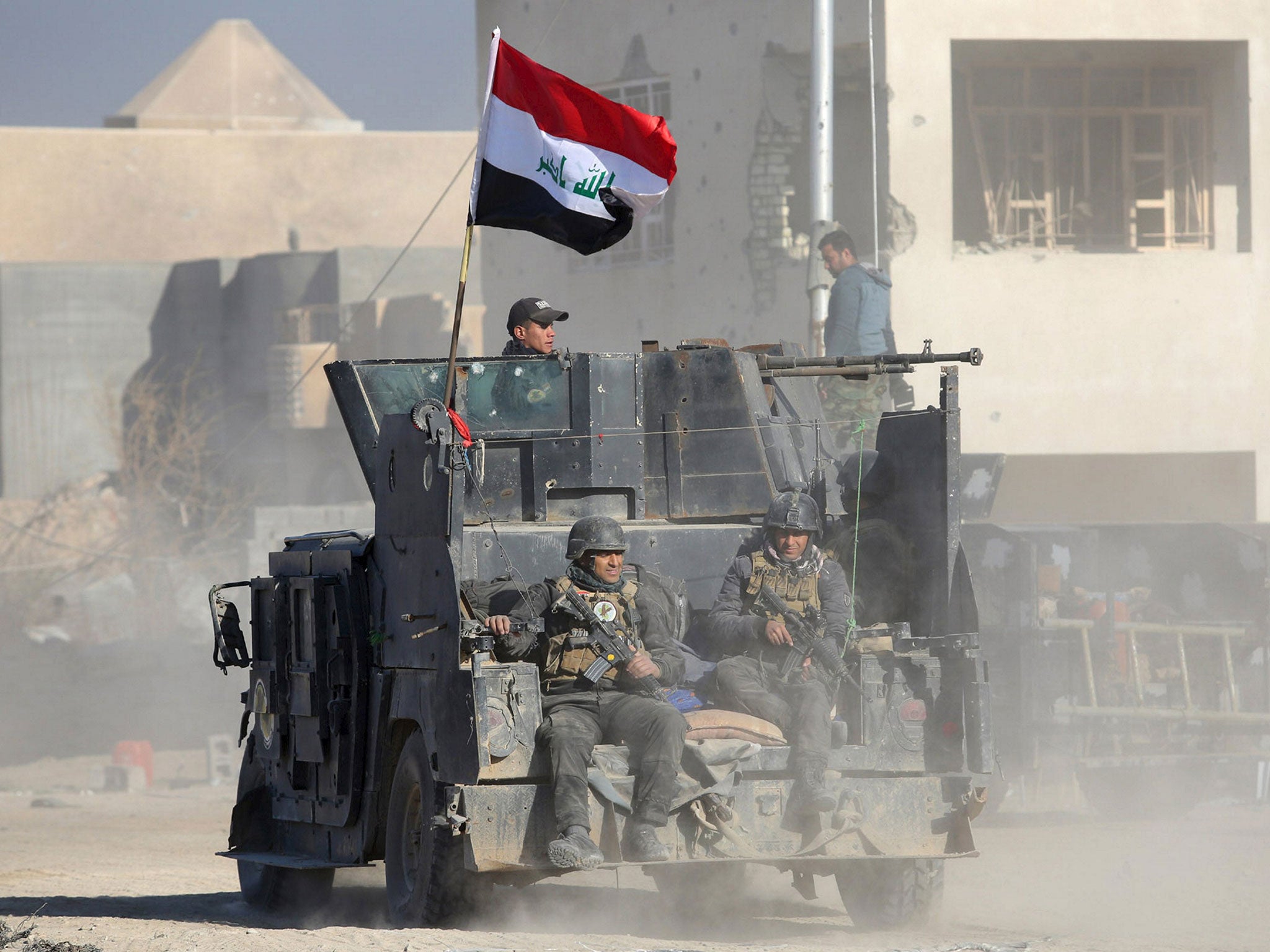 Isis has lost 40 per cent of its territory in Iraq and a fifth in Syria as the so-called "Islamic State" continues to diminish, military officials have said.
A spokesperson for the US-led coalition bombing the group's territories said the retreat was from militants' point of "maximum expansion" in both countries.
Colonel Steve Warren told a press conference: "The enemy is weaker and on the defensive. They have not gained one inch in Iraq since May."
After fighting in the region as part of al-Qaeda, Isis split in February 2014 and swept through a third of Iraq to reach the borders of Baghdad, while seizing towns and cities in the Syrian civil war.
Britain, the US and allies are supporting the Iraqi army and Kurdish Peshmerga attempting to beat militants back in Iraq, and Free Syrian Army and Kurdish YPG in Syria.
Counter-offensives have enjoyed recent success in the cities of Tikrit and Ramadi in Iraq, where Isis militants have been driven out, while the terrorist group is threatened on multiple fronts against Bashar al-Assad's troops and rebels in the Syrian civil war.
Air strikes are also attempting to disrupt Isis' revenue streams by destroying oil fields and supplies it controls, along with ammunition depots, vehicles, buildings and other infrastructure.
A statement from the American Combined Joint Task Force on Tuesday said that coalition members from 14 countries had trained more than 17,500 Iraqi soldiers, Peshmerga fighters and tribal forces to hold re-taken areas.
"This training is critical to enabling Iraqi Security Forces counter Daesh (Isis) as they work to regain and secure territory from the terrorist group," a spokesperson said.
Cameron: ISIS will be defeated
In the group's latest gory propaganda video, a British jihadist threatened the UK for joining the bombing campaign in Syria.
"A Message to David Cameron" showed the masked man, thought to be London jihadist Siddhartha Dhar, claimed the so-called Islamic State was "here to stay" and would eventually invade Britain.
It ended with the man and four other militants shooting five alleged spies at point-black range before a young British boy threatened to kill the "kuffar" in a warped trailer for another execution video.
The Prime Minister called the latest footage "desperate" and said the latest threats showed it lashing out over recent losses.
"It's desperate stuff from an organisation that really does do the most utterly despicable and ghastly acts and people can see that again today," he said.
British jets prepare for air strikes in Syria
Show all 10
"But this is an organisation that's losing territory, it's losing ground, it's, I think, increasingly losing anybody's sympathy, and this again shows what an appalling organisation we're up against.
"They hate us not for what we do but for what we are - the fact that we are a successful, tolerant, democratic, multi-faith, multi-ethnic nation.
"They hate that and that's why they want to take us on and that's why they do what they do.
"But I know that Britain will never be cowed by this sort of terrorism. Our values are so much stronger than theirs.
"It may take a very long time but they will be defeated."

Additional reporting by Reuters
Join our commenting forum
Join thought-provoking conversations, follow other Independent readers and see their replies