Modern-day Monuments Men take on Isis by 3D-mapping ancient sites militants are seeking to destroy
Digital record would enable local teams to rebuild antiquities using 3D printers if they were destroyed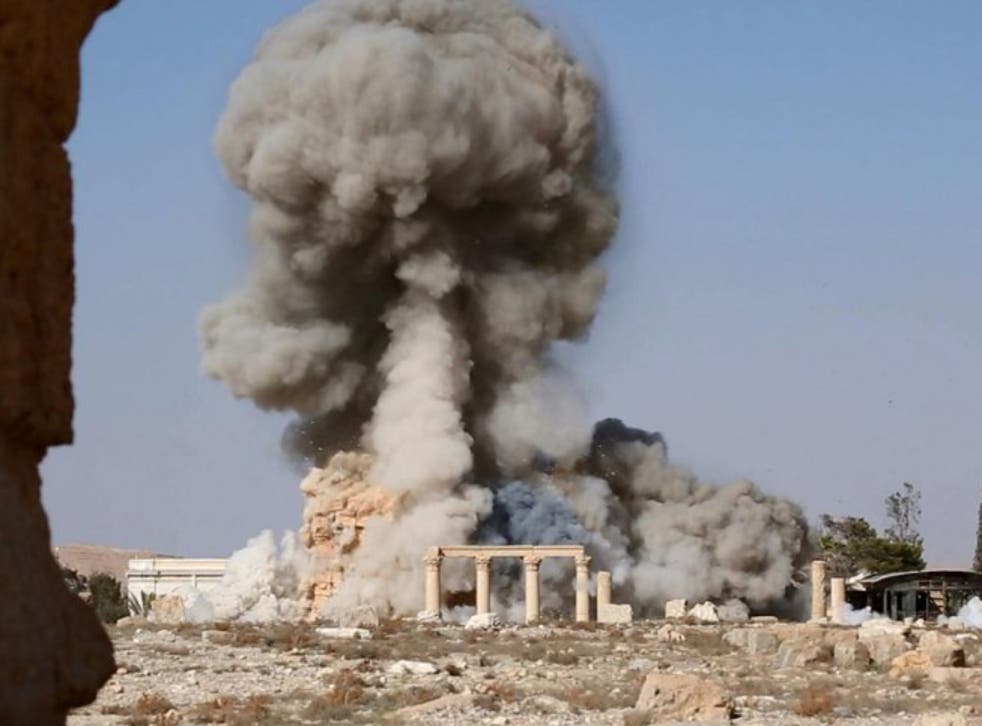 A team of modern-day "Monuments Men" is being assembled to try to preserve a record of ancient buildings, sculptures and artefacts being destroyed by Isis in the Middle East.
However, unlike George Clooney's film, in which a team of experts were sent in to Nazi-occupied Europe during World War II in a tale loosely based on real-life, experts plan to flood parts of the Middle East with 3D cameras, The Times reported.
These will be used mainly by local people to create a digital record of the antiquities, enabling them to be rebuilt using 3D printers if they are destroyed.
The £2m project was developed by the Institute for Digital Archaeology (IDA) in Oxford in response to the destruction of ancient sites by the extreme Islamist movement.
Earlier this week Isis fighters destroyed a 2,000-year-old temple in Palmyra.
Roger Michel, the IDA's director, said: "Palmyra is rapidly becoming the symbol of Isis's cultural iconoclasm.
"If Isis is permitted to wipe the slate clean and rewrite the history of a region that defined global aesthetic and political sensibilities, we will collectively suffer a costly and irreversible defeat.
"But there is hope. By placing the record of our past in the digital realm, it will lie for ever beyond the reach of vandals and terrorists."
The IDA and world cultural body Unesco plan to collect about five million pictures by the end of this year and 20 million by the end of next year.
Isis destroys sites that it considers to be idolatrous.
The images will also be used to help police catch people trading in looted antiquities.
"It will include GPS data and dates," Mr Michel said. "If someone is selling an object and says it was obtained in Syria in the 1930s we will know that was not the case because in 2015 it was at longitude X and latitude Y."
Alexy Karenowska, a physicist at Magdalen College, Oxford, worked on the design of the cameras, which cost as little as £20.
"We want to do a sweep, as fast and as much as we can, using simple technology for images at multiple angles in a single shot," she said.
Join our new commenting forum
Join thought-provoking conversations, follow other Independent readers and see their replies