Iraq's generation of stateless Isis children is being 'punished for the crimes of their fathers'
Thousands of babies born under Isis rule or fathered by fighters are falling through the cracks of the Iraqi legal system, leaving them without the right to aid, school and freedom of movement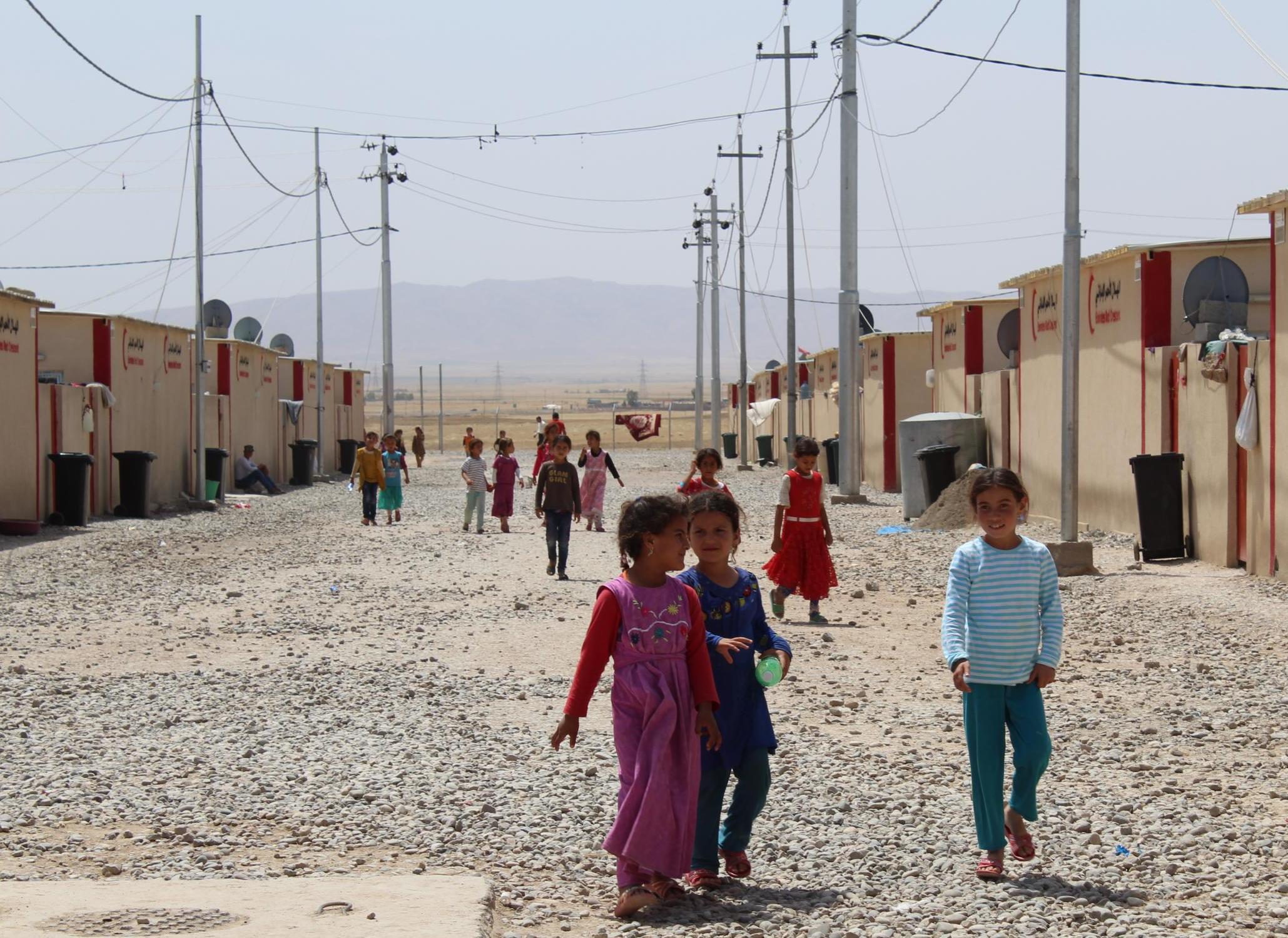 The US-backed battle for Mosul may be reaching its endgame, but for the millions of Iraqis whose lives have been ruined by Isis, the struggle to rebuild and recover is just beginning.
About 480,000 remain trapped in camps for internally displaced persons (IDPs), and while thousands have been able to return to liberated areas, on Thursday the UN said it feared an exodus of another 200,000 people from the bitter fighting for the last few Isis-controlled neighbourhoods of the city.
Having fled their homes with often nothing other than the children in their arms, thousands of IDPs are now facing the prospect of years-long stays in UN and Kurdish Regional Government (KRG) administered camps.
Children of Mosul describe life under Islamic State
Whole neighbourhoods have been flattened by US-led coalition bombing, or littered with mines left by retreating militants, meaning many have no homes to return to.
Yet there is another less obvious but just as important issue trapping civilians in camps – missing legal papers.
An unexpected result of Isis's devastating sweep across Iraq in the summer of 2014 has affected children born in the so-called caliphate, who are effectively stateless; while the extremists issued their own versions of marriage and birth certificates, they are not recognised by the Iraqi authorities.
It is a bureaucratic nightmare for the people involved – official identification papers are needed for everything from food and medical rations, registering a child for school, to moving freely throughout the country. Families who don't have the right documents for their children are also not allowed to leave IDP camps to go home and get on with their lives.
While it's impossible to know exactly how many people are affected, a November 2016 report from the Quilliam Foundation estimated that 31,000 women across Isis's territory in Syria and Iraq had become pregnant under the extremists' rule.
In pictures: Mosul offensive
Show all 40
"At least one person in every family currently living in a camp has some sort of documentation problem," says Chris Holt, an information, counselling and legal assistance specialist with the Norwegian Refugee Council (NRC) working in the region.
The situation is further complicated by the fact that under Iraqi law both a maternal and paternal identity must be confirmed before a child's birth certificate is issued.
Many women arrive at camps as single mothers, either because their husbands are missing, dead or stuck in Isis-controlled territory.
More still are either the willing or forced wives of Isis fighters, who hold back the identity of the father for fear of reprisals or social stigma. In some cases, women raped by militants may not even know the name of the man who left them pregnant.
Before Isis overran the city, births, deaths, marriages and divorces were registered in person at a directorate in Mosul.
Now, that's impossible. "The court systems around Nineveh [province, where Mosul is located] are overwhelmed dealing with the demand," says Melany Markham, NRC's media coordinator for northern Iraq.
While the Nouri al-Maliki government formed in 2006 after the fall of Saddam Hussein progressively rewrote existing family law to ensure that children can inherit nationality through their mother as well as their father, proof of paternity is still required for birth certification – meaning single-parent families without documents still end up with stateless children.
In the meantime, Iraqi and international humanitarian legal teams are trying to get mobile courts and judges to visit IDP camps to work through the huge registration backlog, which in worst case scenarios stops families from accessing vital services.
One judge can settle up to 500 cases a day, but considering some camps are home to upwards of 60,000 people, it will still take some time to process everyone who needs their help.
Organisations such as NRC are providing awareness sessions as well as one-to-one legal counsel for more complicated family and property rights cases for those displaced or otherwise affected by the fighting.
"It really is crucial we act now to stop these kids growing up stateless," Holt says.
"Post Isis, this is one of the most critical structures to put in place."
Mosul father calls for help to adopt his child
In the long term, children who grow up without civil identification papers will not be able to enter legal relationships, own or rent property, or even move through the many checkpoints in the heavily militarised country.
The problem is still unfolding, NRC says, and will be a future issue in Syria and other countries across the Middle East and North Africa in which Isis has a foothold.
"This generation shouldn't be punished for the crimes of their fathers; that will just lead to a more insecure Iraq," Holt continues.
"We and the Iraqi authorities need to develop a proactive solution and it's essential that we act now."
Join our commenting forum
Join thought-provoking conversations, follow other Independent readers and see their replies