Isis now in control of just 7 per cent of country, says Iraq
The jihadi group has seen the amount of territory under its authority fall from 40 per cent to just under seven per cent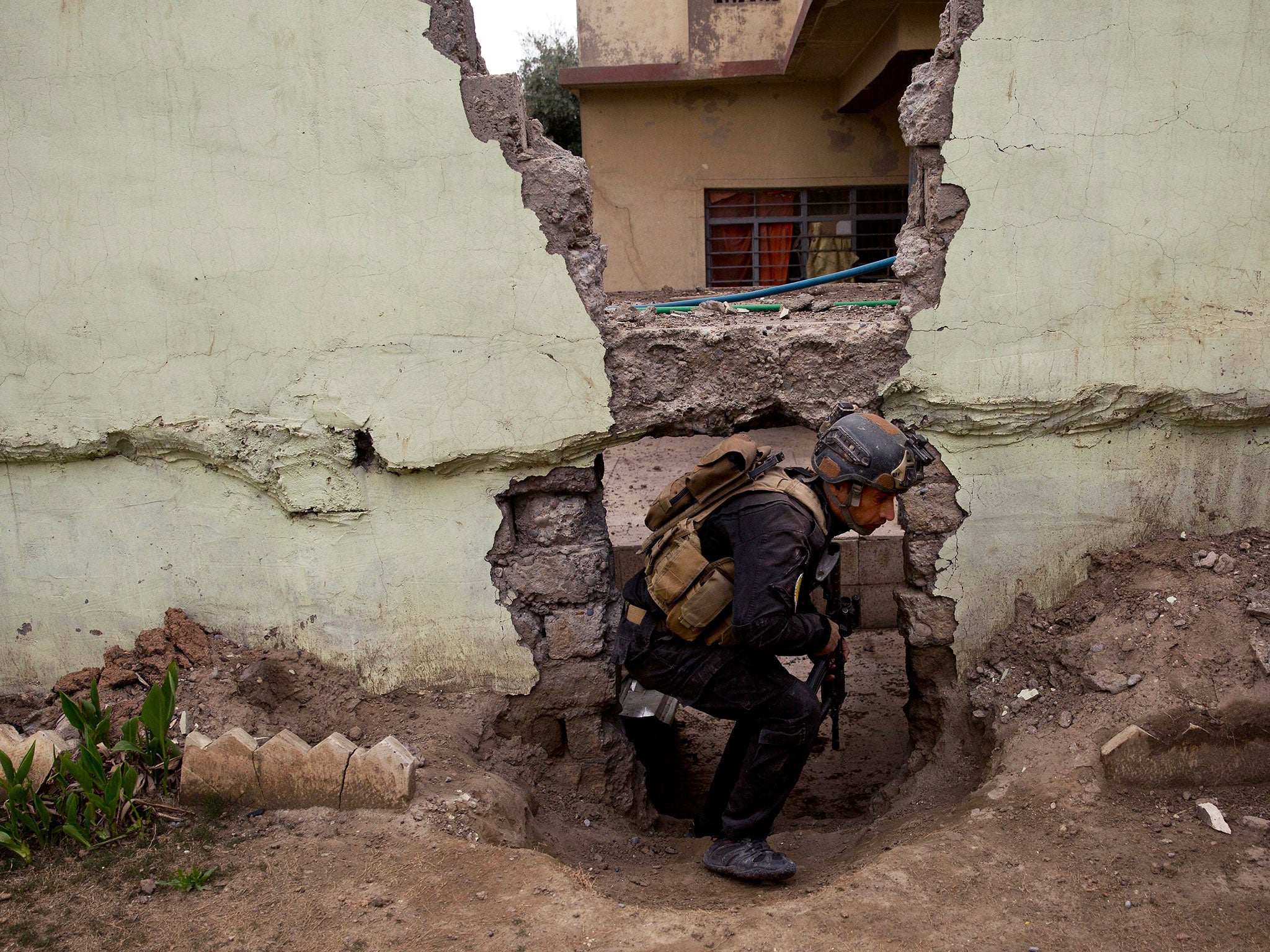 Isis has lost more than three-quarters of the territory it seized when it swept across Iraq in the summer of 2014 – leaving in control of just seven per cent of the country the Iraqi military has said.
Brig Gen Yahya Rasool, a military spokesman, said the extremist group currently controls less than 12,000 square miles (30,000 square kilometres) in Iraq, or 6.8 per cent of the country's territory. That is down from more than 40 per cent at its height.
The extremist group has also lost ground in Syria, and is currently fighting US-backed forces near Raqqa, the de facto capital of its self-styled "Caliphate".
Iraqi forces backed by US-led air strikes have gradually pushed the jihadis out of a string of towns and cities over the past two years, and are currently battling the group in Mosul, Iraq's second largest city. Iraq declared eastern Mosul "fully liberated" in January, and Brig Gen Rasool said Iraqi forces have retaken more than half of the more densely populated western side.
"Our troops are very cautious in their advance," Brig Gen Rasool said in Baghdad. "The biggest challenge they face is the civilians." Col John Dorrian, a US spokesman for the coalition, said the fight for western Mosul has been "difficult."
"The enemy's tactics are not only hiding among the civilian population but also actively pulling civilians into harm's way, surrounding their snipers with civilians, loading buildings that they are firing from with civilians and publicly executing civilians who are trying escape the danger," he said.
In pictures: Mosul offensive
Show all 40
Victory against Isis has come at a staggering cost, with some towns and neighbourhoods reduced to rubble by air strikes and shelling. Hundreds of thousands of Iraqis have been displaced, and many have been unable to return even after the fighting because of demolished infrastructure and the lingering threat of attacks.
The push against the jihadis in Western Mosul is bogged down with Iraqi security forces fighting in a warren of small streets in the old part of the city.
The federal police said in a statement on Tuesday they have been reinforcing their positions in Western Mosul in preparation for a push on the al-Nuri Mosque where Isis leader Abu Bakr al-Baghdadi declared the "Caliphate" in 2014.
Col Dorrian said the fight in Western Mosul had been tough but said Islamic State fighters had no escape.
"Do not lose sight of the fact that even though the fighting is going to be very hard, this enemy is completely surrounded," he said. "They aren't going anywhere."
Agencies
Join our commenting forum
Join thought-provoking conversations, follow other Independent readers and see their replies