Isis purportedly executes man with bazooka in disturbing propaganda video
Shocking propaganda was filmed in Syria's eastern province of Deir Ezzor
Heather Saul Comments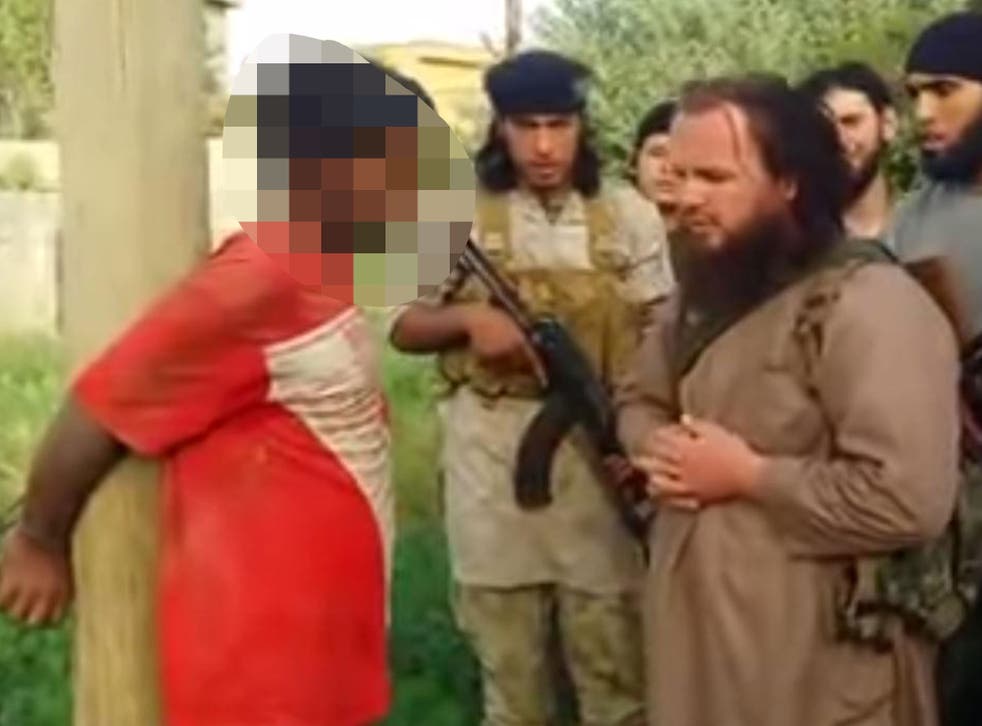 Isis militants have released a disturbing video purporting to show militants shooting a young man dead with a bazooka.
The shocking footage, which has not been independently verified, was reportedly filmed in Syria's eastern province of Deir Ezzor on Wednesday. It shows a man tied to a post and surrounded by armed militants, who ask his name, place of residence and tell him to recite his alleged 'crime'.
Abu Mohammed Hussam, an activist with the Syrian group Raqqa is Being Slaughtered Silently, said the man was executed after being accused of killing two Isis fighters and working for the Free Syrian Army. Mr Hussam said the victim was a member of the Shaitat tribe.
He told The Independent the fighters surrounding the man were from Tunisia and Morrocco, while the militant who killed him was Albanian.
Fall of Ramadi

Show all 17
Isis has released a series of propaganda videos depicting violent atrocities including gay men being stoned to death and thrown from buildings in recent months. The terror group published its own penal code in December which listed crucifixion, stoning and amputation as punishments for a host of so-called 'crimes' in areas under its self-declared caliphate.
Register for free to continue reading
Registration is a free and easy way to support our truly independent journalism
By registering, you will also enjoy limited access to Premium articles, exclusive newsletters, commenting, and virtual events with our leading journalists
Already have an account? sign in
Join our new commenting forum
Join thought-provoking conversations, follow other Independent readers and see their replies