Isis pay human traffickers for refugee children in 'desperate' attempt to attract more recruits
Isis is able to effectively recruit refugee children by providing money or food, think-tank report finds
Samuel Osborne
Monday 06 February 2017 12:34 Comments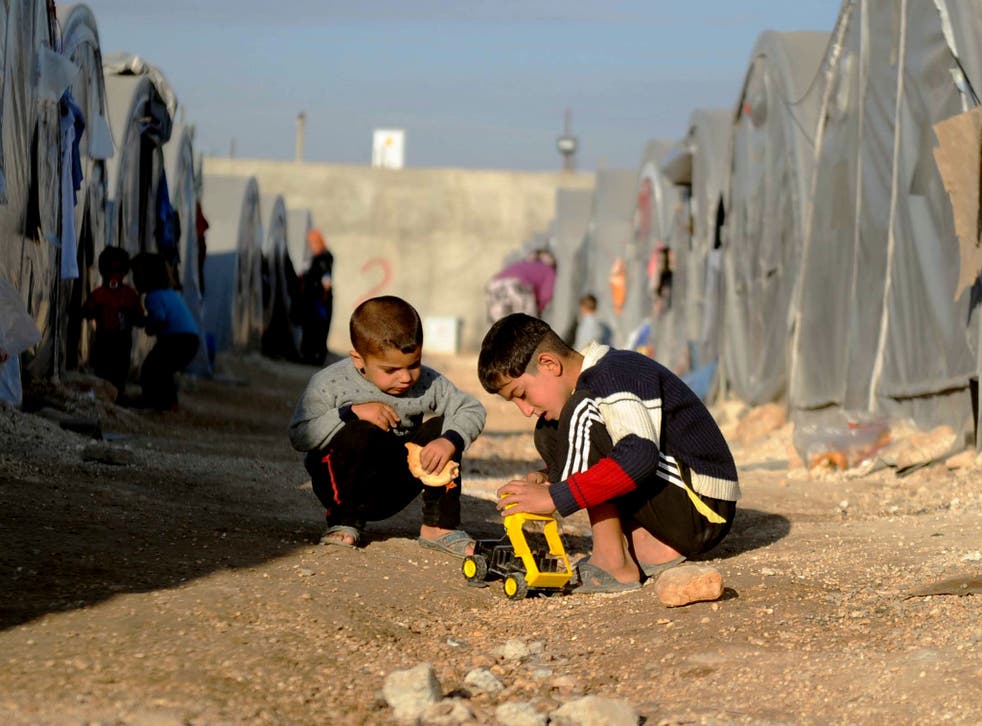 Isis is paying the smugglers' fees for child refugees in a "desperate" attempt to attract more recruits, a think-tank has warned.
The report, published by the Quilliam Foundation, says the terror group is exploiting the short-term grievances of refugees to recruit children, who are seen as easier to indoctrinate.
From there, they can be sent abroad to commit terror attacks or can be used as frontline soldiers in the "caliphate".
Girls are also targeted as they can be used to raise and indoctrinate a new generation of fighters.
Isis 'teaching children how to kill and make bombs'
Quilliam's report says Isis are able to effectively recruit refugee children by providing money or food.
Nikita Malik, a senior researcher at Quilliam and the co-author of the report, told The Independent: "That's actually incredibly effective when a young person has been separated from their family and they're just trying to get by day to day. Isis are able to fill those basic services."
An analysis of the group's propaganda suggests an "overwhelming" obsession with youth and young people, Ms Malik added.
Calls from fighters urging refugees to wage jihad were the most dominant propaganda messages shared online, while others related to "negative grievances," or the bad things that would happen to those who left the so-called Islamic State.
In pictures: The rise of Isis

Show all 74
Quilliam identified several areas of "vulnerabilities" where refugees and children are susceptible to recruitment.
They said Isis is recruiting in Lebanese and Jordanian refugee camps and paying up to £800 to those who are willing to join them.
The report also found the group has been paying the smuggler's fees for refugees wanting to enter Europe via the eastern Mediterranean, and offering to waive the smugglers' fee for passage towards the Mediterranean coast for those willing to join.
"Isis is clearly aware of the value of these refugee routes for the purposes of recruitment and for exporting their operatives into Europe," the report states.
Ms Malik also said the fact Isis is targeting child refugees and their use of negative propaganda may suggest "some element of desperation" as the group scrambles to find more recruits.
She said when the terror group is in a position of strength, their messages are positive, with a focus on education and schools, in an attempt to show potential recruits they have proper state infrastructure.
However, when the group is under threat, "their propaganda tends to be more violent," Ms Malik said. "The level of negative grievances we've seen in this propaganda is incredibly high.
"It could be some element of desperation to show bad things are happening and as a result they need more recruits."
Register for free to continue reading
Registration is a free and easy way to support our truly independent journalism
By registering, you will also enjoy limited access to Premium articles, exclusive newsletters, commenting, and virtual events with our leading journalists
Already have an account? sign in
Join our new commenting forum
Join thought-provoking conversations, follow other Independent readers and see their replies