Isis supporters claim forthcoming audio release will feature speech from Abu Bakr al-Baghdadi after months of silence
Reports have claimed the leader of Isis was seriously injured in air strikes
Heather Saul Comments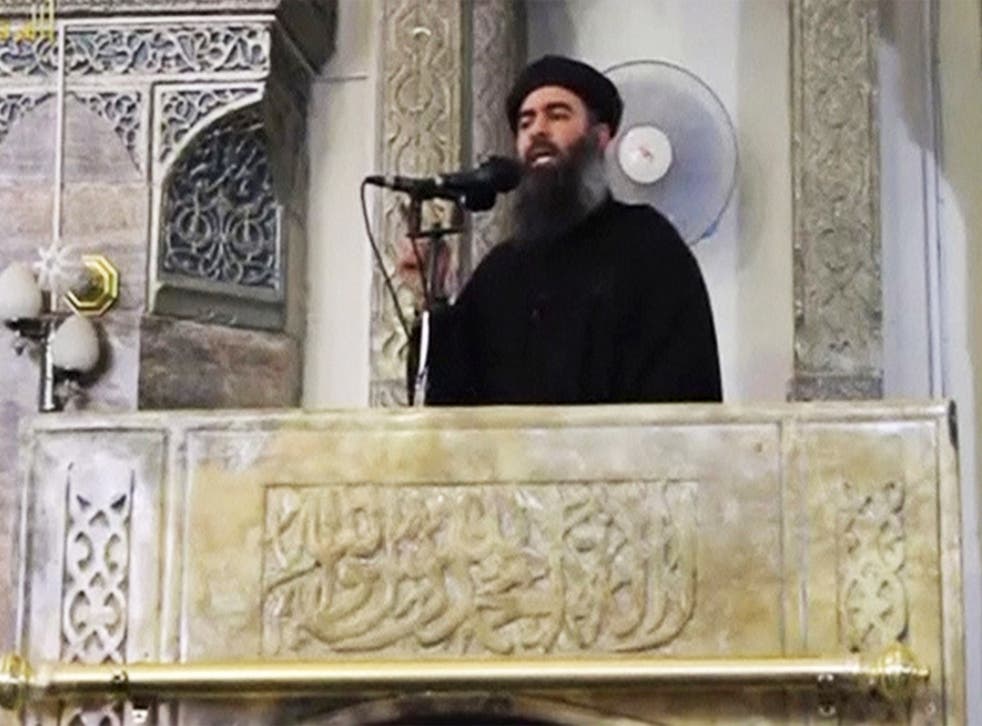 Isis supporters are claiming a new audio due to be released from the extremist group's al-Furqan media arm will feature the absent leader Abu Bakr al-Baghdadi.
The speculation comes at what appears to be a tumultuous time for Isis and its leadership. A number of reports in recent months claimed Baghdadi was incapacitated by US-led coalition air strikes and temporarily replaced by former physics teacher Abu Alaa Afri.
However, initial claims that Baghdadi was hit in a strike in March were disputed by the Pentagon and analysts were skeptical over whether a self-declared 'caliph' would even allow a deputy to serve underneath him.
On Wednesday, the Iraqi ministry of defence claimed Afri had been killed in an air strike targeting a mosque in northern Iraq. A spokesperson for the US coalition later denied it had attacked a mosque, according to the BBC.
Timeline: The emergence of Isis

Show all 40
The latest release could be the terror group's attempt at dispelling claims Baghdadi has been seriously hurt or replaced.
As a media arm for the group, al-Furqan has distributed a host of violent images and videos depicting atrocities condemned by human rights groups as war crimes online, including the execution of a Jordanian pilot, who was burned alive in a cage.
Register for free to continue reading
Registration is a free and easy way to support our truly independent journalism
By registering, you will also enjoy limited access to Premium articles, exclusive newsletters, commenting, and virtual events with our leading journalists
Already have an account? sign in
Join our new commenting forum
Join thought-provoking conversations, follow other Independent readers and see their replies