Mosul: Who is the Isis jihadi leader Abu Bakr al-Baghdadi?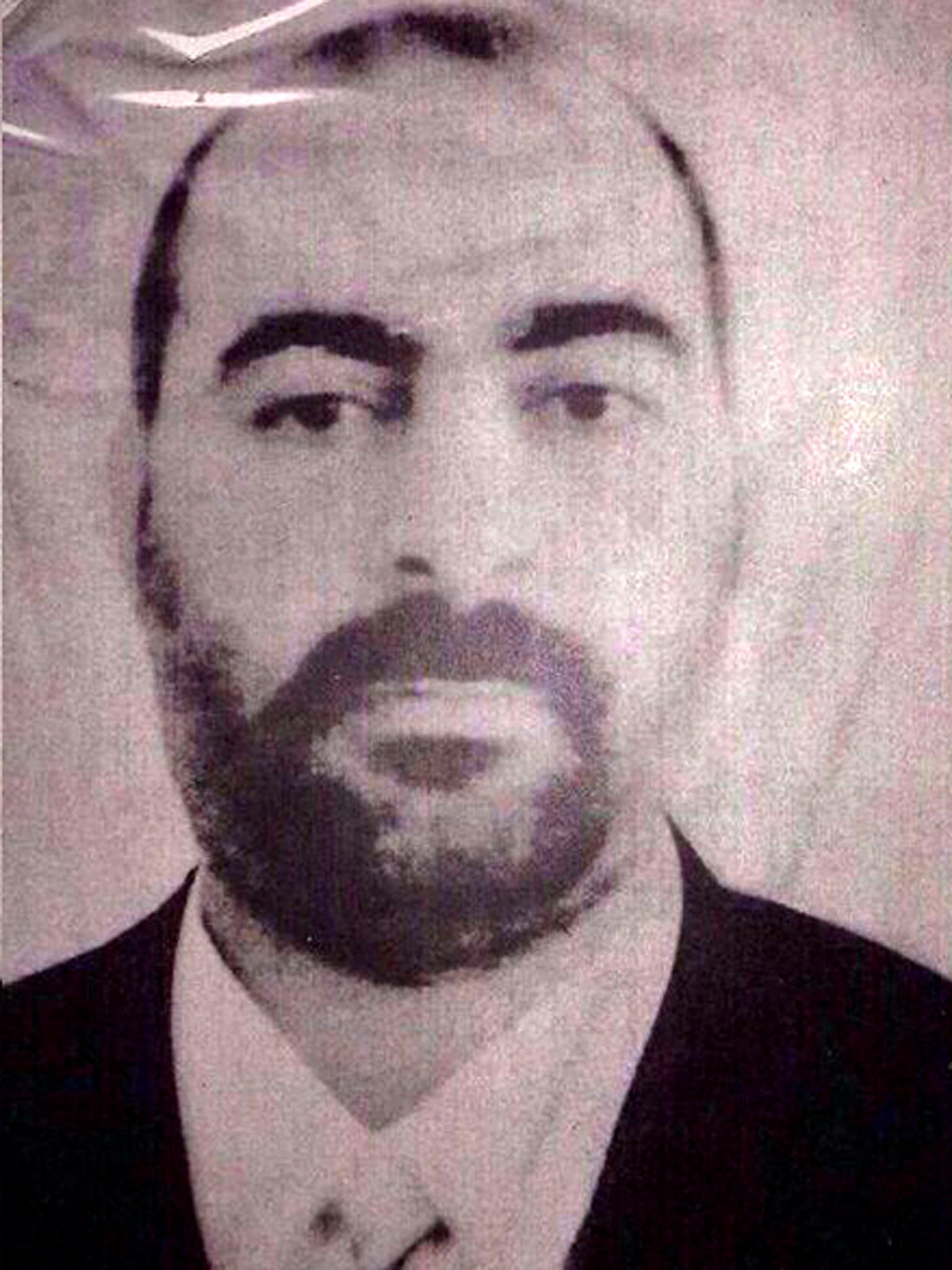 In the space of a year he has become the most powerful jihadi leader in the world, and on Monday night his forces captured Mosul, the northern capital of Iraq. Abu Bakr al-Baghdadi, also known as Abu Dua, the leader of the Islamic State of Iraq and the Levant (Isis) has suddenly emerged as a figure who is shaping the future of Iraq, Syria and the wider Middle East.
He began to appear from the shadows in the summer of 2010 when he became leader of al-Qa'ida in Iraq (AQI) after its former leaders were killed in an attack by US and Iraqi troops. AQI was at a low point in its fortunes, as the Sunni rebellion, in which it had once played a leading role, was collapsing. It was revived by the revolt of the Sunni in Syria in 2011 and, over the next three years by a series of carefully planned campaigns in both Iraq and Syria. How far al-Baghdadi is directly responsible for the military strategy and tactics of ISIS, once called AQI, is uncertain: former Iraqi army and intelligence officers from the Saddam era are said to play a crucial role, but are under al-Baghdadi's overall leadership.
There are disputes over his career depending on whether the source is ISIS itself, US or Iraqi intelligence but the overall picture appears fairly clear. He was born in Samarra, a largely Sunni city north of Baghdad, in 1971 and is well educated. With black hair and brown eyes, a picture of al-Baghdadi taken when he was a prisoner of the Americans in Bocca Camp in southern Iraq between 2005 and 2009, makes him look like any Iraqi man in his thirties.
His real name is believed to be Awwad Ibrahim Ali al-Badri al-Samarrai, who has degrees in Islamic Studies, including poetry, history and genealogy, from the Islamic University of Baghdad. He may have been an Islamic militant under Saddam as a preacher in Diyala province, to the north east of Baghdad, where, after the US invasion of 2003, he had his own armed group. Insurgent movements have a strong motive for giving out misleading information about their command structure and leadership, but it appears al-Baghdadi spent five years as prisoner of the Americans.
After the old AQI leadership was killed in April 2010, al-Baghdadi took over and AQI became increasingly well organised, even issuing detailed annual reports over the last two years, itemising its operations in each Iraqi province. Recalling the fate of his predecessors as AQI leader, he insisted on extreme secrecy, so few people knew where he was. AQI prisoners either say they have never met him or, when they did, that he was wearing a mask.
Taking advantage of the Syrian civil war, al-Baghdadi sent experienced fighters and funds to Syria to set up Jabhat al-Nusra as al-Qa'ida's affiliate in Syria. He split from it last year, but remains in control of a great swathe of territory in northern Syria and Iraq. Against fragmented and dysfunctional opposition, he is moving fast towards establishing himself as Emir of new Islamic state.
Join our commenting forum
Join thought-provoking conversations, follow other Independent readers and see their replies