Isis takes aim at Saudi Arabia with series of gory propaganda videos in revenge for new 'Islamic alliance'
They show a man accused of 'collaborating' with Saudi Arabia being executed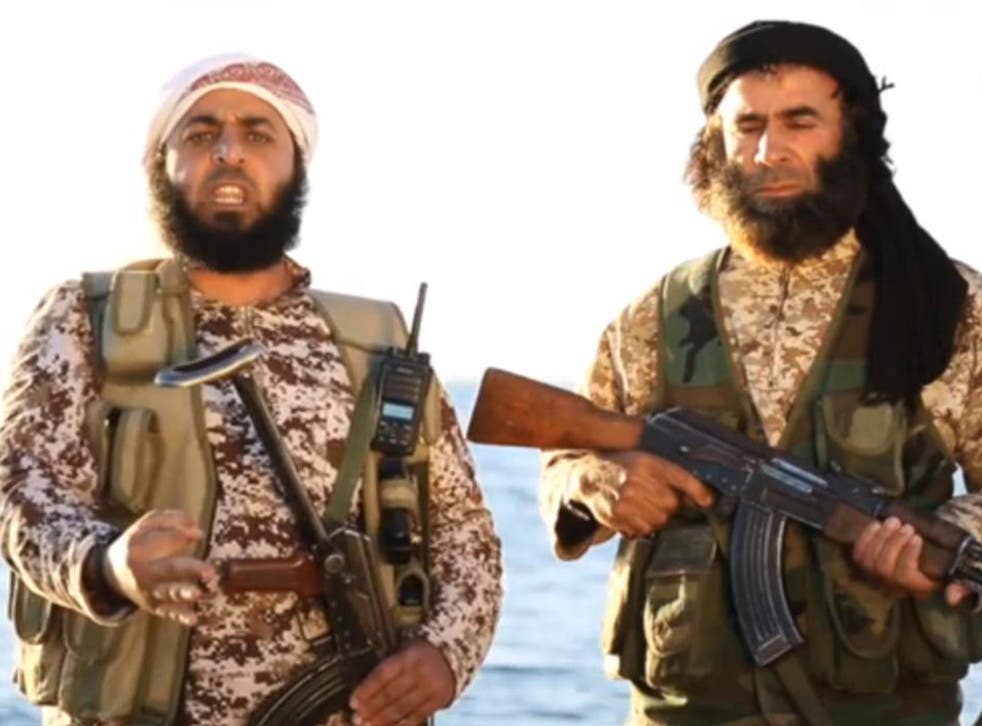 Isis has released a series of propaganda videos threatening Saudi Arabia and accusing the country of colluding with "crusaders".
Gun-wielding militants are seen calling for followers in the country to launch terror attacks in revenge for the government's announcement of an "Islamic military alliance" to fight terrorism.
Although doubt has been cast on the Saudi defence ministry's list of 34 supposedly involved countries, it is aiming to co-ordinate efforts against extremists in several countries from Riyadh.
Prince Mohammed bin Salman said the force was borne out of "the Islamic world's vigilance in fighting this disease [terrorism] which has damaged the Islamic world", adding: "Currently, every Muslim country is fighting terrorism individually...so co-ordinating efforts is very important."
In response, Isis is using at least five videos to urge revenge attacks on Saudis and allies including Bahrain, which is already part of the US-led coalition bombing Syria.
One clip shows a man accused of collaborating with the Saudis being shot at point-blank range, while another shows an Isis attack claiming to be within Saudi Arabia in September.
Timeline: The emergence of Isis

Show all 40
It appeared to show an Isis militant murdering his cousin for joining the Saudi armed forces.
At the time, the Saudi interior ministry confirmed the attack and named the culprits as "followers of the Daesh (Isis) terrorist organisation".
The Isis propaganda videos claim to have operatives working in Saudi Arabia from three of its divisions - Wilayat Hijaz, Wilayat Najd and Wilayat Bahrain.
The propaganda campaign coincided with territorial losses and military defeats in Iraq and Syria that one Kurdish commander hailed as the start of the group's "era of destruction".
Register for free to continue reading
Registration is a free and easy way to support our truly independent journalism
By registering, you will also enjoy limited access to Premium articles, exclusive newsletters, commenting, and virtual events with our leading journalists
Already have an account? sign in
Register for free to continue reading
Registration is a free and easy way to support our truly independent journalism
By registering, you will also enjoy limited access to Premium articles, exclusive newsletters, commenting, and virtual events with our leading journalists
Already have an account? sign in
Join our new commenting forum
Join thought-provoking conversations, follow other Independent readers and see their replies