Does Isis really 'claim every terror attack'? How do we know if a claim is true?
Samuel Osborne
Friday 23 March 2018 12:38 Comments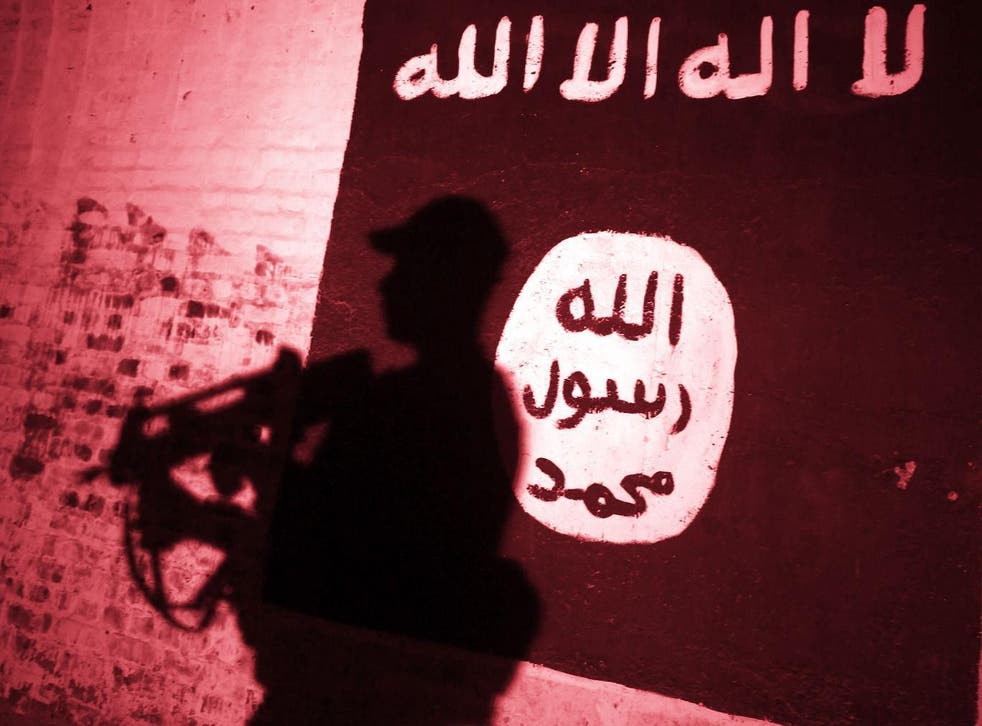 In recent years a routine has developed in the aftermath of major terror attacks: as details about the latest atrocity are revealed, the media will rush to publish the breaking news that Isis have claimed responsibility.
The eagerness to publish apparent Isis propaganda has understandably been met with backlash, with commentators dismissing the terror group's claims as an opportunistic attempt to spread terror and admonishing the media for drawing greater attention to them.
However, despite the popular misconception, it is false to suggest Isis claim every major terror attack.
Does Isis really 'claim everything'?

Terror experts focusing on Isis say they often hear people allege Isis would "claim my stubbed toe if they could" or would "claim a sneeze".

But such a view "fails to understand how the group works and how it sees itself," according to Amarnath Amarasingam, an expert on the jihadists.

Since 2015, Isis has claimed responsibility for major terror attacks across the world, including attacks in France, Belgium, Germany and the UK.

"A simple tabulation of past claims of responsibility for attacks in the West shows that Isis has been surprisingly disciplined in only claiming attacks that the terror group has either directed, enabled or else inspired," Rukmini Callimachi, a New York Times correspondent focusing on Isis and al-Qaeda, told The Independent.

She added: "A large share of attacks now are inspired by the terror group. They are carried out by attackers who imbibed the ideology online, as opposed to carried out by the terror group's own personnel.

"What people seem to not understand is that an inspired attack is an attack by the terror group."

How does Isis claim responsibility for attacks?

In each attack, the initial claim is made by the jihadist group's Amaq news agency via the social media app Telegram.

The claim typically comes a day after the attack, when evidence has emerged the attacker or attackers were inspired by Isis, though it is not uncommon for it to come days or even weeks later.

The initial claim follows a standard format, with the attacker glorified as a "soldier of the Islamic State" in a statement saying the attack was carried out in "response to calls to target citizens of coalition countries".

After the initial claim, Amaq will often release video, audio or text of the perpetrators pledging bayat or allegiance to the so-called Islamic State's "caliph" Abu Bakr al-Baghdadi.

"Later, as if to provide rejoinders to analysts and news commentators who questioned the veracity of Amaq's reports, the group has often extolled terrorists responsible for these attacks in publications like Dabiq and Rumiyah, as well as in videos," terrorism analyst Michael S Smith II told The Independent.

Mr Smith described how one claim even included a screenshot of a tweet in which a terrorist and his coconspirator pledged allegiance to al-Baghdadi. The group's propaganda has asked supporters to leave behind notes of support for the group before they carry out attacks.

"Each of these weaves together a larger picture on how Isis seeks to claim attacks and then fetishes their fighter imagery for years," Chris Sampson, cyber and terror analyst for TAPSTRI, said. "They parade each of these attacks as their message of victory."

However, while Isis are often accurate in identifying who carried out the attack, they are less accurate with the details.

"I do not trust Isis estimations of casualty figures, which they typically inflate, or other details including relaying how the attack was carried out," Ms Callimachi said.

Why wouldn't Isis claim responsibility for every attack?

"I think the general public has a bit of a cartoonish image of Isis as crazed and immature opportunists, but we really need to start looking at these groups as rational actors," Mr Amarasingam said.

He explained that many inspired to carry out attacks by the group think it is incredibly important to make an oath of allegiance to the "state" before they die, as they believe a failure to do so could impact on the afterlife.

For this reason, Isis asks its supporters to send in video, audio or messages to fighters pledging their allegiance.

"If they get any indication that the person attacking may be doing so out of a show of solidarity, then they are very likely to claim credit even where there is no operational link," Mr Sampson said.

Making false claims would also leave the group open to accusations they claim attacks they have not committed, which while spreading fear and dismay, would undermine trust among supporters.

The group's Amaq news agency "thrives on accuracy," Mr Amarasingam explained. He said some Isis supporters told him they view the group's media as more accurate than Western reporting.

What about unclaimed attacks Isis are believed to have committed?

Several attacks believed to have been committed by Isis supporters have gone by unclaimed.

Mr Amarasingam said: "There have been many attacks in Turkey, Russia, and even a few in the West that analysts pretty confidently link to Isis based on networks in the country. But Isis never bothered to claim them."

The group has previously avoided claiming attacks in Turkey due to political calculations and a desire for different groups to blame each other in order to sow further chaos.

They may also hold back on claiming attacks if the perpetrators are captured alive, in order not to make their lives harder, or over fears the fighter may later denounce the group or give up their associates.

Have Isis ever been shown to make false claims?

However, it is worth noting the group have made false claims in the past.

Last October, they claimed to have shot down a US A-10 Warthog in Syria, which the US Central Command (Centcom) denied.

It also claimed a "covert unit" assassinated an American officer working at the Incirlik Airbase in Turkey, but the US government said this was false.

Why does it matter?

While the misconception Isis simply claims everything portrays them as "a bunch of disorganised and opportunistic maniacs," it "doesn't really help us in understanding their internal logic or their future trajectory," Mr Amarasingam said.

Experts cautioned against underestimating the group, with Mr Sampson saying it is important not to give Isis or other terror groups "more credit than they deserve or less credit than they merit when it comes to being a danger."

Ms Callimachi warned: "This misperception is not just among laypeople, but has spread to the highest levels of government.

"I've heard such erroneous characterisations from the very counterterrorism experts entrusted to fight the Islamic State in Washington. The repetition of this erroneous claim serves to muddy the water every time another Isis-led or Isis-inspired attack occurs."

This article was originally published on 4 May 2017
Register for free to continue reading
Registration is a free and easy way to support our truly independent journalism
By registering, you will also enjoy limited access to Premium articles, exclusive newsletters, commenting, and virtual events with our leading journalists
Already have an account? sign in
Join our new commenting forum
Join thought-provoking conversations, follow other Independent readers and see their replies