Isis tortures 14-year-old Syrian boy and films it in graphic video for 'propaganda purposes'
'I screamed for my mother, they upped the voltage even more'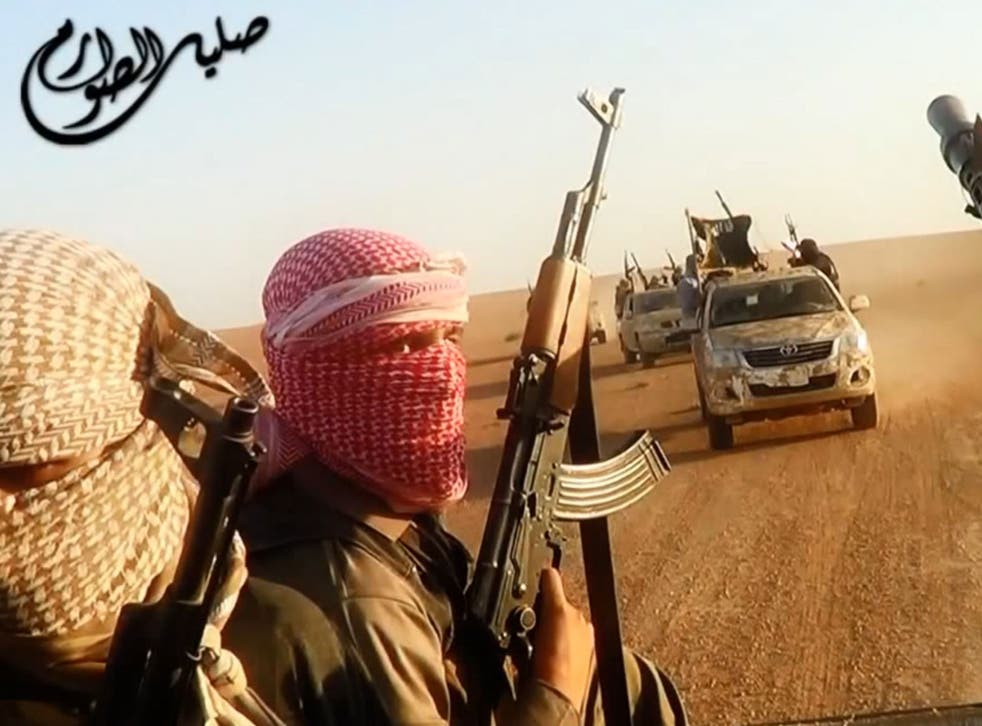 A 14-year-old Syrian boy has described how he was tortured on camera by Isis for "propaganda purposes".
Speaking to BBC News in Turkey, the boy said he had been paid to place a bomb at an Isis meeting point in Isis-controlled Raqqa but was caught, strung up by his wrists and electrocuted.
Graphic video footage obtained by the broadcaster reportedly showed the boy, identified only as Ahmed, blindfolded, tied up around a foot off the ground and beaten by two masked men.
The BBC said it had been given the video by an Isis defector who had been there to film the torture so it could be used as propaganda. He said he "regretted every moment".
And in an interview with the BBC's Quentin Sommerville, Ahmed said the abuse lasted two days and that his torturers had no consideration for his age.
In pictures: The rise of Isis

Show all 74
"When they electrocuted me, I used to scream calling for my mother," he said. "But as soon as I did, [one of the torturers] used to up the voltage even more. 'Don't bring your mother in it,' he used to say."
Isis has a history of abusing young children, as well as setting up training camps for children in its strongholds in Syria and Iraq where boys are given strict military and ideological training.
The camps have featured in previous Isis propaganda videos, and in January footage was released which claimed to show a boy around the age of 10 shooting dead two alleged Russian spies.
The new video came as it emerged Isis has kidnapped up to 500 children in the Anbar and Diyala provinces in Iraq in the space of a single week.
Officials said they had been taken into territory held by the so-called Islamic State, possibly for training at the group's military camps.
Join our new commenting forum
Join thought-provoking conversations, follow other Independent readers and see their replies