Isis calls on women to fight and launch terror attacks for first time
'Unprecedented' change comes as group continues to lose territory in Syria and Iraq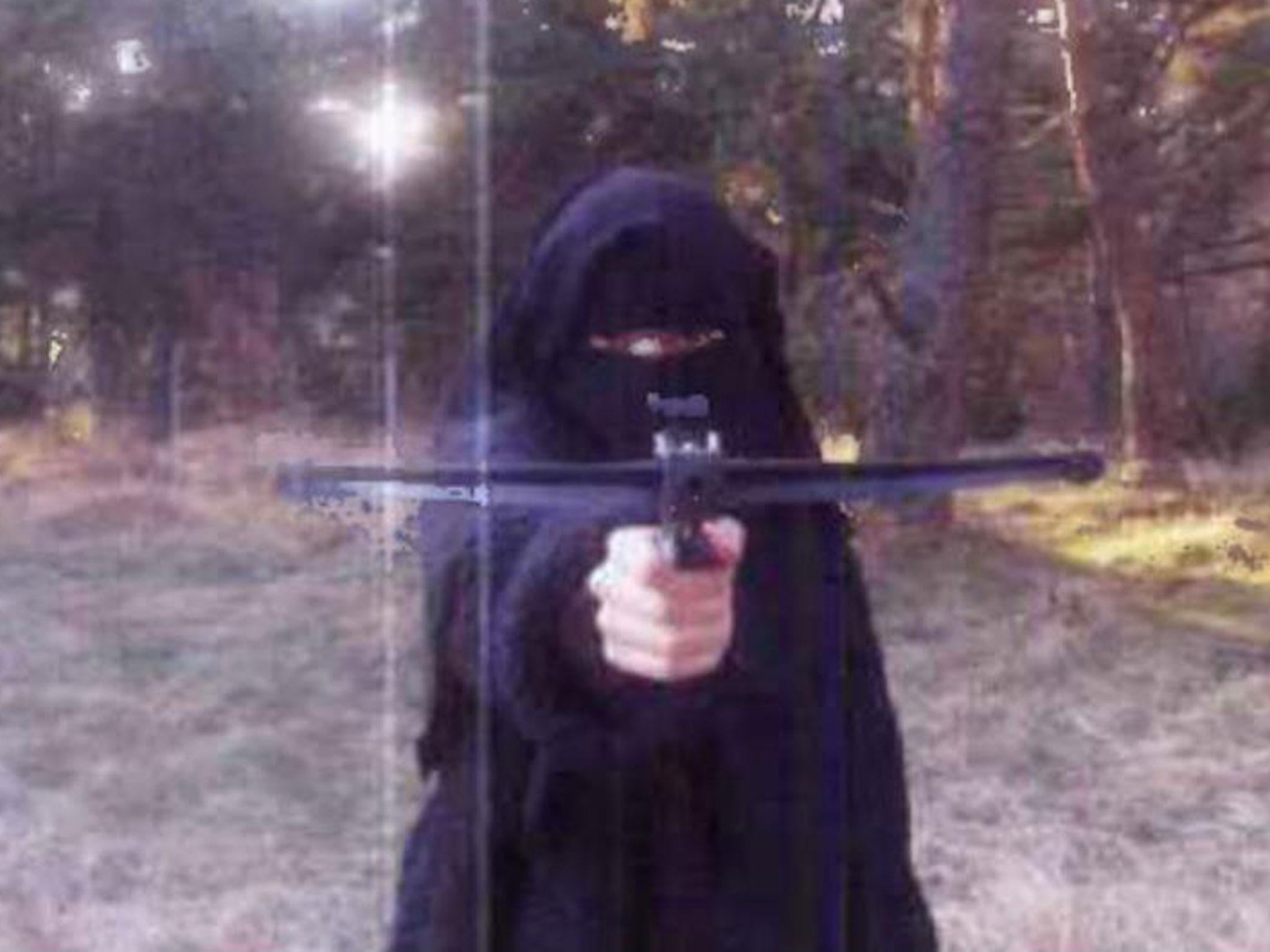 Isis has called on women to take up arms as it continues to lose territory in Syria and Iraq, in an alarming development that could have global consequences.
In a new edition of its Arabic language newspaper, the terrorist group told female supporters it was an "obligation" for them to wage physical jihad.
"Today, in the context of the war against the Islamic State, it has become necessary for female Muslims to fulfil their duties on all fronts in supporting the mujahedeen in this battle," the article said, adding that women should "prepare themselves to defend their religion by sacrificing themselves by Allah".
The lengthy treatise justified the change by claiming women had fought in the Islamic Golden Age and citing female companions of the Prophet Muhammed as examples.
Isis has previously prohibited women from fighting on the battlefield, encouraging them to marry fighters, spread propaganda and bear and indoctrinate children to populate its so-called Islamic State.
Charlie Winter, a senior research fellow at the International Centre for the Study of Radicalisation and Political Violence (ICSR), said recent propaganda statements had hinted a change was imminent but the direct instructions were "unprecedented".
"There are lots of different implications – potentially the most important relate to security and counter-terrorism, as well the fighting in Syria and Iraq," he told The Independent.
US backed fighters make progress in driving Isis out of Raqqa
"It really is unprecedented and it also says a lot about what Isis thinks about itself at the moment.
"By issuing this article it's implicitly recognised that its jihad has gone from an offensive jihad to defence and that's huge."
Women undergo less stringent screening than men emerging from the group's former territories as they are steadily reclaimed in Iraq and Syria, and have been considered minor players in the global terror treat emanating from Isis.
But increasing reports started to emerge of female suicide bombers and snipers in the group's former Iraqi stronghold of Mosul in the summer, while women are also believed to be active on the frontline in the Syrian city of Deir Ezzor.
In July, an article purporting to be from a female Isis member in its Rumiyah propaganda magazine said the time had come for women to "rise with courage and sacrifice in this war… not because of the small number of men but rather, due to their love for jihad".
But statistics released by the US-led coalition appear to show there is a shortage of male Isis fighters across Syria and Iraq, with under 2,000 left in its surrounded de facto capital of Raqqa.
Other documents released by the group have hinted at the growing pressure, with an official booklet entitled "Advice for the Leaders and Soldiers of the Islamic State" urging commanders to be more encouraging towards troops and bemoaning desertion.
Isis's predecessor group, al-Qaeda in Iraq, started prolifically using female suicide bombers from 2005 onwards and other groups, including its Nigerian affiliate Boko Haram, have followed suit.
In pictures: Mosul offensive
Show all 40
But Isis's central guidance has previously stated that fighting is only permissible for women in very limited circumstances and largely confined "sisters" in its territories to their homes.
Women have not been specifically included in intensifying calls for terror attacks targeting countries bombing its territories and Isis has not celebrated female supporters who launch atrocities.
Tashfeen Malik, who massacred 14 people alongside her husband in San Bernardino, was not praised as one of its "soldiers", nor were three women who attacked a police station in Kenya with knives and firebombs last year.
But the ambivalence has not stopped women attempting terror plots, including Hasna Ait Boulahcen, a member of the Paris cell who died in a raid targeting ringleader Abdelhamid Abaaoud.
Female jihadis have been arrested across Europe and in the UK. A 17-year-old girl is awaiting trial on charges of conspiring with an Isis fighter to obtain weapons for an attack and another group of women have been charged with mounting what is thought to be Britain's first all-female terror plot.
The national terror-threat level remains at "severe" meaning further attacks are highly likely, and there are already 3,000 jihadis considered an imminent threat and another 23,000 suspects who have appeared on the security services' radar.
Mr Winter said there were not yet any signs of women being drafted directly to foreign battlefields as a result of Isis's call to arms but raised concern that it could affect the actions of supporters around the world.
He warned: "In terms of the group's relationship with supporters it has a pretty big impact."
Join our commenting forum
Join thought-provoking conversations, follow other Independent readers and see their replies