Isis will be defeated 'by the end of 2017'
'Islamic State don't stand a chance against a ground assault that is backed by air power,' says senior analyst
May Bulman
Friday 30 September 2016 10:28 Comments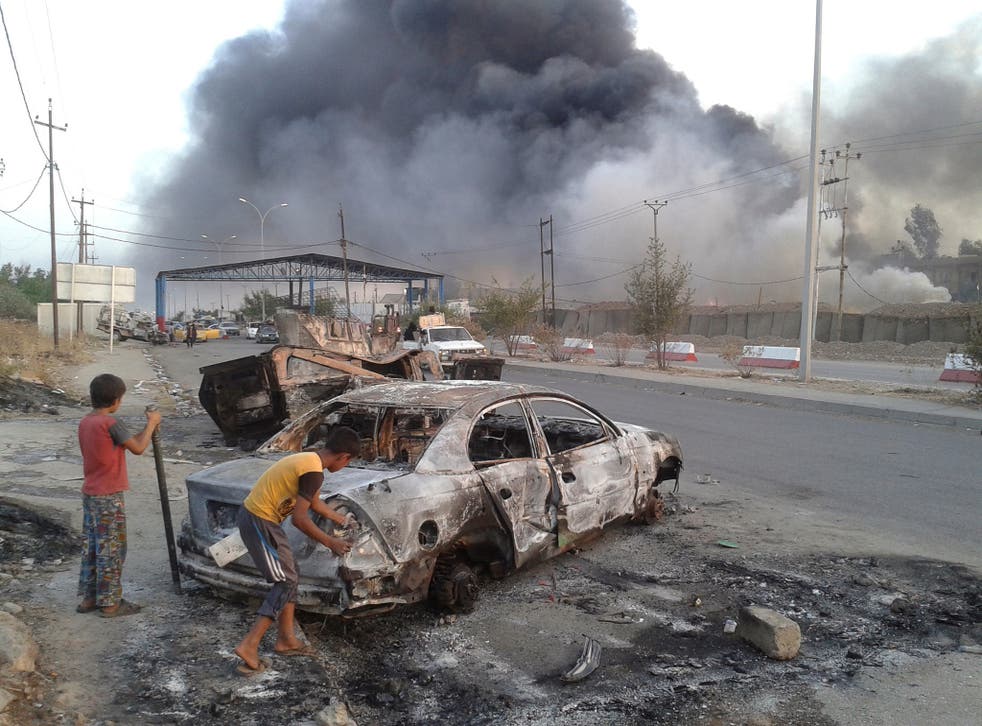 Isis is close to military defeat and will probably have been vanquished by the end of 2017, a security analyst has said.
Firas Abi Ali, a senior analyst of terrorism in the Middle East, said the jihadist group - also known as Islamic State - was being weakened by American air power and was unlikely to survive as a military force beyond the next 12 months.
He told the BBC World Service: "The Islamic State is close to a military defeat. It's probably not going to happen in 2016 but they will probably have been defeated by late 2017.
"The US support is playing a very important role. Air cover is playing a very important role. If you're looking at it from a military perspective, the Islamic State don't stand a chance against a ground assault that is backed by air power."
Mr Ali referred to Isis's defeat against Kurdish forces in the battle for the the city of Kobani last year as an example of the role played by US air support.
"The Kurds had been trying to win it back for months," he said.
"The tides of that battle turned, so the Kurds have played an extremely important role, but modern technology has played an even more important role."
Inside Isis secret tunnels

Show all 7
Isis has suffered major blows in recent months and was recently defeated by the Iraqi army operation backed by US-led coalition air strikes in the key town of Shirqat in northern Iraq after two days of fighting.
Mr Ali added that while Isis were likely to be militarily defeat within a year, the group planned to maintain its ideology. He said: "They (Isis) are shifting their narrative to say that even though they're losing territory the most important thing is that the ideology survives."
Register for free to continue reading
Registration is a free and easy way to support our truly independent journalism
By registering, you will also enjoy limited access to Premium articles, exclusive newsletters, commenting, and virtual events with our leading journalists
Already have an account? sign in
Join our new commenting forum
Join thought-provoking conversations, follow other Independent readers and see their replies