Israel 'announces 2,500 new settler homes', signalling new approach under Donald Trump
Statement from Israel's Defence Ministry marks second announcement of new construction in the occupied territories since US President Donald Trump took office last week 
Tuesday 24 January 2017 14:51 Comments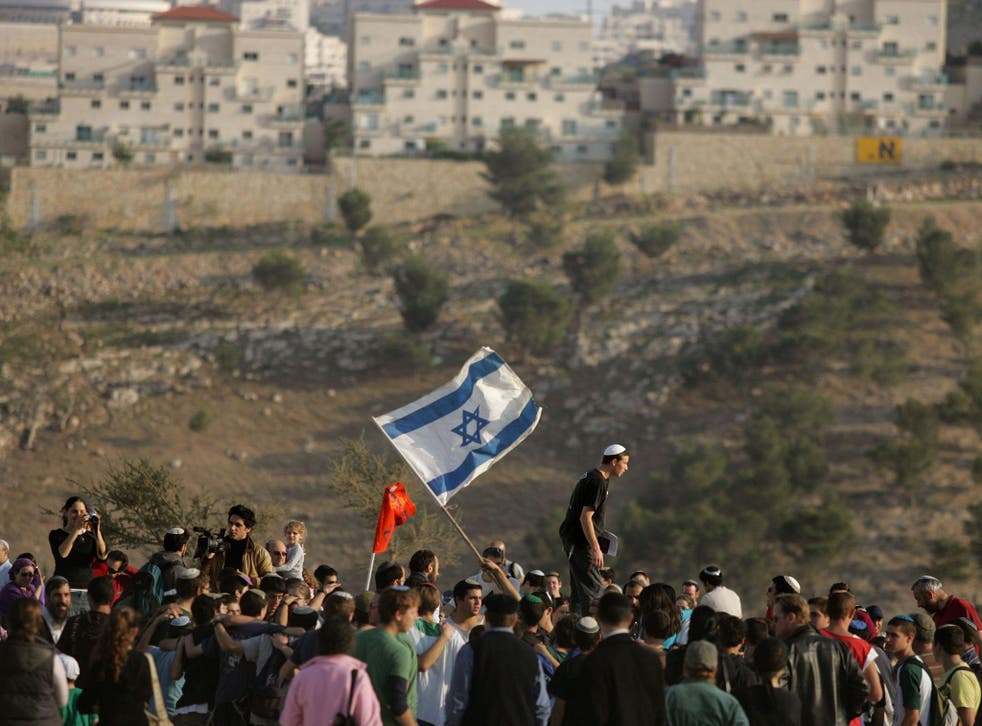 Israel has approved the building of 2,500 new West Bank settlement homes, signalling a bold new policy approach now Donald Trump has taken office.
The Defence Ministry's announcement on Tuesday follows Sunday's decision to grant building permits for 566 new Jewish settler homes in East Jerusalem.
The Palestine Liberation Organisation (PLO) demanded international action on the major expansions, saying in a statement it believed the Israeli moves came as a result of "what they consider encouragement by American President Donald Trump."
Most of the building will take place in existing blocs in the West Bank in order to satisfy housing demands, a statement signed off by Israeli Prime Minister Benjamin Netanyahu and Defence Minister Avigdor Lieberman said.
Israeli building in the West Bank and East Jerusalem over the 1967 Green Line is viewed as illegal under international law.
The East Jerusalem settler homes had been delayed until Barack Obama – who was critical of settlement-building – left office, officials said.
It was not immediately clear whether the West Bank building plans had been planned prior to Mr Trump's election, as there are several stages involved in the process.
The incoming Trump administration has struck a much more sympathetic tone towards Israel than his predecessor.
Mr Trump spoke with Mr Netanyahu on Sunday in what was described as a "very warm" conversation.
His pick for ambassador to the country, David Friedman, is strongly pro-settlements.
Netanyahu congratulates Trump
Since the 1970s successive Israeli governments have encouraged large numbers of Jews to move onto what is viewed internationally as occupied land.
The total settler population in the West Bank is now thought to be 550,000 strong.
Settlement building, which has increased year-on-year under the current, right-wing Prime Minister Netanyahu, is viewed as one of the major stumbling blocks to a lasting peace deal in the long-standing Israeli-Palestinian conflict.
Mr Netanyahu says the Palestinian failure to recognise Israel as a Jewish state is the biggest obstacle to peace, rather than settlements.
Register for free to continue reading
Registration is a free and easy way to support our truly independent journalism
By registering, you will also enjoy limited access to Premium articles, exclusive newsletters, commenting, and virtual events with our leading journalists
Already have an account? sign in
Join our new commenting forum
Join thought-provoking conversations, follow other Independent readers and see their replies