Israel approves 3,000 new settler homes in addition to 2,500 announced last week
Announcement comes as army prepares to evacuate an illegal West Bank settlement outpost
Samuel Osborne
Tuesday 31 January 2017 22:39 Comments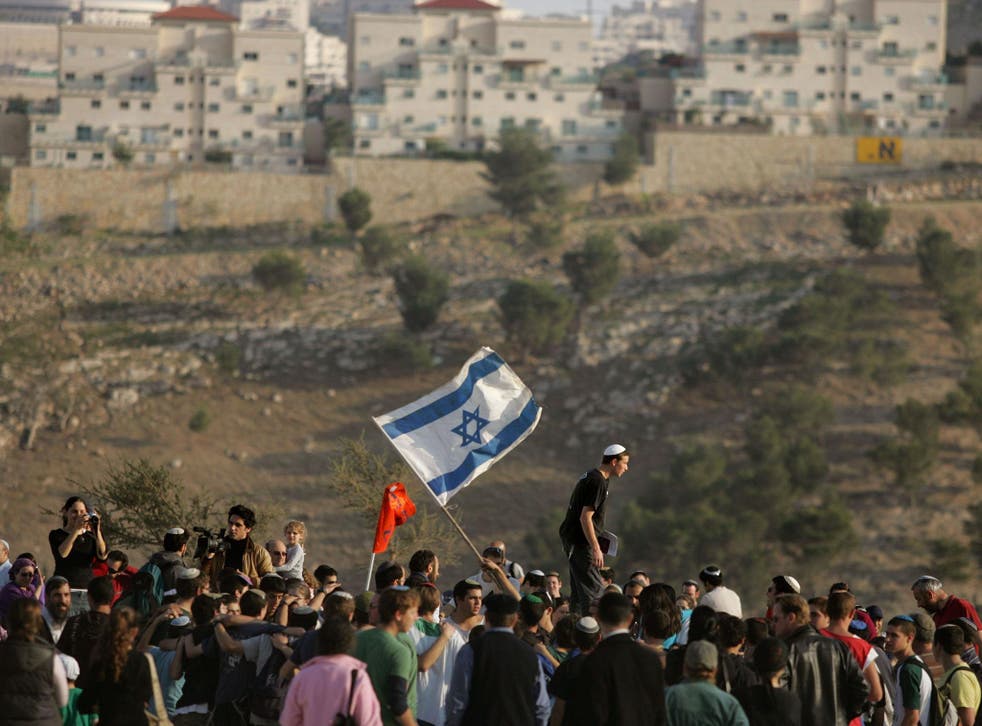 Israel has approved the construction of another 3,000 new homes in West Bank settlements, in addition to the 2,500 announced last week.
More than 2,000 housing units will begin construction immediately, a statement from Israel's Defence Ministry said.
The statement said defence minister ​Avigdor Lieberman and Israeli Prime Minister Benjamin Netanyahu agreed to approve the construction of the houses.
The election of Donald Trump, who has promised to be far more supportive of Israel than his predecessor, has emboldened Israel's settlement movement.
Barack Obama uses final interview as President to slam Israeli policy on settlements
It comes days after the government approved an additional 2,500 homes in the West Bank and hundreds more in east Jerusalem.
The Palestinians claim both areas, occupied by Israel in the 1967 Mideast war, as parts of a future state.
"We are in a new period in which life in Judea and Samaria are back on track," Mr Lieberman said.
The announcement comes as Israel prepares to uproot an illegal settlement outpost in the West Bank.
Israel's military ordered residents of the Amona outpost to evacuate the area within 48 hours, days before a deadline for its demolition.
Israel's Supreme Court ruled in 2014 that Amona was built on private Palestinian land and must be demolished. It later set 8 February as the final date for it to be destroyed.
Amona is the largest of around 100 unauthorised outposts erected in the West Bank without permission but generally tolerated by the government.
The Israeli–Palestinian conflict intensifies

Show all 10
Israeli settlement building in the West Bank and East Jerusalem over the 1967 Green Line is considered illegal under international law.
Both the United Nations and the European Union have condemned the accelerated settlement expansion initiatives.
Settlement building, which has increased each year under Mr Netanyahu's premiership, is viewed as one of the major obstacles to a lasting peace deal in the Israeli-Palestinian conflict.
Register for free to continue reading
Registration is a free and easy way to support our truly independent journalism
By registering, you will also enjoy limited access to Premium articles, exclusive newsletters, commenting, and virtual events with our leading journalists
Already have an account? sign in
Join our new commenting forum
Join thought-provoking conversations, follow other Independent readers and see their replies