Israel approves first new settlement in two decades
Benjamin Netanyahu honours promise he made after Amona settlement was destroyed earlier this year
Samuel Osborne
Thursday 30 March 2017 22:03 Comments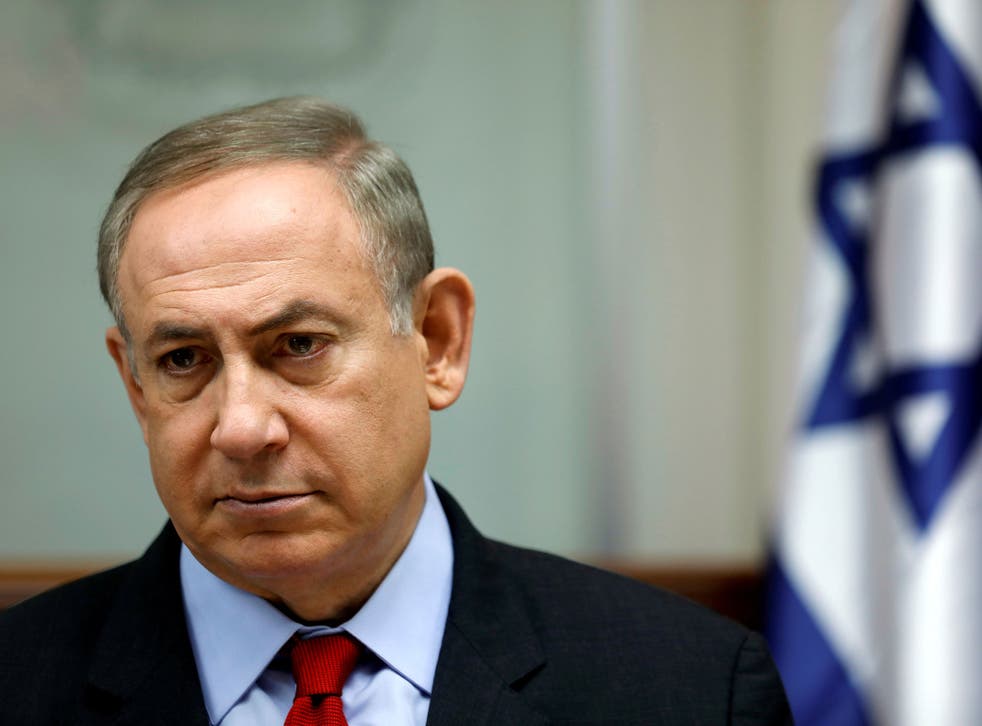 Israel has approved the construction of the first new settlement in two decades, even as Prime Minister Benjamin Netanyahu negotiates with Washington about a possible curb on settlement activity.
Mr Netanyahu said the decision passed unanimously to replace Amona, honouring a promise he made after it was destroyed earlier this year.
He said the new settlement will be built near Emek Shiloh, close to the Palestinian city of Ramallah in the West Bank.
Barack Obama uses final interview as President to slam Israeli policy on settlements
For the past two decades, the international community has backed a two-state solution to the conflict, where a Palestinian state would be established alongside Israel in territory it captured in the 1967 war.
The international community mostly views settlements in that territory illegal and an obstacle to peace.
Israel says settlements along with other issues like security should be resolved in peace talks.
"Today's announcement once again proves that Israel is more committed to appeasing its illegal settler population than to abiding by the requirements for stability and a just peace," said Hanan Ashrawi, an executive committee member of the Palestine Liberation Organization.
There was no immediate reaction from US President Donald Trump's administration, which is in discussions with Israel on limiting the construction of settlements on land Palestinians seek for a state.
Israel cites biblical, historical and political links to the land, as well as security interests, to defend its actions.
The Israeli–Palestinian conflict intensifies

Show all 10
Mr Netanyahu first promised the new settlement at Emek Shilo in February, shortly before dozens of Israeli families were evicted from Amona.
Their houses were razed after Israel's Supreme Court said they were built illegally on privately owned Palestinian land.
Establishing a new settlement may be a way for Mr Netanyahu to appease far-right members of his coalition government who are likely to object to any concessions to US demands for restraints on building.
Mr Trump, who had been widely seen in Israel as sympathetic towards settlements, appeared to surprise Mr Netanyahu during a White House visit last month when he urged him to "hold back on settlements for a little bit".
The two then agreed that their aides would try to work out a compromise on how much Israel can build and where.
A new settlement would be the first built in the West Bank since 1999.
About 400,000 Israeli settlers live in the West Bank which is also home to 2.8 million Palestinians. Another 200,000 Israelis live in East Jerusalem.
Palestinians want the West Bank and East Jerusalem for their own state, along with the Gaza Strip.
Register for free to continue reading
Registration is a free and easy way to support our truly independent journalism
By registering, you will also enjoy limited access to Premium articles, exclusive newsletters, commenting, and virtual events with our leading journalists
Already have an account? sign in
Join our new commenting forum
Join thought-provoking conversations, follow other Independent readers and see their replies