Israel: Damning report finds Benjamin Netanayahu at fault over Gaza War
Prime Minister failed to provide 'significant and necessary information' to cabinet about Hamas tunnel network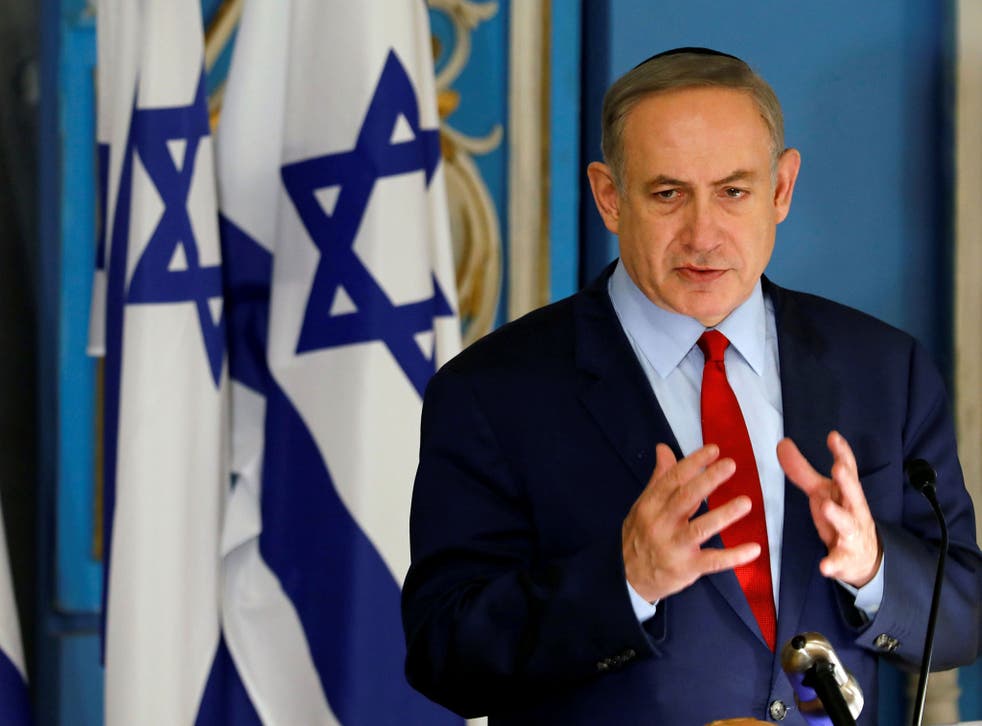 Benjamin Netanyahu failed to brief his security cabinet on the threat posed by the Hamas tunnel network before the 2014 Gaza war, according to a new report by Israel's government watchdog.
The long-awaited report accused the Prime Minister and his defence and intelligence chiefs of failing, prior to the war, to make his security cabinet—which formulates strategies and approves military action—aware in a timely fashion of the strategic threat they knew the network presented.
"Significant and necessary information that the cabinet ministers required in order to make their best decisions ... was not brought before the ministers in a satisfactory manner in the discussions that preceded the (war)," the state comptroller's report said.
In response, Mr Netanyahu said on Facebook that "the tunnel threat was presented in detail to the security cabinet in 13 separate sessions and was discussed in all its severity while examining all of the strategic and operational scenarios".
While the report added to a growing list of political headaches for Mr Netanyahu, it did not appear to pose any immediate threat to him.
Accusations were also directed towards the Israeli military, with the report saying it had failed to prepare a proper and detailed strategy to destroy the tunnels and had improvised ways to deal with them only as the fighting progressed.
Hamas fighters used the tunnel network to move between positions in the Gaza Strip and attack Israeli soldiers during the conflict, as well as to mount cross-border raids into southern Israel.
Israel said its military engineers unearthed and destroyed 32 tunnels during the war. Israel has since begun construction of an underground barrier along the frontier with the Gaza Strip that is meant to block such passages, defence and political sources said.
​Yair Lapid, leader of the opposition Yesh Atid party and a member of the security cabinet during the war, said the report showed that the country, under Mr Netanyahu's leadership, "was not properly prepared" for the war.
According to Gaza health officials, 2,100 Palestinians, mostly civilians, were killed in 50 days of fighting. Israel put the number of its dead at 67 soldiers and six civilians.
The war was the culmination of a chain of events in the summer of 2014 that began on 12 June when Hamas militants kidnapped three Israeli teenagers who were hitchhiking in the West Bank.
Israel retaliated by arresting several hundred Hamas members in the West Bank, leading the group to fire dozens of rockets into Israel from its Gaza stronghold. The bodies of the missing teens were discovered on 30 June, and with rocket fire intensifying, Israel launched its Gaza assault on 7 July.
Additional reporting by agencies
Join our new commenting forum
Join thought-provoking conversations, follow other Independent readers and see their replies