Israel bolsters defences at Syrian border after regime forces take Golan
Meitur unit deployed along with infantry from other armored divisions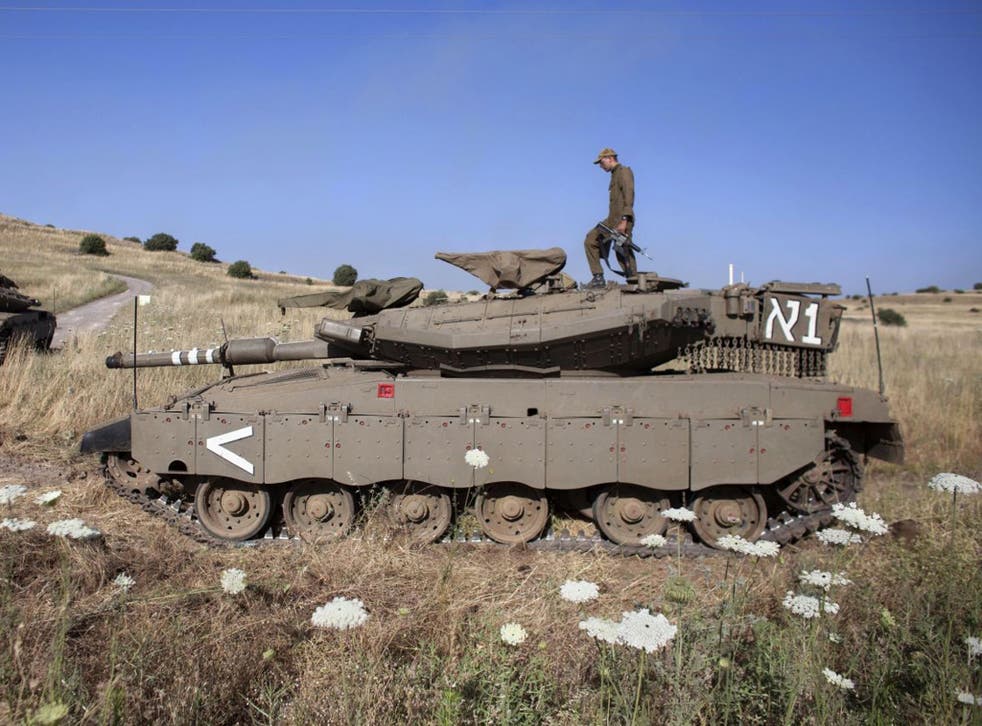 The Israeli army has significantly increased its manpower on the Syrian border close to the only border crossing between the two countries, which became the scene of a battle between Syrian government and opposition fighters yesterday.
The reserve Meitar unit, which operates the Tammuz missiles that have already been used in a number of cross-border skirmishes in recent months, is one of those groups deployed, along with infantry and other armoured divisions. In addition to the extra military deployment, the army told local farmers to keep away from the area yesterday.
Israel is getting increasingly worried that the war in Syria could seep across its joint border in the Golan Heights, which Israel captured from Syria in 1967 and formally annexed in 1981.
Those concerns were exacerbated yesterday morning when rebel fighters overran the only border crossing between the two countries. The Quneitra crossing was retaken by government forces later in the afternoon but the incident worried officials enough to send reinforcements to the area. The Israeli army refused to comment on the extra deployment.
United Nations peacekeepers in the region were sent running for cover and Austria, which has more than 300 troops in the area, said it planned to withdraw its forces from the United Nations Disengagement Observer Force (UNDOF).
Following the Austrian decision, Israel's Foreign Ministry spokesman Yigal Palmor said: "we regret this decision and hope that it will not be conducive to further escalation in the region," adding that Israel "expects the United Nations to uphold its commitment" to operate a peacekeeping force on the border.
The UN Secretary General Ban Ki-Moon said yesterday that he "is approaching Member States in an effort to identify urgently new contributors".
Israel also lodged a complaint at the UN, saying that Syria had violated the cease-fire agreement between the two sides by allowing tanks and soldiers into the demilitarised zone near the border crossing.
As well as building tension on its Syrian border, Israel is also concerned about the role that the Lebanese militant group, Hezbollah is now playing in the Syrian civil war, and is worried that the group may use its growing influence as an excuse to attack Israel from the Lebanese Israeli border.
Join our new commenting forum
Join thought-provoking conversations, follow other Independent readers and see their replies