Israel decriminalises marijuana to emphasise 'treatment instead of criminal enforcement'
People caught smoking cannabis in public will not be prosecuted until fourth offence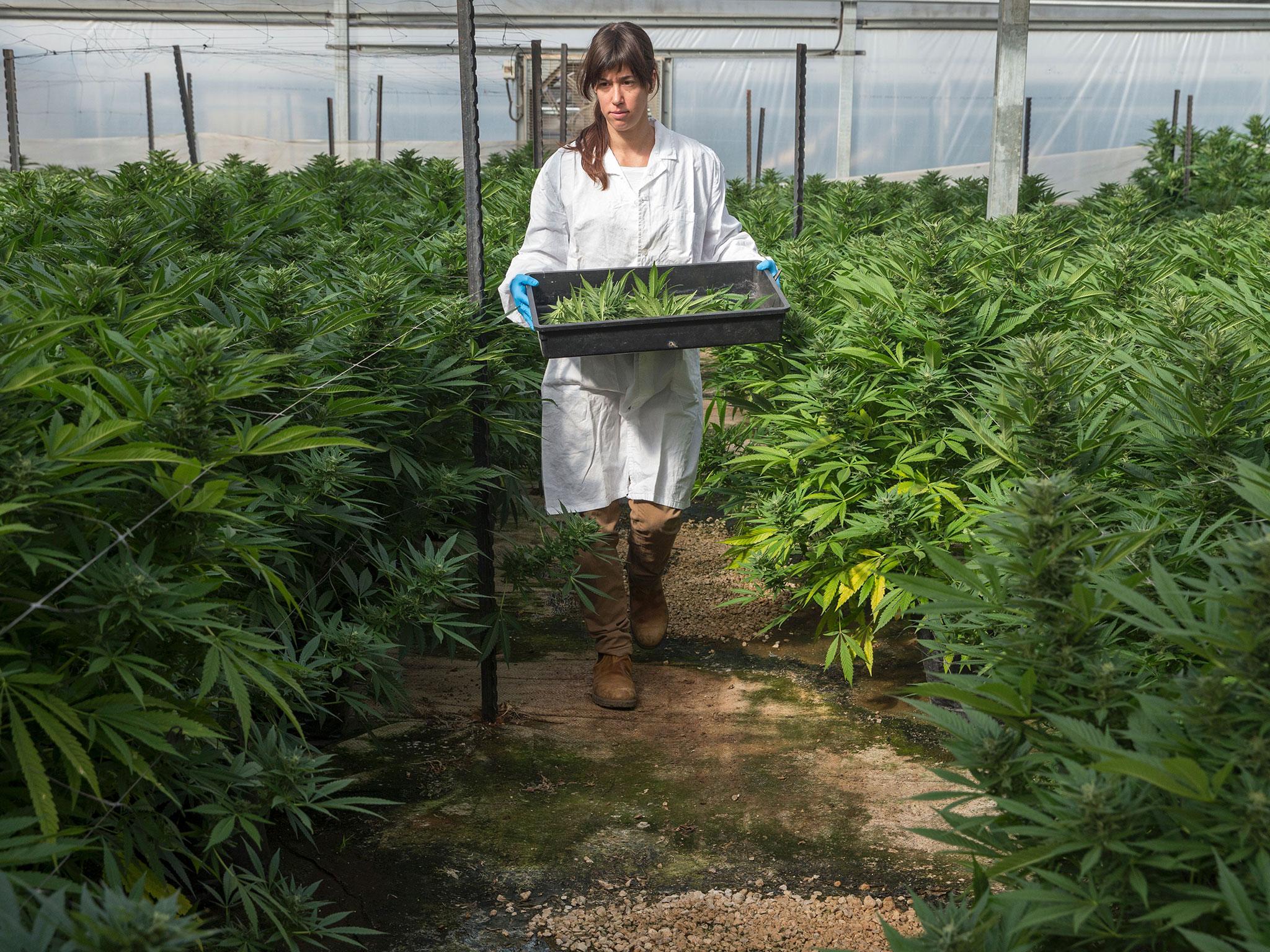 Marijuana has been decriminalised in Israel which hopes to emphasise "treatment instead of criminal enforcement".
The government's cabinet amended the law so that those caught using cannabis in public will not be prosecuted until their fourth offence.
It signals a major change in approach for a country that is seen as a world leader in marijuana medical use research.
"On the one hand we are opening ourselves up to the future," the country's Prime Minister Benjamin Netanyahu, told the Israeli cabinet before the vote. "On the other hand, we understand the dangers and will try to balance the two."
If the new policy is ratified by the country's parliament, first-time offenders will incur a 1,000 shekel fine (£221), second-time offenders will be fined double and third-timers will face a "probation' period".
The money raised from fines will reportedly finance anti-drug education and treatment.
Children caught using marijuana will be criminally investigated if they refuse to take part in the treatment programme, according to public security minister Gilad Erdan, who led the reform.
The United Nations Office on Drugs and Crime says almost nine per cent of Israelis use cannabis.
About 25,000 people of the country's 8 million population have a licence to use the drug for medicinal purposes.
"Israel cannot shut its eyes to the changes being made across the world in respect to marijuana consumption and its effects," said justice minister Ayelet Shaked, in a statement.
World news in pictures
Show all 50
In the United States, 28 states have legalised marijuana for medical use and since 2012, several have also approved marijuana for recreational use.
Sentencing for cannabis possession in the UK, a Class B drug, varies between a £90 on-the-spot fine and a five-year prison sentence.
Currently, people can be prosecuted after being caught using the drug for the first time.
Cannabis is linked to lung cancer, an increased risk of developing schizophrenia, hallucinations, infertility and harm in unborn babies.
Join our commenting forum
Join thought-provoking conversations, follow other Independent readers and see their replies